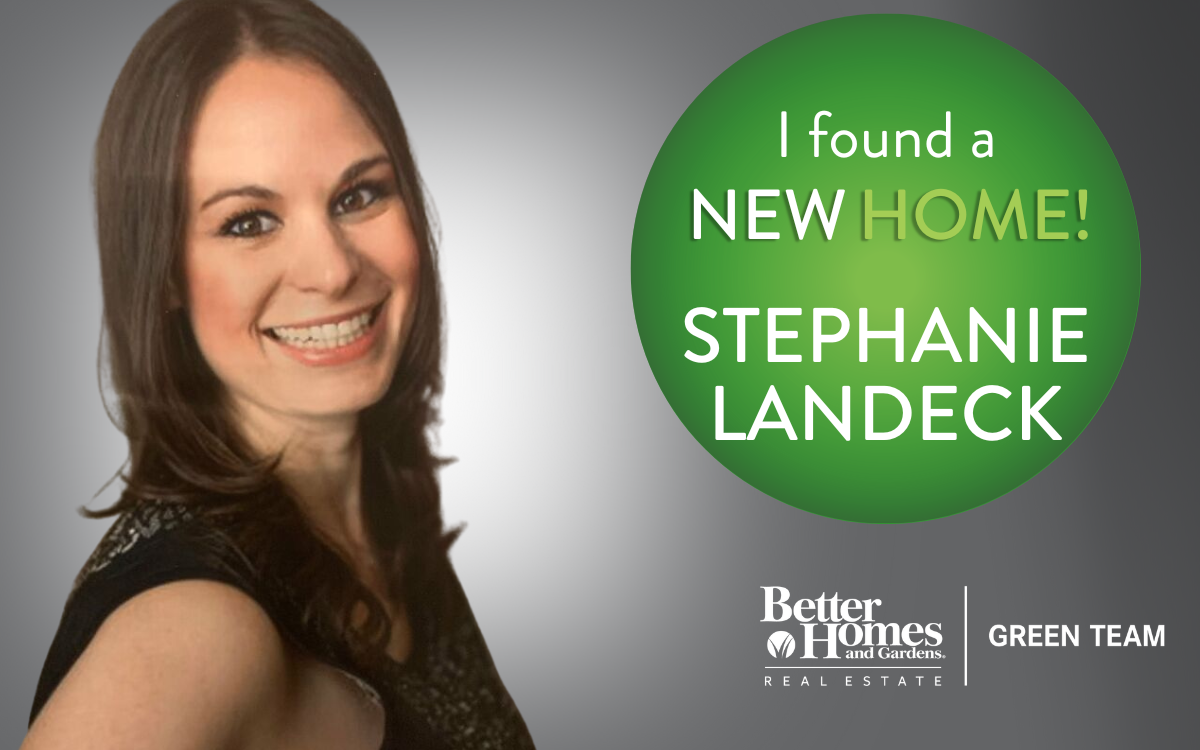 With her extensive experience in property management, finance, and a passion for real estate investment, Stephanie Landeck brings a wealth of knowledge and expertise to our team. Her commitment to helping clients navigate the world of real estate aligns perfectly with our mission of providing exceptional service and creating lasting relationships. Let's take a closer look at Stephanie's background and what makes her a valuable addition to our team.
Property Management and Investment Expertise
Stephanie's journey in the real estate industry spans over 15 years of hands-on property management in Queens, NY, coupled with managing Airbnb properties in Westchester, NY. Her deep understanding of property management and her experience with short-term rentals have equipped her with a unique perspective on the industry. Stephanie's keen interest in the investment aspect of real estate led her to incorporate real estate into her own investment portfolio successfully.
Skilled in Finance and Marketing 
With a Bachelor of Science degree in Finance and Marketing, Stephanie brings a solid educational foundation to her real estate career. Prior to joining BHGRE Green Team, she worked in finance for 15 years, specializing in treasury for insurance, private equity, and fund administration companies. Stephanie's experience in finance and her certified treasury designation enhance her ability to provide clients with valuable insights into the financial aspects of real estate transactions.
Community Involvement and Personal Life
Stephanie is not only dedicated to her professional pursuits but also actively involved in her community. She recently moved from Yonkers, NY, to Warwick, NY, with her husband and their adorable two-year-old son. Stephanie's commitment to community engagement is evident through her involvement in fundraising events for her son's Creative Kids preschool and St. Stephens Church. Her passion for building strong relationships extends beyond her professional life, making her an invaluable asset to Better Homes and Gardens Real Estate Green Team.
Joining the BHGRE Green Team
Stephanie's decision to join the Better Homes and Gardens Real Estate Green Team was driven by her desire to be part of a strong, supportive team. She recognizes the importance of collaboration, synergy, and the shared commitment to providing exceptional service to clients. Stephanie's expertise in property management, finance, and her passion for real estate investment makes her an excellent fit for our team's values and vision.
Stephanie Landeck's arrival to Better Homes and Gardens Real Estate Green Team marks an exciting new chapter for our group. We are confident that Stephanie's passion for real estate investment and her commitment to helping others navigate the industry will contribute to the continued success of our team. Please join us in warmly welcoming Stephanie to the Better Homes and Gardens Real Estate Green Team!
Contact Stephanie today to learn how she can help you with all of your real estate needs!
Cell:(732) 673-5163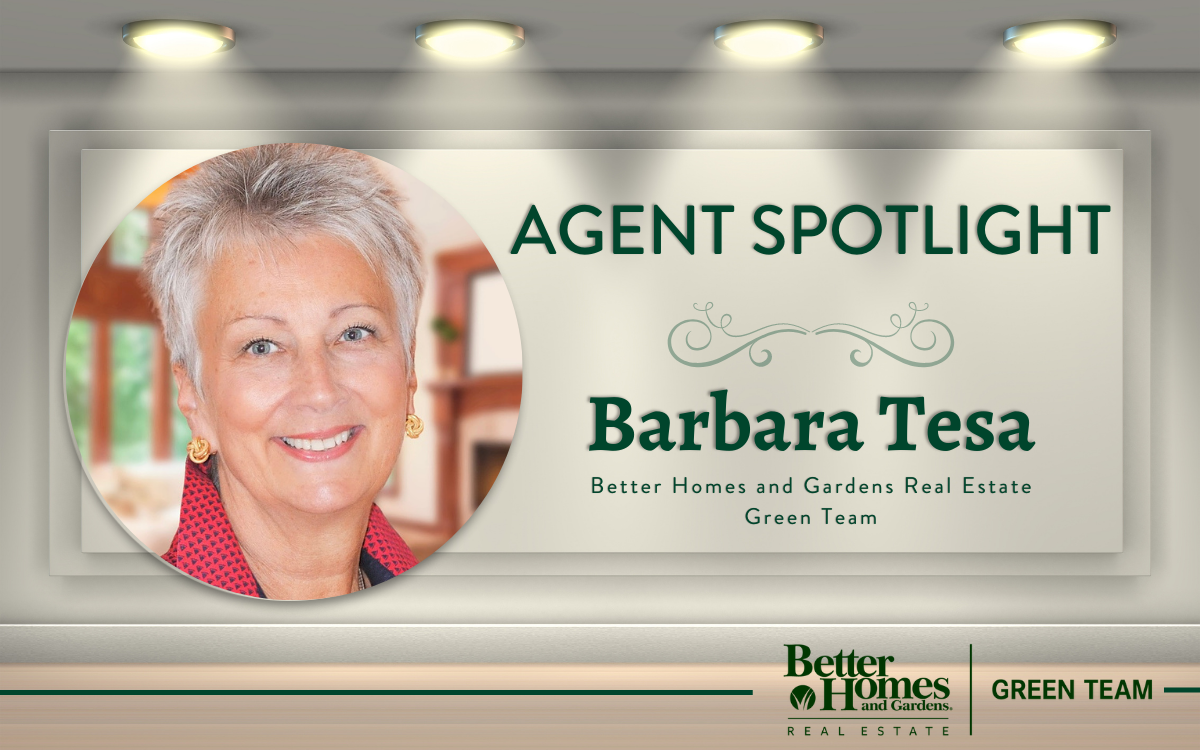 Barbara Tesa is a remarkable real estate agent who has been helping clients buy and sell properties since 2009. She received her Bachelor's Degree in Social Work from the University of New Hampshire – Durham Campus and a Certificate of Interior Design from Bergen Community College. Barbara has earned numerous awards for her excellent work, including the:
The Key to Success …
Barbara believes that the key to success in real estate is to have a genuine interest in her client's goals and to be diligent in helping them achieve them. Although she works with clients from all walks of life, she has recently been focusing on helping sellers. Referrals from satisfied clients are the best promotion of her business, and she takes pride in representing their homes in the best possible light.
Barbara goes above and beyond the basic requirements of a real estate agent. She pays for professional photography and videos of her client's properties, promotes them on social media, and showcases them in local publication ads. She also creates and delivers colorful marketing brochures that potential buyers can pick up at open houses or other showings. These efforts demonstrate her commitment to her clients and their goals.
Barbara's motto… 
"YOUR Property is MY Priority," and she lives by it every day. She is always responsive to her clients' needs and goals, whether they are buying or selling a property. Her clients appreciate her dedication and professionalism, and they are happy to refer her to their friends and family.
In addition to her impressive individual achievements, Barbara is also a valued member of BHGRE Green Team. She works alongside a great team of professionals who provide her with vital support. Barbara appreciates the assistance she receives from each team member, and she believes that their collaborative efforts help enable her to deliver exceptional service to her clients. She understands the importance of having a reliable and knowledgeable team behind her, and she is proud to be part of a group of experts who share her dedication to real estate.
If you are looking for a real estate agent who will work tirelessly to help you achieve your goals, look no further than Barbara Tesa. She is an outstanding agent who is committed to her client's success.
Contact Barbara today to learn how she can help you buy or sell a property!
Cell:(973) 704-8164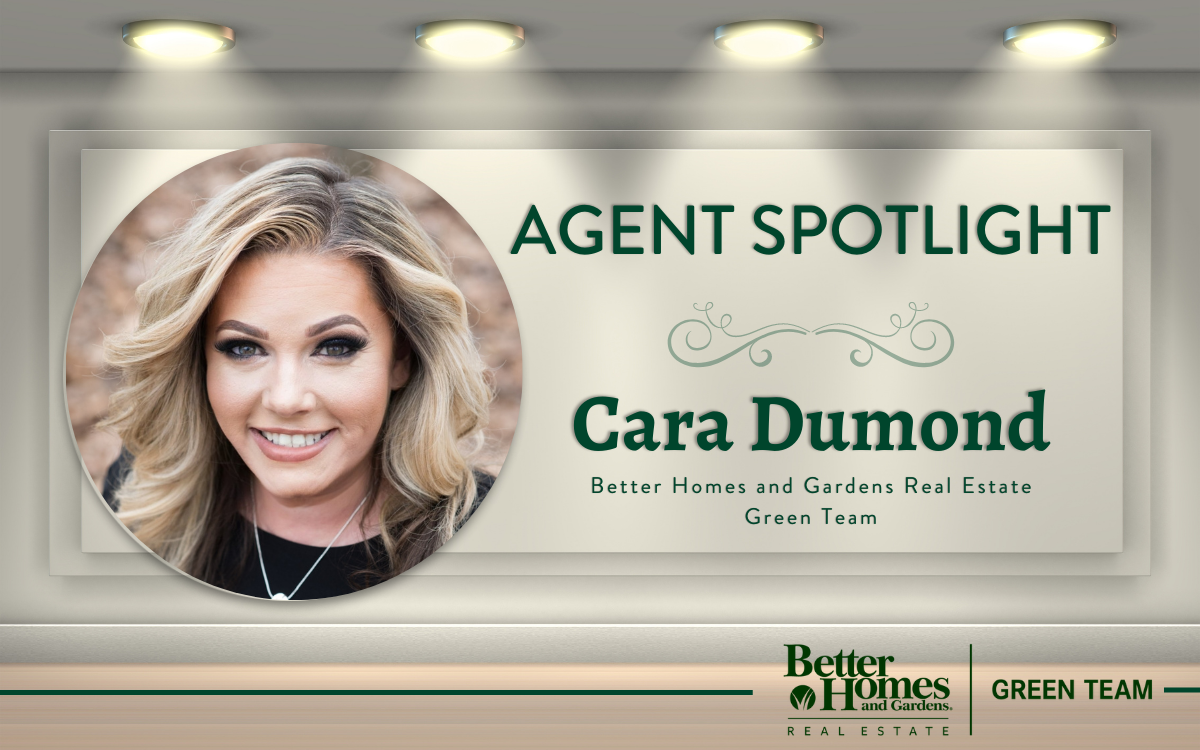 A Motivated, Dynamic, And Innovative Business Professional Is How Cara Dumond Is Described.
As an accomplished MBA Graduate, Cara has a long record of success. Her love of being around people and ability to spark up a conversation with just about anyone is shown in her articulate communication skills.
Growing Up Local
In 1997 Cara graduated from Monroe-Woodbury High School in Central Valley, New York. Following graduation, she went on to attend AACSB-accredited Marist Business School at Marist College in Poughkeepsie. She received a Bachelor of Science degree and majored in Business Administration with a minor in Fashion Merchandising.
Following this, Cara decided to further her education and went on to attend MBA school. She graduated in 2003 on the dean's list with high honors in all semesters. Upon graduation, she received her Masters of Business Administration with a concentration in Marketing.
Hard Work And Dedication
For 10 years Cara worked as a project support manager at a manufacturing consulting company. While there she took part in innovative lean, lean sigma, and six Sigma solutions that improved the company's business performance. Additionally, she was part of deploying tailored training, implantation, and consulting services. This helped her customers create an organizational culture of continuous and sustainable improvement.
Following her time there Cara spent 5 years in management and retail positions for Ann Taylor (Loft), Levis Strauss and Company, and Lafayette 148. Throughout this time, she developed hundreds of personal relationships with clientele. Through email, personal outreach, and social media she grew these connections and kept her clients up to date.
In addition, Cara was given many different roles of responsibility including planning and executing many private events for C-Level professionals in the outside community. Thanks to her hard work and dedication Cara sold over $100,000 in commissions during her first five months at Lafayette 148.
Building A Life And A New Career
Cara and her amazing husband Eric have been married for over 19 years. 18 years ago they began building their home in Greenville, New York. Shortly after they welcomed their twins into the world.
Throughout the experience of selling their townhouse and building their dream home, Cara got her first taste of Real Estate.  It was extremely stressful and overwhelming but she loved the excitement and challenge that came with it.
In 2019 Cara wanted a change and decided to leave corporate America. The experience she had while building her house stuck with her. When her friend bought a house with Tammy Scotto from Green Team, Cara loved her professional manner and dedication to the industry. She soon decided that Real Estate was the best choice for her.
As a people person, Cara loves being out in the world and the flexibility that comes with this career fits perfectly with her family life. The ability to help her clients navigate such an important decision as buying or selling a home is an extremely rewarding experience for her. Cara always puts her client's needs, wants, and desires first and foremost. Being born and raised in Orange County Cara has a strong love, as well as extensive knowledge of the area.
A Calling For Real Estate
Over the last 3 years that she's spent as a Realtor, she has loved all facets of the business. Whether it be helping a first-time buyer navigate the market or finding the perfect distressed property to bring back to life. She finds every aspect exciting and fascinating.
Cara's most memorable sale was her first listing. During the height of COVID-19 Cara had 48 showings in 2 days and 17 offers. She went to the local hardware store and bought every box of booties and gloves to prepare. This was just the beginning of her dedication to her clients. She continues to do anything and everything in her power to get the job done and accomplish her client's dreams.
This dedication has paid off in many ways. In 2022 Cara had the highest residential sale for BHGRE Green Team which sold for an amazing $1,622,000. Additionally, Cara was 2nd for BHGRE Green Teams fourth quarter sales leaders.
Time For Her Passions
Although Cara dedicates much of her time to real estate she hasn't forgotten to make time for herself and her family.
Throughout the years her kids attended Minisink Valley CSD they played many sports. Whether it was basketball, football, wrestling, lacrosse, or snowboarding Cara was there for them. She was always ready to attend their games and help out their teams however they needed her.
She enjoys spending time doing yoga, reading, and trying different restaurants throughout the Hudson Valley. In addition, Cara loves to explore her passion for home decorating and staging. In addition, Cara volunteers at Mini Wellness Retreats. She loves being able to support a great cause and have such a positive impact on her community.
Cara's Dedication And Love For Her Clients And Community Make Her An Amazing Agent To Work With.