Geoff Green, the moderator of the monthly Housing Market webinar, is a real estate expert and entrepreneur.  And, he is joined for the June 2022 Housing Market Update by Keren Gonen, Real Estate Salesperson, Green Team New Jersey Realty; Carol Buchanan, Broker Manager of Green Team New York Realty; Kevin Dolan, AnnieMac Home Mortgage Area Manager; and, Scott Ferrell, Executive Vice President, Capital Markets.
If you haven't seen the June 2022 Housing Market Update yet or would like to watch it again, it's available below.  In addition, the Housing Market News section of the Green Team Realty website includes prior HMU recap blogs. Furthermore, you can sign up to receive updates at HMupdate.com.
Is the housing market at a turning point?
According to Danielle Hale, Chief Economist, Realtor.com, the answer is…
"The housing market is at a turning point… We're starting to see signs of a new direction, but the ball is still in sellers' court in most housing markets."
Our expert panelists share what they are experiencing "on the ground," in their respective businesses.
"Housekeeping" Items
The July Housing Market Update is scheduled for Friday, July 22.  Don't forget to sign up for housing market updates at HMupdate.com  Of course, thanks to our sponsor, NuOp, the Business Opportunity Exchange.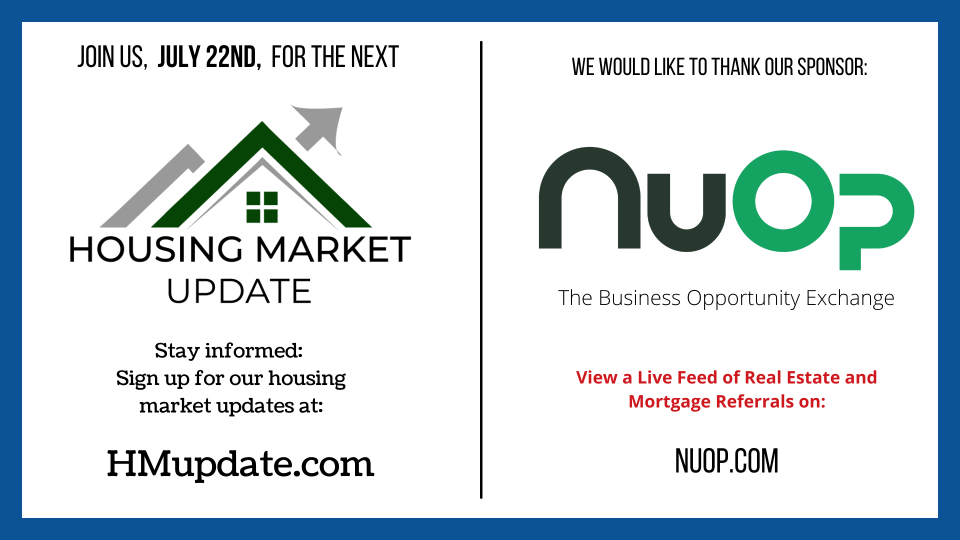 Contact our Panel Members