The August 2021 Housing Market Update, hosted by Geoff Green, was held on August 7 at 12 p.m. One focus of the webinar was the possibility of a housing bust, with the market imploding. The overall consensus is that it is not going to happen. Geoff presented several reasons why it won't, including this quote from Dr. Frank Nothaft, Chief Economist at CoreLogic:
"There are marked differences in today's run-up in prices compared to 2005, which was a bubble fueled by risky loans and lenient underwriting. Today, loans with high-risk features are absent and mortgage underwriting is prudent."
The entire presentation is available below if you missed the live webinar or would like to watch it again,
Forbearance
The original projection of forbearance was 30%. It has been nowhere near that. Today the actual percentage is 3.5%. The number of mortgages in active forbearance is now under 2 million.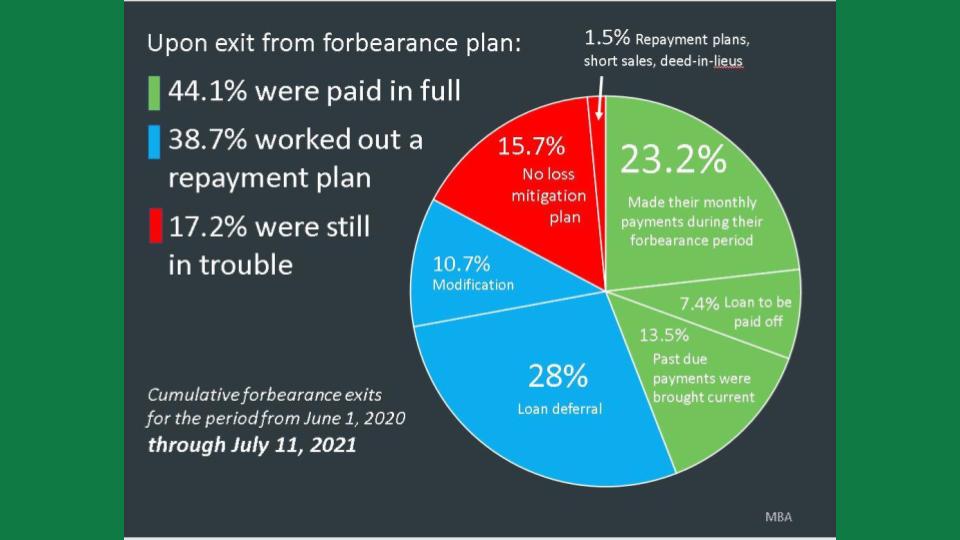 44.1% of those in forbearance have paid in full. Another 38.7% worked out repayment plans. However, 17.2% have remained in trouble. Because of the inventory shortage, foreclosures through the forbearance program could easily be absorbed by the market.
Headlines in the news
We're starting to see headlines in news media:
"Home sales drop in June as prices continue to rise." CNN

"Pending home sales drop in June – more evidence of a housing turnaround."  CNBC"

"The Housing Boom is officially over." YahooFinance
However…
According to the ShowingTime Index, in June there was more showing traffic than at any time in 2020.
While the fever pitch of the market is fading, the market is still extremely strong. The sellers' market does not appear to be ending any time soon. And, the main reason? Lack of inventory. However, sellers must be careful in how they price their homes. According to Lawrence Yun, Chief Economist, NAR,
"… given that the sales activities are coming down, we may be sensing some turn in the market. We are seeing less prevalence of multiple offers. It is still a seller's market, no doubt… Still a seller's market, but people need to be very cautious how they price their home to attract buyers. knowing that these sales activities are declining somewhat."
National Stats
Year-over-year existing home sale numbers are similar to those of past years. However, the average home sale price is much higher than any year since 2017. Months supply of inventory is still extremely low. There are many people who bought homes during the pandemic and have since been called back to work in cities. Some of them may find the commute too difficult and put those homes on the market.
"Housekeeping" Details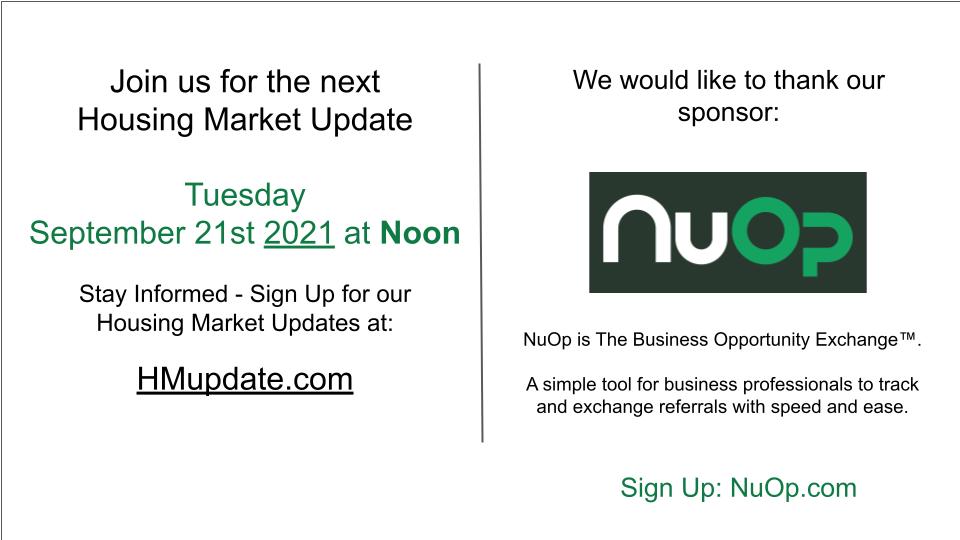 Meet our panel:
Two very experienced realtors joined Geoff Green for the panel discussion. Keren Gonen, Green Team New Jersey Realty. operates in the New York metro area, North Jersey. Realtor Pete Galyon, United Real Estate Experts, is based in Chattanooga, Tennessee. They discussed the softening of the market and a return to "normalcy."  They also discussed the importance of using an experienced local realtor for both buyers and sellers.
To view the entire presentation and panel discussion, click here.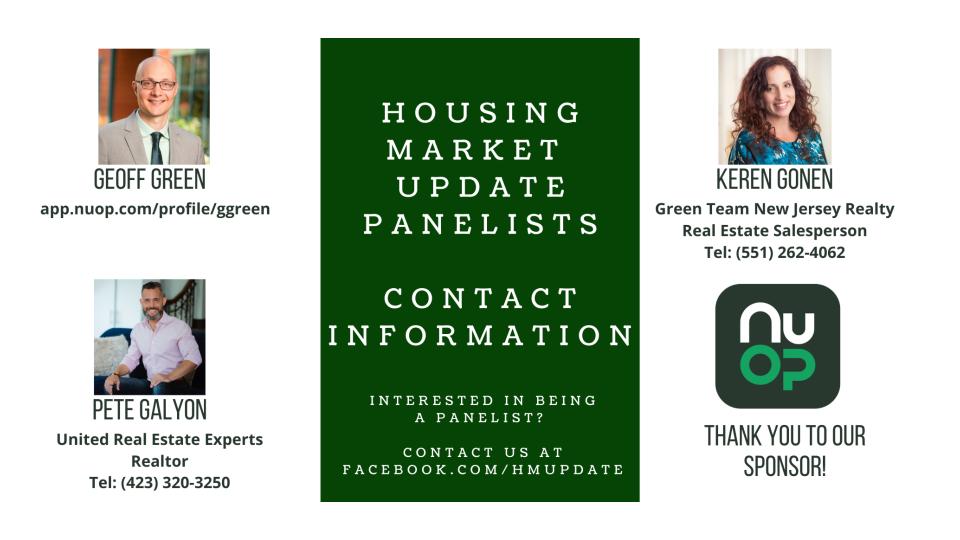 Sign up for local updates at