Geoff Green, the host of the May 2021 Housing Market Update, welcomed viewers. Panelists for this month's update include Keren Gonen, Green Team New Jersey Realty; Carol Buchanan, Green Team New York Realty, and Michael Giannetto, Cross Country Mortgage.
If you missed the webinar or would like to watch it again, it's available here:
New Construction, Inventory, and Rising Rates
The overarching problem that has existed in the housing market for well over a year has been inventory.  One of the main factors in that is the decline in the number of single-family housing units competed during the last decade (see below). We now have a situation where the pandemic has led to many people leaving urban areas. They are headed to suburban and rural areas, looking for larger homes and outdoor space. Thus we have a huge demand for housing, but not enough inventory.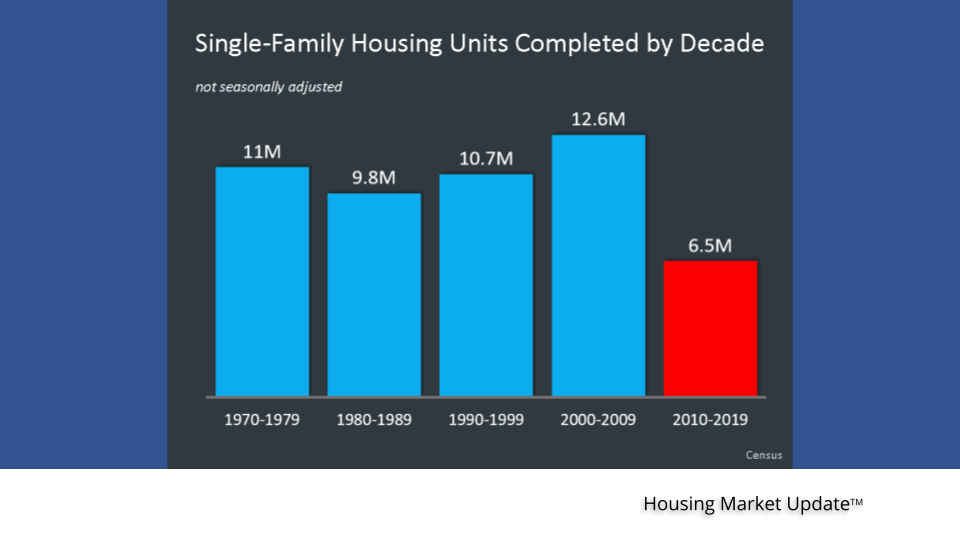 However, rates are starting to rise. Thus, some of the demand may be stemmed.
.According to Sam Khater, Vice President and Chief Economist at Freddie Mac,
The main driver of the housing shortfall has been the long-term decline in the construction of single-family homes… That decline has resulted in the decrease in supply of entry-level single-family homes or, 'starter homes.'"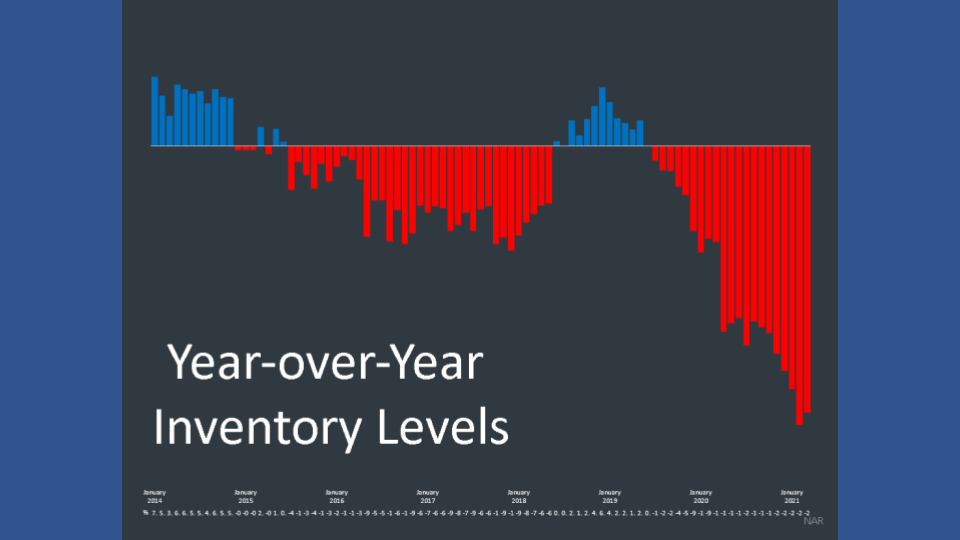 With thoughts of what happened to the housing market not so many years ago, many are asking "When is the housing market going to crash?"  However, according to Lawrence Yun, Chief Economist, NAR,
This "is not a bubble. It is simply lack of supply."
Unfortunately, the lumber industry is at a crisis level and is impacting new builds. Hopefully, as that supply chain opens up, new builds and renovations will be up. In the meantime, this is a remarkable Seller's market.  In the first quarter of 2021, the average profit for home sellers increased 26% over the same quarter in 2020.
Hear from our panel of experts
Watch the May 2021 Housing Market Update to learn what Geoff and our panelists are seeing and experiencing in the current market.
Housekeeping Items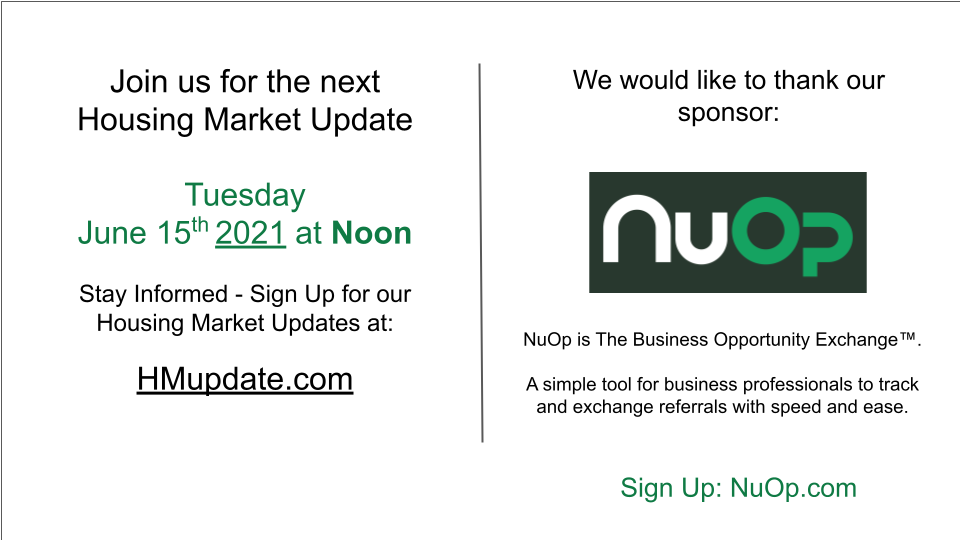 Contact our Panelists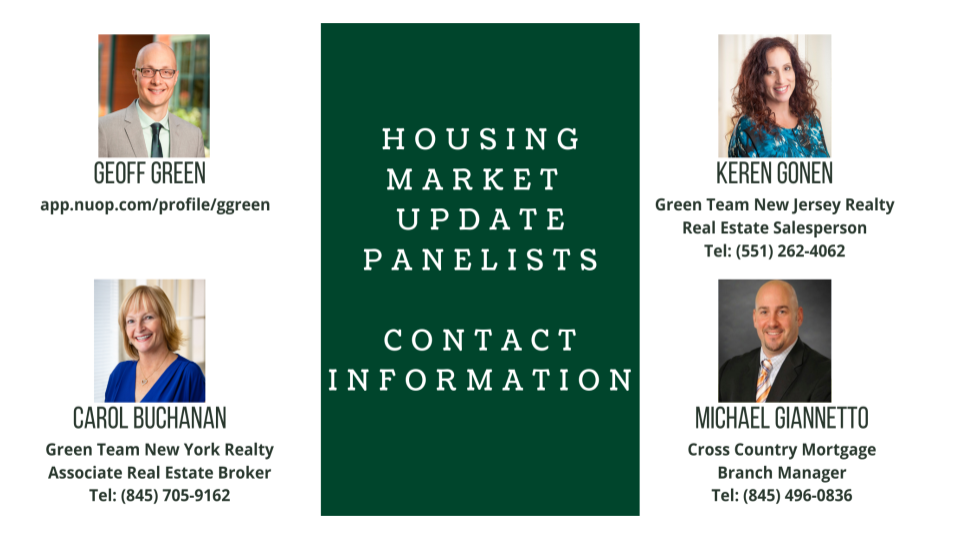 We'll see you on Tuesday, June 15 at 12 p.m.
Sign up for Housing Market Updates at