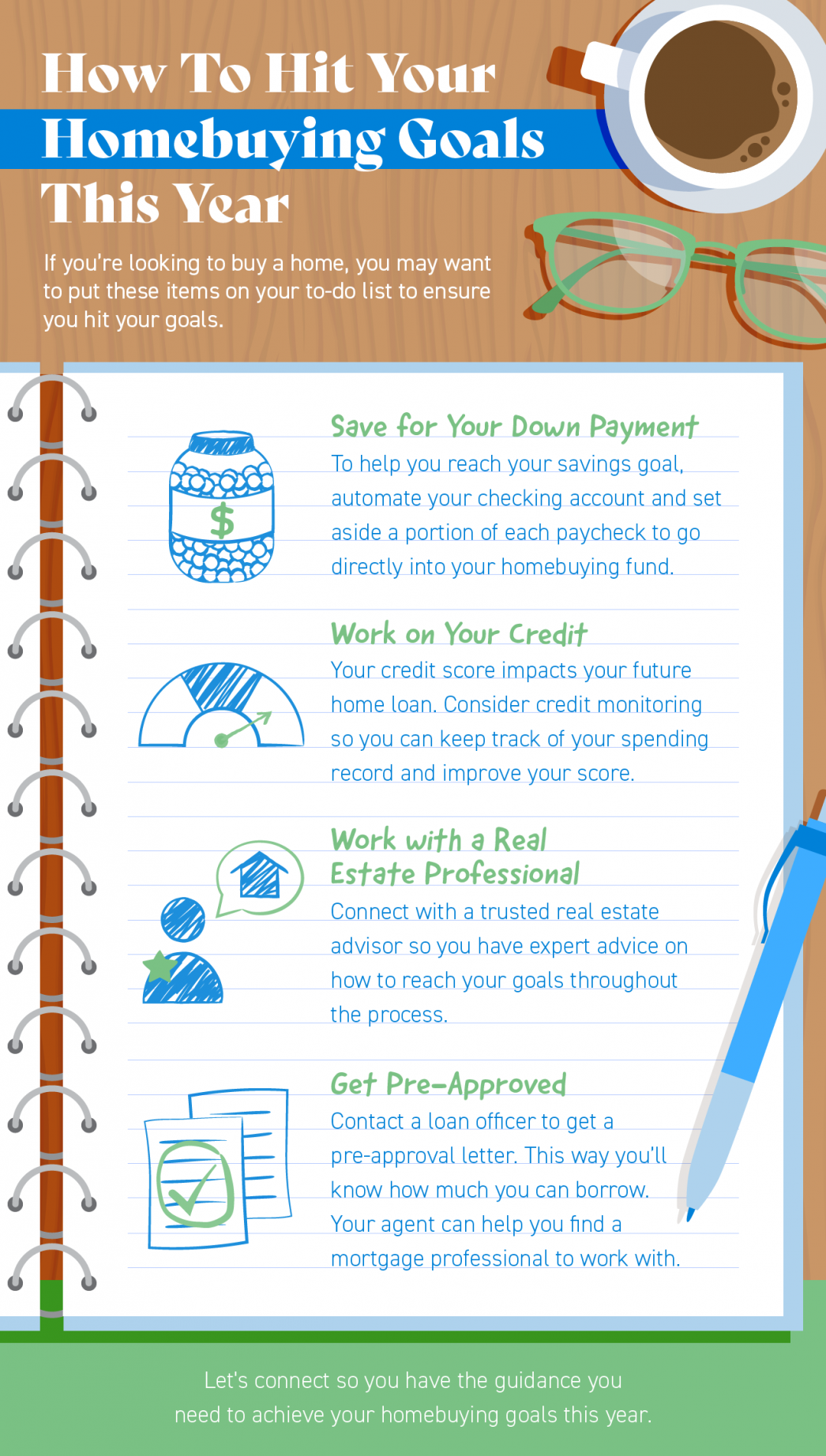 Some Highlights
If you're looking to buy a home, you may want to put these items on your to-do list to ensure you hit your goals.
It's important to start working on your credit and saving for a down payment early. When you're ready to begin your search, work with a real estate professional and get pre-approved so you know how much you can borrow.
Connect with a real estate advisor so you have the guidance you need to achieve your homebuying goals this year.
Put an experts eye on your home search! You'll receive personalized matches of results delivered directly to you. We'll take into account your goals, criteria, and preferences to find properties that are exactly what you were always dreaming of.
Start Here!
Maybe with the leverage you currently have, you can negotiate a deal that will allow you to make the move of your dreams.
What's your home's value?
Contact one of Our Agents today!