The Little Brokerage That Could
Geoff Green founded Green Team Home Selling System 16 years ago. At that time, the housing market was booming. He created a program to provide the best possible training for his sales associates Understanding the power of technology, he created innovative ways to apply it to his brokerage.  As a result, his agents were provided with innovative tools and services. Green Team provided support from marketing to technology, to training, and full broker support.  Certainly, Green Team Home Selling Systems was doing great.
And then, the housing market crashed, taking 8 years to recover. As a result, many real estate agencies did not survive the Great Recession. However, Green Team Home Selling System not only survived the crash. It came back stronger than ever.
The name has since been changed to Green Team Realty. Today, Green Team, has 100+ agents, with offices in Warwick, NY, and Vernon, NJ.  Green Team Realty's new rankings reflect Geoff Green's vision.
What makes Green Team Realty so special?
Green Team is aptly named. It's about teamwork, even in a business as competitive as real estate. For example, the sales associates are supported by a team of dedicated office and marketing staff. They also receive experienced brokerage support. Furthermore, new agents are encouraged to enter the mentorship program, where they can learn from more experienced real estate professionals. Not only is up-to-date technology provided, training and support are also available. The atmosphere at Green Team is warm and welcoming, and you will find agents supporting each other, Green Team agents are part of our local communities and are involved in volunteering with local organizations and charities.
Green Team Realty's New Rankings in Orange County, NY and Sussex County, NJ
The systems that Geoff Green created have stood the test of time. With amazing sales agents providing great service to clients, Green Team has risen in the ranks competing with large, franchise-backed offices.
Green Team New York Realty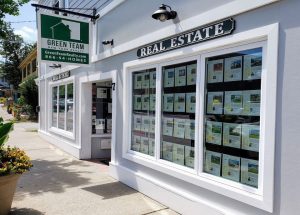 The housing market was strong before the pandemic manifested in lock-down for most New Yorkers. Then, it skyrocketed as people from urban areas sought homes that provided more privacy, and room for work and school in place. Outdoor space also became a priority. Green Team sales associates worked tirelessly to meet the demands of the market. Based on year-to-date sales volume, Green Team New York Realty is 5th out of 587 in the Orange County rankings.
Green Team New Jersey Realty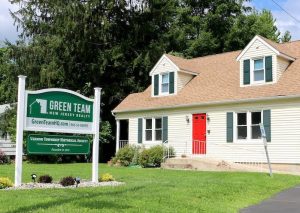 Green Team New Jersey Realty saw that same dramatic uptick in real estate transactions during the lockdown and beyond. GTNJR is 8th out of 520 in the Sussex County Rankings, based on year-to-date sales volume.
Put an experts eye on your home search! You'll receive personalized matches of results delivered directly to you. We'll take into account your goals, criteria, and preferences to find properties that are exactly what you were always dreaming of.
Start Here!
Contact one of Our Agents today!
See out Complete Inventory of Available Properties!
Interested in Joining Green Team Realty? Learn More here!