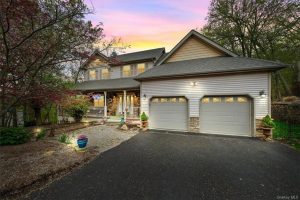 Nestled within one of Warwick's most sought-after neighborhoods, 9 Melissa Court presents an exceptional opportunity for those seeking a beautiful yet convenient living experience. This stunning residence features 4 bedrooms and 2.5 baths, providing ample space for families, guests, and/or a home office.
As you step inside, you'll immediately appreciate the 9 foot ceilings with crown molding on the main level. The floorplan offers comfortable flow from one space to the next. You'll find hardwood floors on the main level with a beautifully tiled sun-room off the kitchen. In addition brand new carpeting on all three levels creates a fresh and homey atmosphere. The beautiful warm neutral color palette offers a versatile backdrop for any style of décor.
The heart of the home is the open concept kitchen, sun room and family room, which is perfect for entertaining guests and creating lasting memories with loved ones. This thoughtfully designed space provides a seamless flow, allowing for easy interaction between the kitchen and the family room. The kitchen boasts modern appliances, ample counter space, and plenty of storage making it a joy for both cooking enthusiasts and casual meal preparation. This home is completely wired for sound in all the common rooms, as well as the outdoors on the porch and deck. Additionally, it is wired for internet in all rooms.
The second level offers four large bedrooms including a lovely primary suite with cathedral ceilings, a gorgeous en-suite bathroom, and a large walk-in closet. The second-level laundry room adds convenience to daily chores, making life a little easier for busy households.
The finished walk-out basement features a versatile rec room space, including  a treadmill and home gym that is yours to keep as well. This area is perfect for fitness enthusiasts or for anyone looking to stay active without leaving the comfort of home. The rec room is large enough to create several different spaces within this lower level depending on your needs. A home office, play room, or 2nd lounge area are just a few options to consider.
A wrap-around porch adds character to the exterior and serves as a welcoming spot to relax and enjoy the surrounding natural beauty. Whether you're sipping your morning coffee or unwinding after a long day, this peaceful retreat is right at your doorstep.
Outdoor living is a delight at 9 Melissa Ct, as the property is being offered with a hot tub, lovely gazebo, and all deck furnishings. Whether you're unwinding in the hot tub, hosting barbecues, or simply enjoying the fresh air, the outdoor space is designed for relaxation and entertainment. Despite its quaint size, the backyard at 9 Melissa Ct offers a cozy outdoor retreat. It's perfect for enjoying a morning cup of coffee or unwinding in the evening, providing a manageable space that requires minimal maintenance.
Location-wise, this residence offers the best of both worlds. Its convenient proximity to the village, allows residents to easily access the charming shops, boutiques, restaurants, and cafes that contribute to Warwick's vibrant village life. At the same time, the property maintains a sense of privacy within the village, offering a peaceful sanctuary of your own located on a quiet cul-de-sac.
The low-maintenance nature of the property makes it an ideal choice for families with busy weekends and summers (think travel sports or a family who enjoys a separate lake home or beach house during summer months). 9 Melissa Court is also ideal as a second home for someone looking for a weekend getaway. Instead of spending precious time on extensive outdoor upkeep, homeowners can focus on enjoying their leisure time and the amenities the village has to offer.
An additional feature worth mentioning is the brand new driveway leading up to the 2-car garage, providing not only convenience but also enhancing the property's curb appeal. As you approach the house, the freshly paved driveway offers ample parking space for residents and guests .
9 Melissa Court located in the heart of the Historic Village of Warwick, NY presents an exceptional opportunity for comfortable living in a sought-after neighborhood. With its 4 bedrooms, 2.5 baths, brand new carpeting, beautiful warm neutral color palette, open concept kitchen-family room space, brand new driveway, wrap-around porch, walk-out finished rec room in the basement, hot tub, gazebo, and deck furnishings, this property offers a balance of relaxation, entertainment, and convenience. Its small backyard, proximity to the village, privacy within the village, and low-maintenance nature make it a perfect choice for second homes, village life, families with busy weekends or travel sports, or as a weekend getaway.
I am headed off for vacation next week with the Fam. Do you know why I will be turning my phone off? Here are three main reasons why I can and will turn my phone off while on vacation:
First and foremost my brain needs the rest. Just like many of yours do. Taking 5-7 Free Days in a row usually allows your brain to have enough rest that it will come up with a "break through" idea for you. The exciting part is that, as I write this I have no idea what that breakthrough will be. That said, something will pop. Can't wait!!
I will be turning my phone off because I will be prepared to do so. I am a very serious business person and care very much about all of the stake holders in my business. Because of this, I prepare for my departure well in advance of it.  Curious to know how I prepare? Well it's your lucky day.  I have decided to share the Green Team Free Day / Vacation Prep Checklist document that I have created for our Sales Associates.
(Quite frankly this is probably the most important reason to turn my phone off while taking a vacation), Because my beautiful Bride and Boys deserve the quality time Dad gives them when he is not distracted. There is nothing more beneficial for my marriage and relationship with my children than when I turn off the phone and focus on them. My loved ones are well deserving of Quality Time as are yours.
So what are you waiting for?  Try just one Free day to start.  One 24 hour period of time, midnight to midnight, with no work whatsoever.
Before you get to the bonus material listed below, please allow me to give a pitch.  If you are a Realtor in the same market territory as one of our offices why not come in to learn more about the opportunity of working with us?  I promise you that we are very different in many ways from any other Brokerage you have come in contact with.  You will not be disappointed by what you learn.  Call me directly to schedule an appointment.
Now, here is the bonus material:
Free Day / Vacation Prep Checklist
Created for Green Team Home Selling System Sales Associates.
One of our Industry's greatest dilemma's is the inability for most Realtors to take enough time away from the business to live a meaningful life.  We take this very seriously at The Green Team and have created this document along with a first class support team to actually execute the plan listed below.
Free Day = 24 hours (Midnight to Midnight) Absolutely No Work.  Turn the devices off!!
Preparation Plan for taking time off:
If you are simply going to take one Free day you really don't really need to put this plan in place.  Just take the day off and come back ready to rock and roll when it's done.  If you wish to take  2 or more Free Days then definitely complete the next steps.

Make sure your Agent Service Manager (ASM), Certified Sales Assistant (CSA) if applicable, are aware of the days you will be out of touch.

Find a Licensed "Buddy" in the office, ie another licensed Green Team Realtor.  You will need to have this Buddy agree to be on call during your absence to handle any issues for you.  If you have a CSA the Buddy will only need to handle licensed sales activities.  The CSA will handle all non-licensed activities if you have a CSA.

Enable your vacation responder on your email account to start on the day you leave and end on the day you come back.  Here is sample wording for the email responder:

Thank you for sending me a message.  I will be out of the office on Monday 2/20/17 and returning on Tuesday 2/21/17. I will not be checking email during this time.  If you need assistance please call my office (845-208-9928) and our Admin support team will be able to help you with whatever it is that you may need. I hope this message finds you well.

PLEASE DO NOT leave the contact information of your CSA in your vacation responder

.  It is recommended that you do not leave the name or contact information of your Buddy either.  Let the process take it course.  People will follow the protocol and provided that the ASM has been properly notified of your dates and support people, ie CSA & Buddy this will work.

Change your voicemail greeting(s).  Here is sample wording for the voicemail greetings:

Hi this is Geoff.  Today is Saturday April 29.  I will be out of the office until Monday May 8th.  I will not be returning voicemails left here until I return on Monday May 8th.  If you need immediate assistance please contact my office at 845-208-9928 and a member of our Administrative Team will be able to assist you with any matter that you may have. Thank you for calling and have a great day.  

PLEASE DO NOT leave the contact information of your CSA in your voicemail greetings.  It is recommended that you do not leave the name or contact information of your Buddy either.  Let the process take it course.  People will follow the protocol and provided that the ASM has been properly notified of your dates and support people, ie CSA & Buddy this will work.

Now that you have completed all of the above-mentioned steps you can RELAX and enjoy your time off!!  Remember, shut the phone off, leave the laptop at home, and spend time with the people in your life who really matter.
An extensive list of helpful things to remember when setting off for a vacation.
House Items:
shut off water at the house.

Set thermostat

Turn H/W heater down

Garbage & recycling to curb.
Documentation/ Important Paperwork
Passport

Drivers License

Medical release for children if not going on trip.

Plane/Train tickets
Work Items:
leave voicemails on work and cell phone

repoint emails for leads if need be

repoint fax email

set email for vacation message.

business cards

pen
Toiletries
Shaving cream & razor

Any medicine if necessary

Hair clippers

Painkillers/ ibuprofen

contact lenses

toothbrush, toothpaste & floss

deodorant

sunblock & lotion

nasal spray if going to mountains

chapstick
Technology Items
power adaptors

Bose speaker

ear phones for plane or adaptor of ear buds

camera & recharging device

laptop & power cord

Charger for cell phone

GPS

Auxiliary Cable for Cell phone – (audio cable)

Kid's tablets

Fire TV Stick
Other Items:
foreign cash if applicable

Call bank to make sure debit cards will work internationally

reading materials

phase 10 & regular playing cards

pillow for the plane

full brim hat

umbrella

watch

sunglasses

cloth for cleaning glasses

Backpack

Card book holder (AAA card)

Air Mattress & pump

Kids sneakers

Cash

Stroller & Carrier

Car lap table for kids

Jacket

Car seat carrier

kids swim gear & swim toys

hide keys for car left behind

parking coupons if necessary

Water sprayer w/ fan

rain ponchos
Green Team Home Selling System Announces Light Up the Holidays Winners
WARWICK – Geoff Green, broker/principal of the Green Team Home Selling System, with offices at 7 Main St. in Warwick and 200 Route 94 in Vernon, N.J., recently announced the winners of the real estate firm's first annual "Light up the Holidays" outdoor lighting fund-raising contest.
Homeowners, who pride themselves for creatively decorating their houses during the holiday season, were invited to submit an image of their decorated holiday home which was then displayed on the Green Team's Facebook page. The three best-decorated homes were determined by a public vote and by the number of likes on Facebook.
The winners received three prizes of $200, $150 and $100 in Warwick Merchant Guild gift certificates and all proceeds from sponsorships went to benefit the Warwick Valley Humane Society and the Vernon Township Animal Shelter.
Winners:
First place went to Diane Nevarez of the Village of Florida, who donated her prize to the shelters.
First place went to Diane Nevarez of the Village of Florida, who donated her prize to the shelters.
Mikey Praino of Warwick took second place and David DiPietro of Vernon, N.J., was the third-place winner.
Sponsors:
Sponsorship donations for the Warwick Valley Humane Society totaled $2,300. The Vernon Animal Shelter received $150.
"We were both honored and excited to be chosen as the recipient of the Green Team's first annual 'Light Up the Holidays' contest whose sponsors donated $2,300," said Suzyn Barron, president of the Warwick Valley Humane Society. "It was such an opportune time as we were nearing completion of our garage renovation. Our new 'Zen Den' is now ready to offer a quiet, respite from the kennel stress that some of our dogs are experiencing, as well as be utilized as a training area."
The Green Team Home Selling System is a member of the Warwick Valley Chamber of Commerce and has a history of helping support the community and local charitable organizations.
The Orange County NY housing market is truly on a roll.  Units sold are up by almost 35% YTD vs 2015.  This comes after a 25% increase in units sold in 2015 vs 2014.  What is curious is that the average home price increase is still tepid at best.  We saw the first such increase in almost 8 years happen this past January.  YTD the Average Home Price in Orange County, NY is only up from 2015 YTD by 0.6%.  Virtually unchanged.
So long as this market activity continues price increase will not be far behind.  It simply comes down to supply and demand.  On that note, many Buyers are experiencing frustration on the re-sale market as they are finding it harder and harder to get what they want.  What does this mean?
1) Builders are doing well with new construction.  In fact, right now new housing starts are up dramatically from years past.
2) List your home for sale if you have been thinking of doing so.  Just be prepared to be realistic on your asking price.  If you have a well-located home, in very good to excellent condition, and are willing to price it right, your home will fly off the shelf!!  Don't believe me? Give us a try and we will show you that this is true.
Enjoy the beautiful weekend ahead!!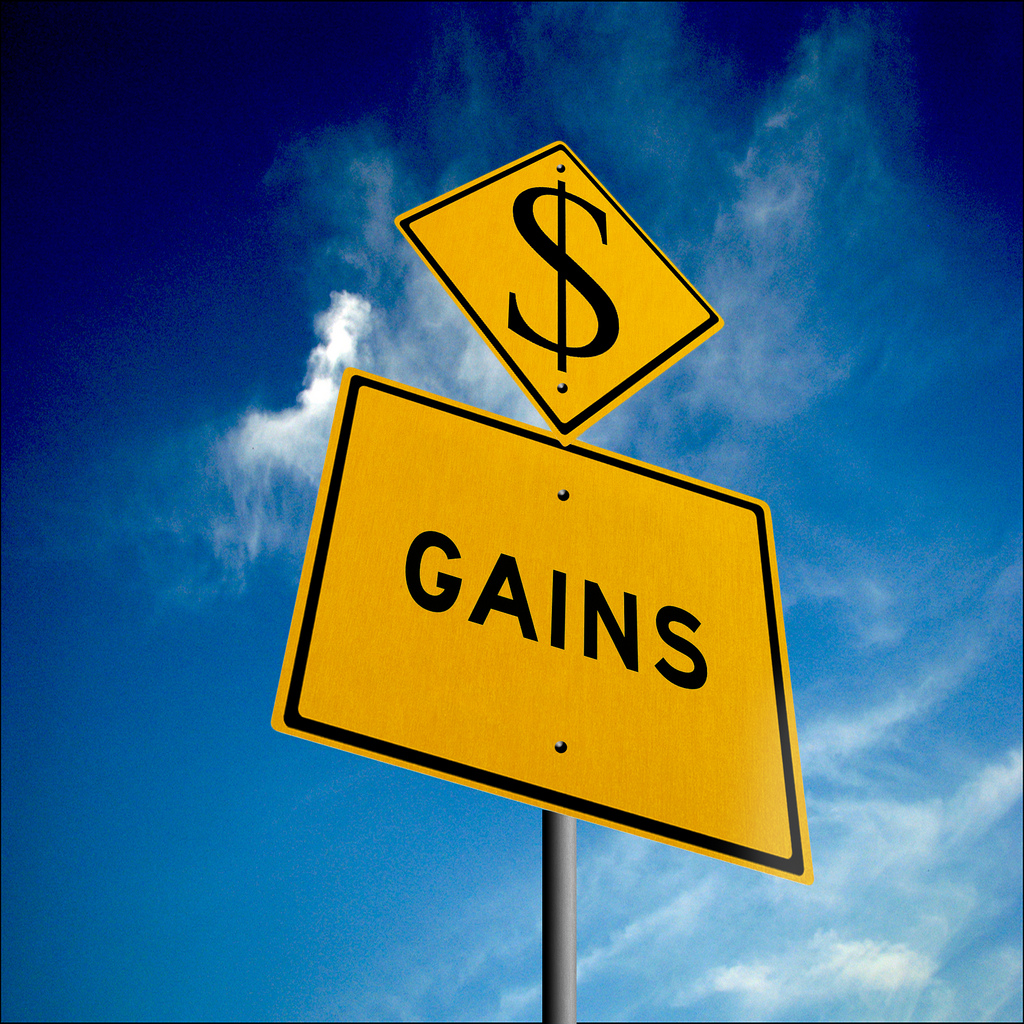 For those who sold their home this year, it's important to understand how selling your home may impact your tax returns, now that tax season is upon us. The following information explains how capital gains work for those who have recently sold a home. For those of you that are unaware of what capital gains are, its simply profit made from a capital asset such as stock, bond, or in our case, real estate.
If you sell your primary residence, you may be able to exclude up to $250,000 of gain – $500,000 for married couples – from your federal tax return. To claim the exclusion, the IRS says your home must have been owned by you and used as your main home for a period of at least two out of the five years prior to its sale.
There are a few catches: You also must not have excluded gain on another home sold during the two years before the current sale. However, special rules apply for members of the armed, uniformed and foreign services and their families in calculating the 5-year period.
If you do not meet the ownership and use tests, you may use a reduced maximum exclusion amount. But only if you sold your home due to health, a change in place of employment, or unforeseen circumstances.
An extra perk? If you can exclude all the gain from the sale of your home, you do not report it on your federal tax return. If you cannot exclude all the gain, or you choose not to, you must use Schedule D of Form 1040, Capital Gains or Losses, to report the total gain and claim the exclusion you qualify for.
How about for those with more than one home?
You can exclude the gain only from the sale of your main residence. You must pay tax on the gain from selling any other home. If you have two homes and live in both of them, your main home is usually the one you live in most often.
The Green Team home base is in Warwick, but our client's properties expand all over New York and New Jersey. I have seen a large raise in  homes for sale in Warwick, Florida, and most other places in Orange County which is why I am passing this information on to you reader! If you have any questions on capital gains, don't hesitate to call or stop by.