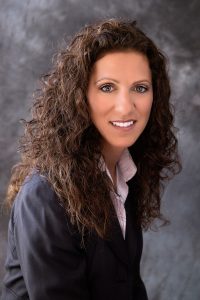 The Green Team is pleased to announce that Vikki Garby has received her Commercial and Investment Real Estate Certification. Vikki's new certification, coupled with her previous work experience, further strengthens her skill set when it comes to assisting real estate investors and commercial clients. Not only is she Commercial and Investment Real Estate Certified (CIREC). Her own experience informs her knowledge and ability.
A 1997 graduate of Cornell University, Vikki worked for Deutsche Bank in New York City as an investment banker.  There she reviewed and negotiated complex contracts on a regular basis. During that time, she also became a real estate investor.  And she negotiated transactions as a buyer. Her love of real estate and her skill at navigating its many transactional parts lead her to obtain her license so that she could help others
The CIREC Program
The intensive CIREC program covers a wide range of topics vital to commercial and investment transactions.  Among them are the financial related aspects. These include tax implications of selling a property, 1031 Exchanges, valuing properties for sellers, preparing a financial analysis of properties for investors, and comparing financial impacts of leasing vs. buying for user buyers.