It's October in Orange and Sussex Counties – and we know what that means!
Fall is in full bloom and pumpkins dot the fields throughout these sister counties. Leaves change color, providing a breathtaking landscape. During October in Orange and Sussex Counties, there is a lot to see and a lot to do, culminating in Halloween. And Green Team Realty is delighted to share activities and events with you to help you enjoy this beautiful fall month.
Fall Recipes and indoor and outdoor home projects and decorating ideas for the season
Better Homes and Gardens shares 53 pumpkin recipes, one for every day of fall.  As this is a busy time of year for most everyone, how about 20 Make-Ahead Famiiy Dinners from RealSimple.com. Further, Better Homes & Gardens gives us Delicious Fall Comfort Food recipes to enjoy..
And, as the weather cools down, using the oven seems like a fitting idea. So Southern Living gives us 30 Fall Cookie and Bar Recipes Every Baker Needs. Finally, Southern Living also gives us 68 Fall Table Decor Ideas That Will be the Hit of Your Party. These gorgeous seasonal decorations will enhance entertaining and family meals (and dessert), as well. And there are beautiful creations to help you start planning for your Thanksgiving table.
Better Homes and Gardens provides you with 8 Landscape Ideas for Curb Appeal. Of course, this is the time of year for a special kind of curb appeal. HomeBNC has 28 DIY projects to celebrate this time of year. And HouseBeautiful.com has 45 Festive Outdoor Halloween Decorations to Trick Out Your House. There are lots of great ideas for getting into the "spirit" of the season!   And while you're busy taking care of outdoor chores and projects, your slow cooker will be brewing up a batch of Pumpkin Spice Latte!
Orange County, NY – Things to do, places to go
Pumpkin Festival at Hill-Hold Museum. 128 Route 416, Campbell Hall. Saturday, October 5, 12 p.m. to 4 p.m. Pumpkin rolling, face painting, waxing leaves, scarecrow making and hay rides. Refreshments available for sale. $3/person.
Applefest. Downtown Warwick. Sunday, October 6, 9 a.m. to 5 p.m. Vendors, live music and entertainment, children's carnival, food and, of course, all things apple.
Warwick Children's Book Festival. Railroad Green Park, Warwick. Saturday, October 12, 11 a.m. to 4 p.m. Live music and visits from 75 children's authors and illustrators. In case of rain, the event will be held at Warwick Valley Middle School, 225 West St.
Sugar Loaf Arts & Crafts Fall Festival. Kings Highway, Sugar Loaf. Columbus Day Weekend, October 12, 13 and 14, 10 a.m. to 5 p.m. Enjoy arts, crafts, music, food and a beer garden in this charming artisan crafts village.
Sussex County, NJ – Things to do, places to go
Harvest, Honey and Garlic Festival. Sussex County Fairgrounds, 37 Plains Rd, Augusta. Saturday, October 12, 10 a.m. to 4 p.m. Farmers Market, vendors, children's activities, and a variety of honey and garlic products. There will also be educational displays from the beekeepers. 973-579-0500.
Newton Fall Festival. Spring Street, Newton. Sunday, October 13, 11 a.m. to 3 p.m. Free family event with classic car show, live music, costume contest, vendors and crafts. 973-383-3521
Dog Walk of the Dead. Sussex County Fairgrounds, 37 Plains Rd, Augusta. Saturday, October 19, 5 p.m. to 8 p.m. All proceeds benefit "Oscar: One Step Closer Animal Rescue." There will be vendors, costume contests, live music, food, a classic car showcase. Most importantly, there will be animal adoptions.
Last – but not least – Things to do on Halloween 
And, since October in Orange and Sussex Counties ends in Halloween, take your pick of the events in these sister Counties.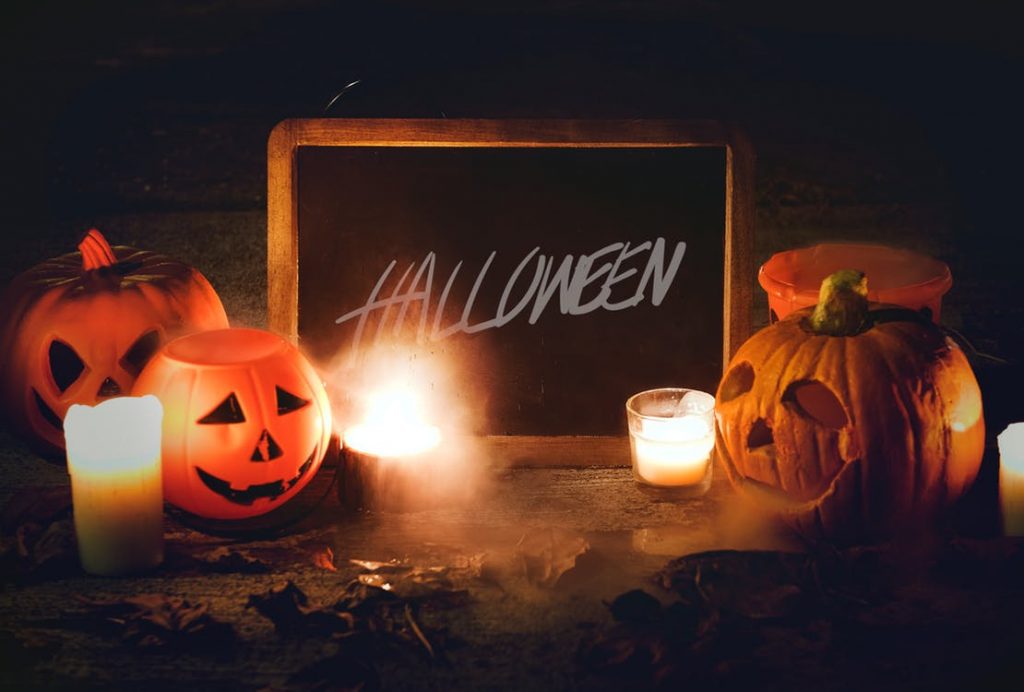 Check out Hudson Valley Magazine's  Halloween Guide.
For New Jersey's haunted houses and info on nearby attractions, check out newjerseyhauntedhouses.com.
Heaven Hill Farm's Great Pumpkin Festival.is the largest Fall Festival in Northern New Jersey. There is plenty of room on this 110 acre farm for the 40 family-friendly activities, and lots of food. Of course, that includes apple cider and apple cider donuts. Plus, there are Corn and Hay mazes, There are just too many activities to list here, so check out the website for activities, days and hours, and ticket prices.451 State Route 94, Vernon. 973-764-5144
Pure Terror Scream Park and Haunted Houses at Museum Village, Monroe, Thursday Oct 31 – 7:30 p.m. to 9:30 p.m. Friday and Saturday, Nov 1 & 2, 7:30 to 10 p.m. According to the website, Pure Terror is a 9 Haunted House walk through attraction. It's one of the world's largest and scariest haunted houses.. Also, there is a huge Halloween-themed midway with lots of music, food and photo ops for everyone. 1010 State Route 17M, Monroe NY. Visit the website for more details. Also, you can purchase tickets online.
For those that prefer a little less "terror,"  Museum Village offers No Scare Halloween on Saturday Oct. 19 and Sunday Oct. 20. 11 a.m. to 4 p.m. Parade around the grounds in not-so-scary costumes and take part in lots of kid-friendly crafts and games. The website will offer more details as event gets closer. 1010 State Route 17M, Monroe, NY. 845-782-8248
And if you prefer to stay home
hgtv.com has 45 Easy Halloween Party Ideas. Whether planning a party for kids, adults or both, there are lots of unique ideas for food and decorations here. Goodhousekeeping.com has 60+ Spooky Ideas for your Best Halloween Party Ever. You're sure to find some inspiration at these links.
If you prefer to spend a quiet Halloween with the family, redbookmag.com has recommendations for the 47 Best Halloween Movies for Kids. This link will also lead you to easy recipes, crafts and costumes.
Have a wonderful October and a Happy Halloween.