Housing Market Report – Sussex County, NJ
We are pleased to share with you a Housing Market Report from December 2017 as well as a look at the trends for the entire 2017 year. We break down the local real estate activities and provide you with  stats, graphs, and analysis of our local and regional real estate market.
Average Days on the Market
The faster things are selling, the hotter the market.  Look for the lowest number on the graph as opposed to the highest.
In contrast to Orange County, the days on market shot up in December. However, this may be an outlier, due to snow and extreme cold temperatures.  January's numbers may help us understand if this is the result of specific circumstances, or part of a trend.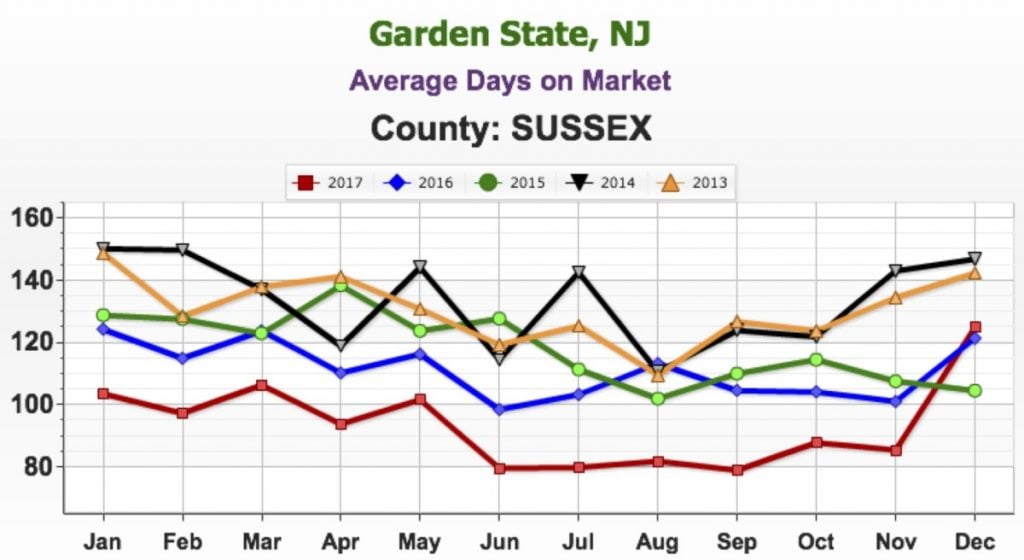 Average Price  
Sussex County is not seeing the upward trend in price that is being seen in Orange County, but the average price in December is still above every year except 2013.  For most of the year the average price was significantly below 2016.  However, this may be due to an unloading of foreclosure activity. There was a great deal of foreclosure inventory and short sales, which impacted the "average" price.  It is important to remember that prices will fluctuate in hyper local markets.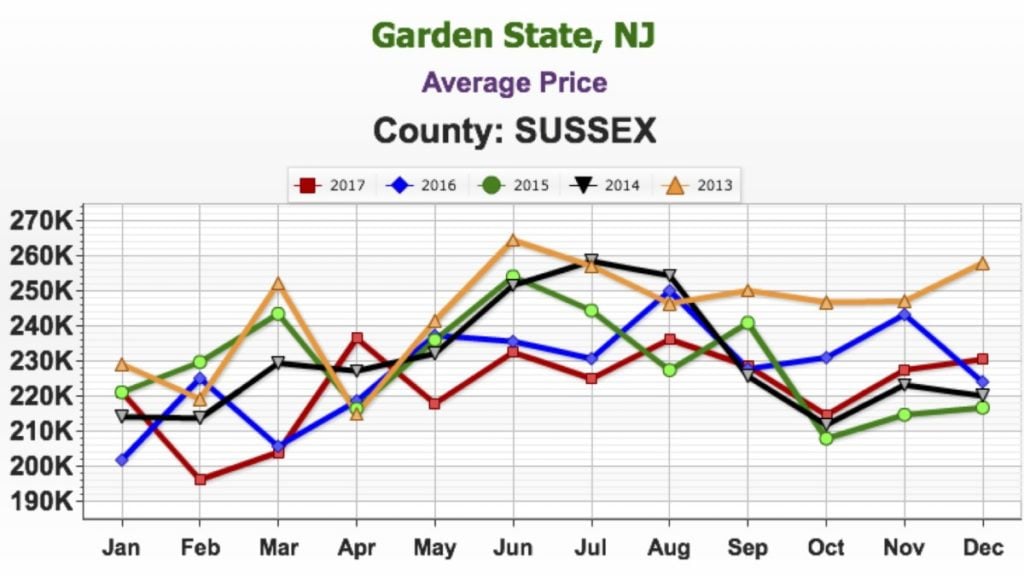 Average Sold to Asked Ratio
The percentage a house sold for under or over the last asking price (not the original price).
The higher the number, the hotter the seller's market.  
On average, sellers are having to negotiate less than 3% off their last asking price.  While down slightly from November, the average sold to asked ratio is holding strong and was consistently higher in 2017 than in any year since 2013.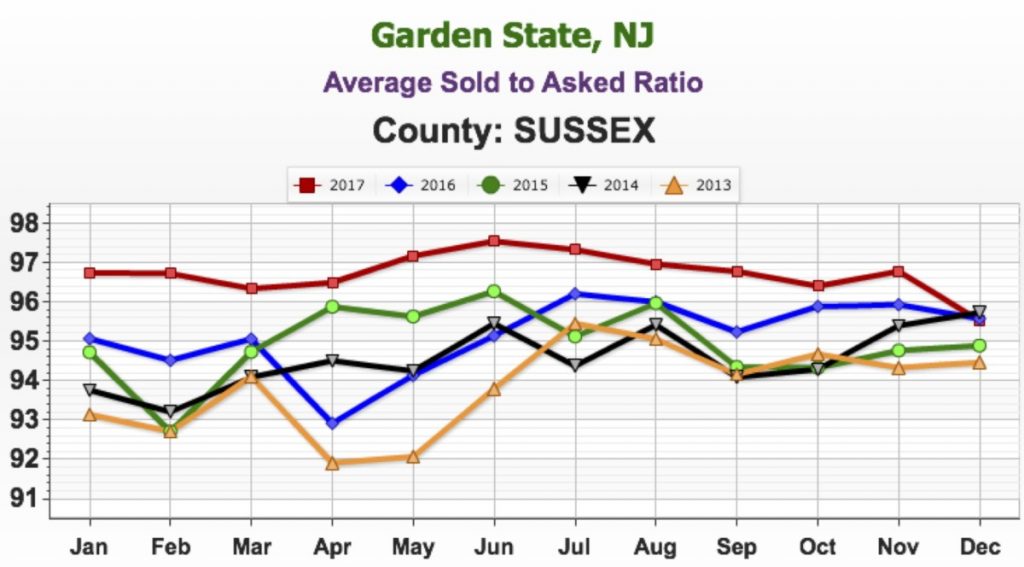 Homes that sold at 100% or more of last asking price
About one-third of all homes were sold at 100% or more of their last asking price, another indication of a strong market. This is very similar to the Orange County, NY which our Green Team Home Selling System office is located in.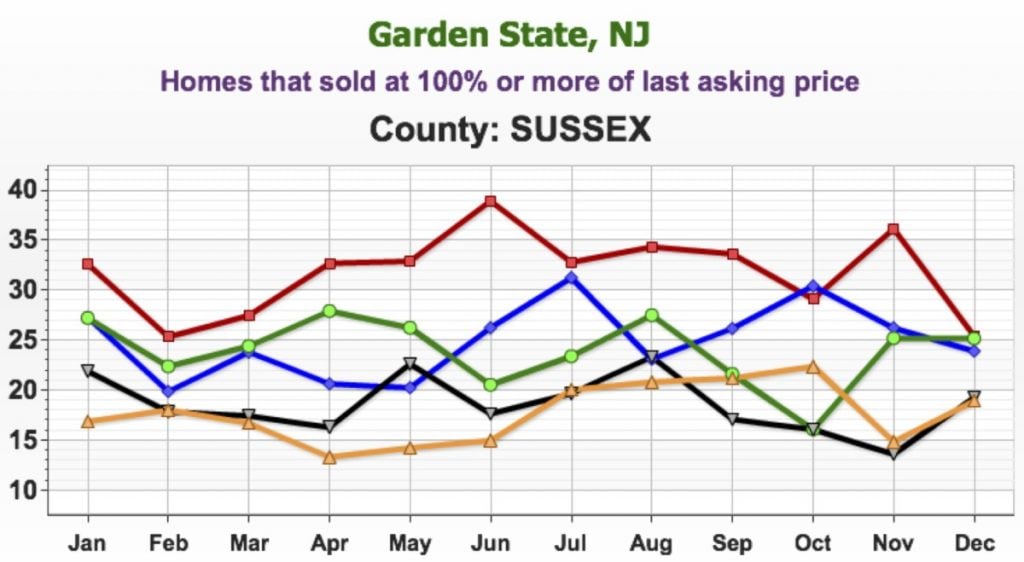 Units Sold
The term units here includes single family homes, condominiums, town house and multi-family homes with 1-4 units.
The market is still strong, higher than any of the years since 2013.  2017 has consistently had the highest number of units sold in each year since 2013.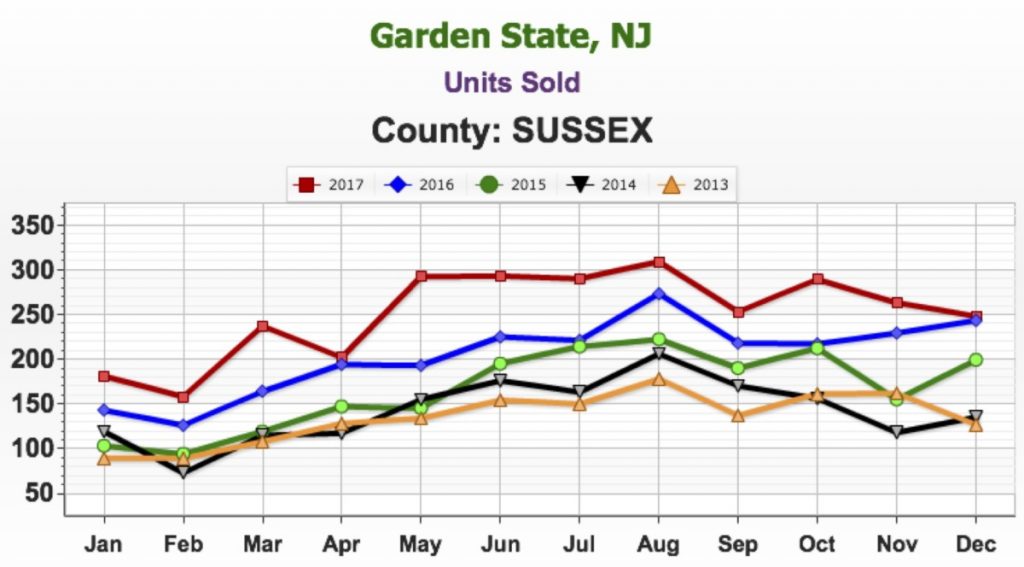 [gravityform id="16″ title="true" description="true"]