Welcome to the March 2022 Housing Market Update. Geoff Green, President of Green Team Realty and Co-Founder and CEO of NuOp, is the host of the March 15 webinar. If you missed it, the video of the webinar is available below.
Price appreciation

As shown here, there is an acceleration again in price appreciation. For a while, we were talking about it decelerating (not depreciating). According to Geoff, inventory is just so low that pricing has nowhere to go but up.
In addition. the major forecasting agencies show an average of 6.1% increase for 2022. The average annual home price forecast has usually been around 4% per year.
Supply and Demand
Basically, inventory is a subject that the Housing Market Update has discussed for several years.  A Sellers' Market is defined as having less than 6 months' inventory. Home prices will appreciate. A neutral market, during which prices appreciate with inflation, is 6-7 months inventory. A  Buyers' Market, with over 7 months of inventory, will see home prices depreciating.
In addition, worries of a housing bubble persist among 77% of consumers and 44% of agents. However, there is a big difference in factors, including inventory supply as shown below.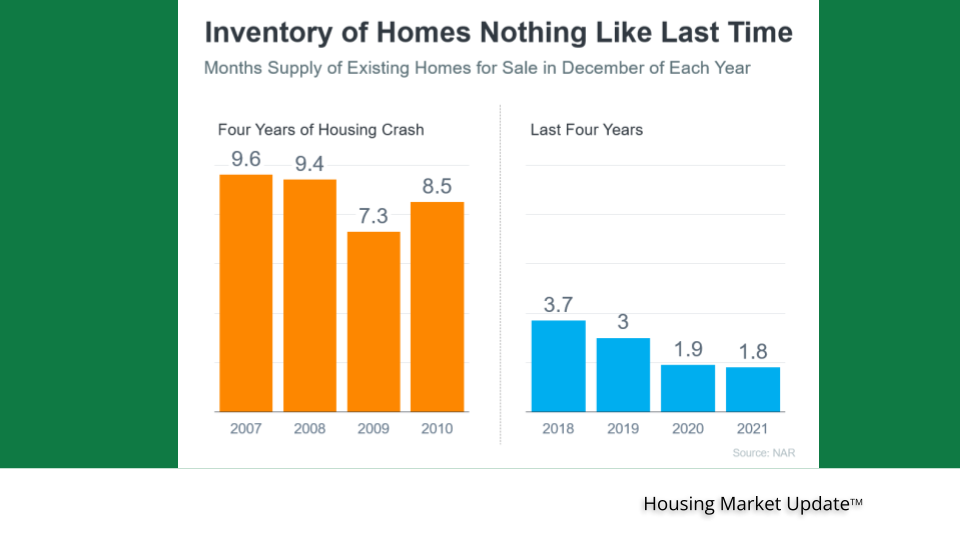 Keeping an eye on other factors…
According to Mark Zandi, Moody's Analytics Chief Economist,
"Recession risks later this year and into next are now uncomfortably high." "The odds that the Fed missteps and tightens too aggressively are material and rising. Landing the economic plane on the tarmac was already going to be difficult for the Fed because of the pandemic and high inflation, but Russia's invasion makes it more likely the economic plane hits the tarmac hard or even crashes."
The Housing Market Update will continue to keep an eye on this. However, Geoff reminded viewers that a recession does not necessarily lead to a bad housing market.
Meet the Panel
Joining Geoff for this March 2022 Housing Market Update are Keren Gonen, Green Team New Jersey Realty, and Peter Mallon, Americana Mortgage Group, Inc. The panel discussed the issues and data presented by Geoff as it relates to what they are experiencing in their own businesses.  To watch the webinar and view the panel discussion, click here.  You'll find contact information for the panelists below: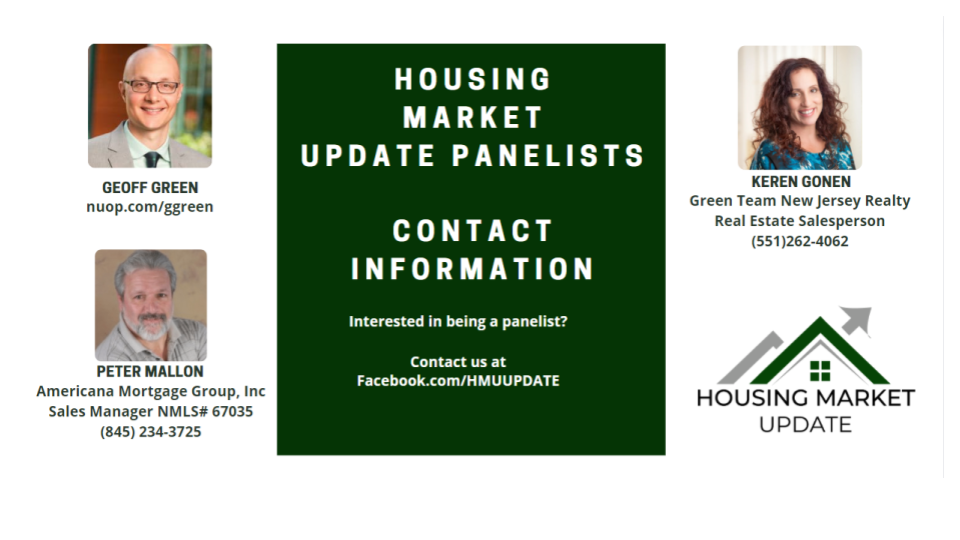 "Housekeeping" Items