Congratulations From Geoffrey Green, President Of Green Team Realty, To Kristine (Krissy) Many for reaching the commission cap for Company Dollar Contribution in 2021!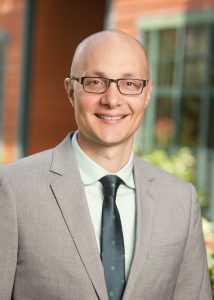 "Krissy is a rising star in the Orange County NY real estate market.  Her rise has been very consistent and I fully expect her to keep on her deliberate pace as she rises through the ranks. Krissy has a tremendous work ethic, is very intelligent, and truly goes above and beyond for her clients.  Her "can do" attitude is what keeps her clients very satisfied with her service.  Congrats Krissy on reaching the cap, and enjoy the fruits of your labor for the balance of 2021!"
Kristine (Krissy) Many dedication to her clients and hard work has allowed her to reach the cap on her commission with Green Team Realty. This is an outstanding accomplishment and means Kristine (Krissy) Many will now receive a 100% commission split on any deal he closes during 2021.
Kristine (Krissy) Many thoughts on hitting the cap:
"I am blessed and so very grateful to have reached CAP at Green Team NY Realty!
One of my goals for 2021 was to reach this milestone by June 30th; goals are such an important aspect to make sure you are running your business efficiently and to your potential.
I missed the mark by 1 month; but that is OK! Without goals and metrics; I would not have a way to gauge my professional and business growth.

There are other brokers in our area that offer a CAP program; but not all are created equal. I feel the CAP & commission structure at Green Team to be superior. Not only does Green Team offer an obtainable CAP, but they offer company leads, Inside Sales and a referral app called NuOp that has allowed me to send and receive referrals across the country! All of these funnels have helped grow my business. The support & encouragement I receive year round from my broker and the support staff are invaluable to me.

I am a problem solver by nature and love what I do. I wouldn't be able to support my family in this challenging, 100% commission, profession if it wasn't for the wonderful clients I work with! It is because of their trust and investment in me, that I am able to serve them in obtaining their real estate goals. Nothing is better than being a part of the process that makes my client's dreams come true. So to all of my clients; past, present and future; thank you, I am honored and look forward to continuing to serve you & your referrals."
Green Team Realty's commission structure is, no doubt, one of the finest in the industry, but it doesn't end there.  Our lead generation platform, certified sales assistant program, and dynamic training systems are just a few other things worth mentioning. 
To learn more about Green Team Realty and why you should join our team click here.
Congratulations, Kristine (Krissy) Many!