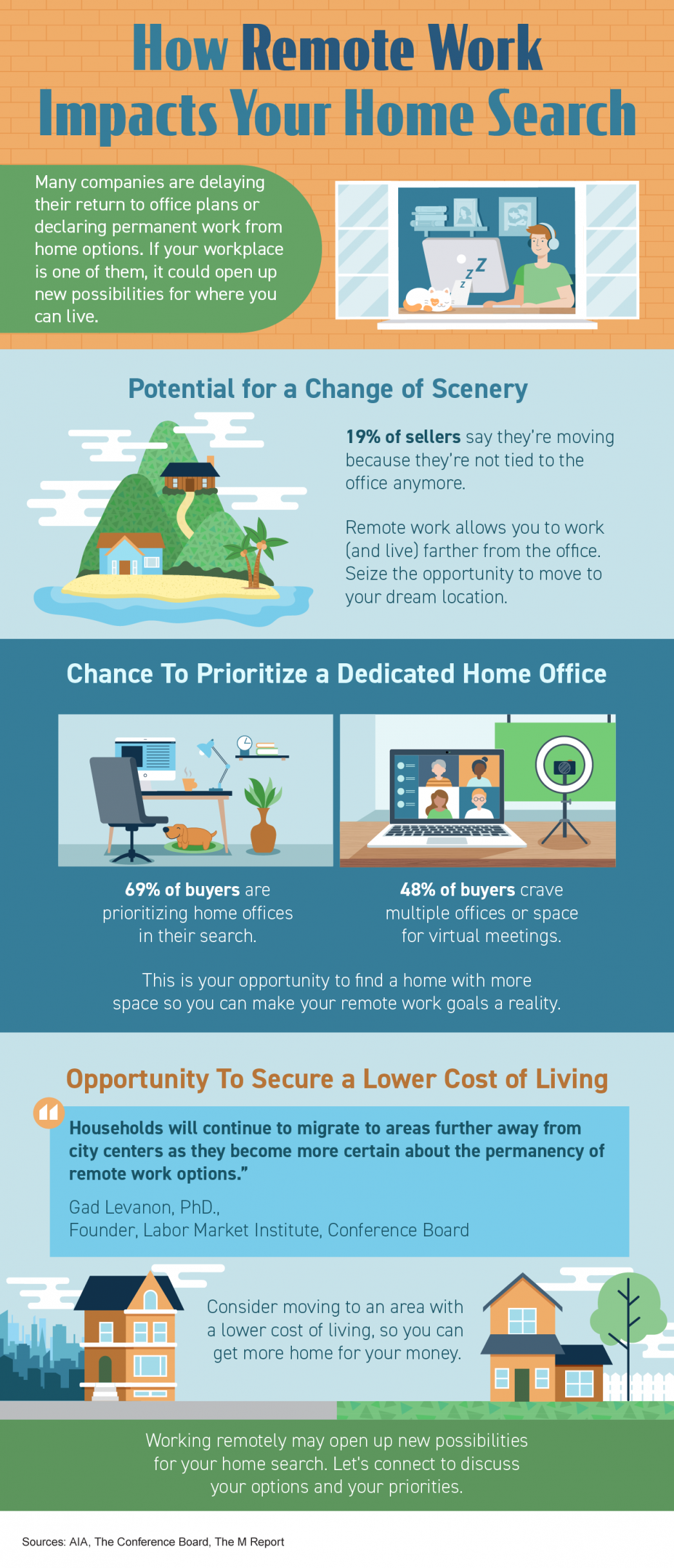 Some Highlights
If your workplace is delaying its return to office plans or is allowing permanent work from home options, that may open up new possibilities for your home search.
Ongoing remote work could give you the chance for a change in scenery, a move to an area with a lower cost of living, or finding a home with more home office space.
If you want to learn more about how remote work can give you more options, let's connect to discuss your situation and priorities for your home search.
Put an experts eye on your home search! You'll receive personalized matches of results delivered directly to you. We'll take into account your goals, criteria, and preferences to find properties that are exactly what you were always dreaming of.
Start Here!
Contact one of Our Agents today!
See out Complete Inventory of Available Properties!
Maybe with the leverage you currently have, you can negotiate a deal that will allow you to make the move of your dreams.
What's your home's value?