Green Team Realty's February 2019 Housing Market Update went live on Facebook February 12 at 2 p.m.  If you were unable to view the webinar live, you can watch it at your convenience by clicking here.  Sign up for future updates here.
Meet this month's panelists…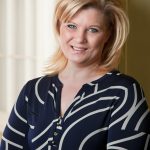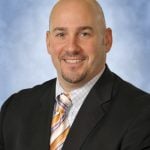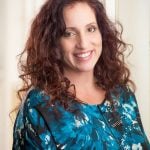 Moderating the Market Update is Geoffrey Green, President of Green Team Realty. In addition, Geoff presents national statistics as well as local updates for Orange County, NY and Sussex County, NJ.  This month he is joined by Jennifer DiCostanzo of Green Team New York Realty, Michael Giannetto of Residential Home Funding, and Keren Gonen of Green Team New Jersey Realty.
The National Perspective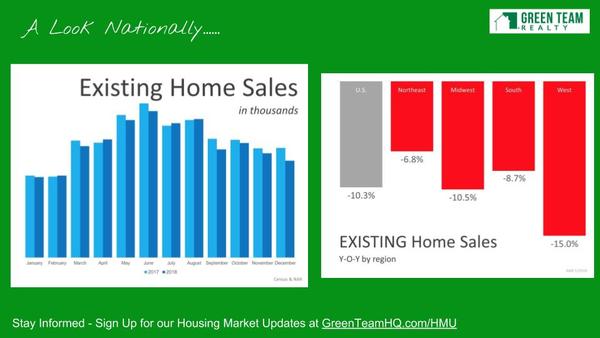 According to Geoff, this time last year no one was really talking about a slowdown in the housing market. The conversation was more about how fast and how far everything would go. A few months later some chinks in the armor appeared.  And now we're looking at national numbers, comparing 2018 to 2017, Sept – Dec, all below the year over year numbers from 2017.  The year over year drop by each region, 10.3% overall, 6.8 in the northeast, 15% in the west, etc., is also of interest.
A quote by Mike Fratantoni, chief economist for the MBA, is relevant:  "The spring home buying season is almost upon us, and if rates stay lower, inventory continues to grow, and the job market maintains its strength, we do expect to see a solid spring market."  In Geoff's experience,  this just seems to be a very slow moving market pace; unlike the fast paced ups and downs of the stock market.  From the perspective of number of units sold, we're clearly trending down.  It seems that every region in the U.S. is on that same path.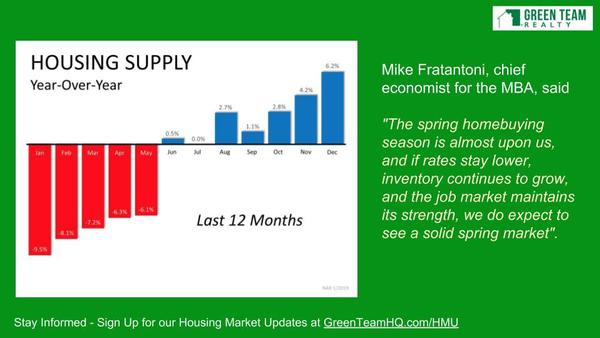 Over the last 12 months, housing supply was in the red, meaning there was a lack of it. In June there was a turnaround, with more supply.  Some people are saying that transactions are going to catch up again, with more supply becoming available. However, Geoff is not entirely sure that is going to happen at this time. While he does believe there will be a strong market in 2019, the real debate is what is going to happen in 2020, 2021, 2022.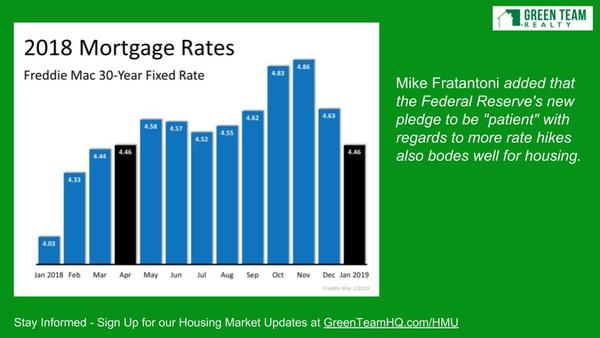 There was a period of time when rates were climbing, but now they are almost 1/2 a point lower than they were in October, November. The Fed is pledging to be patient with raising short term rates, as they're seeing indicators of a potential recession on the horizon. They're slowing down anticipated rate hikes which had been slated at the end of last year.
The Local Perspective – Orange and Sussex Counties
Units Sold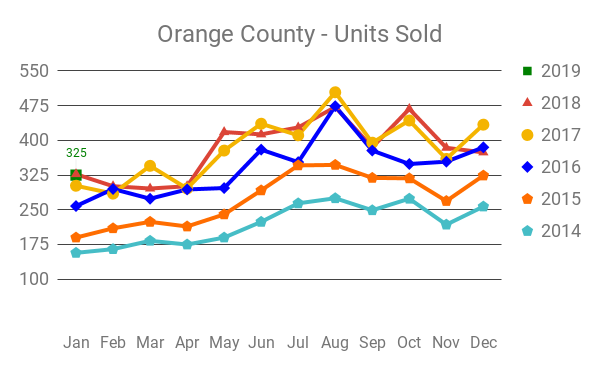 There is a lot to glean from the local stats, even as they play out on the national stage. In January, while the same as in 2018, it's still higher than the previous four years. This is a good indicator.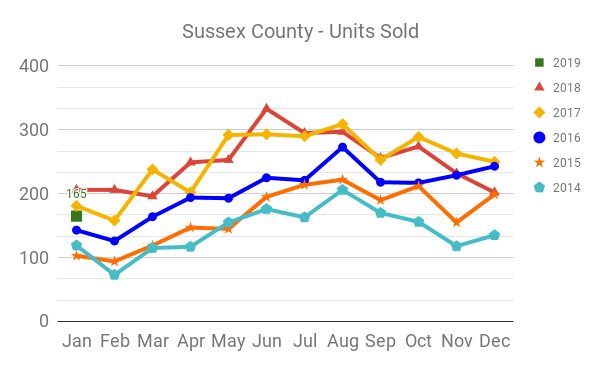 In Sussex County, we're just above 2016, but below 2017 and 2018, for the month of January.
Days on Market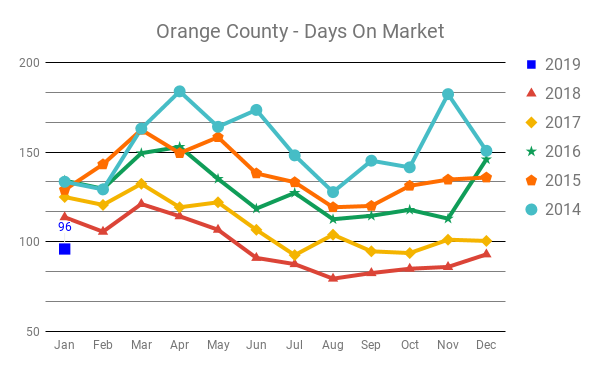 This stat is an indicator of how fast things are moving.  In Orange County, January 2019 is the lowest it's been for this month in five years.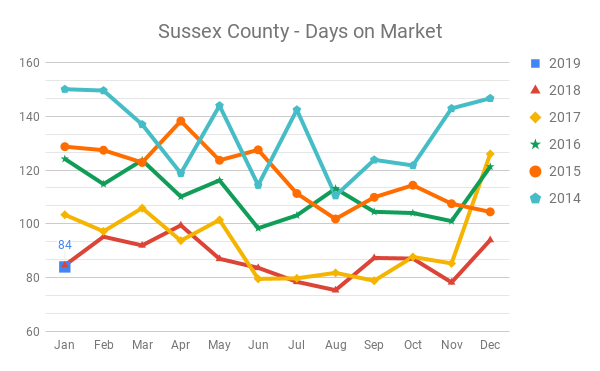 In Sussex County,  the number of days on the market is tied for the lowest it's been in five years.
Average Sales Price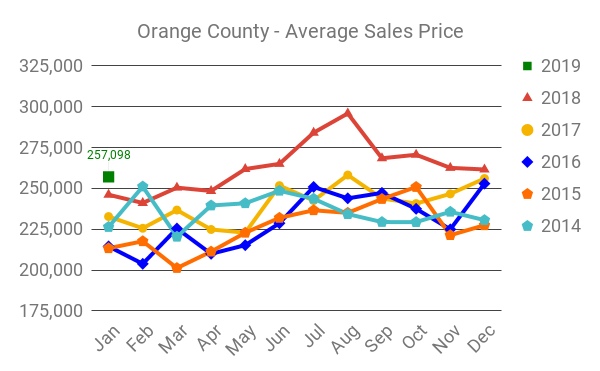 As Geoff has mentioned in the monthly housing market updates, price lags activity.  Price appreciation should be seen throughout the first half of 2019, but he believes in the second half of the year, prices will start to come down.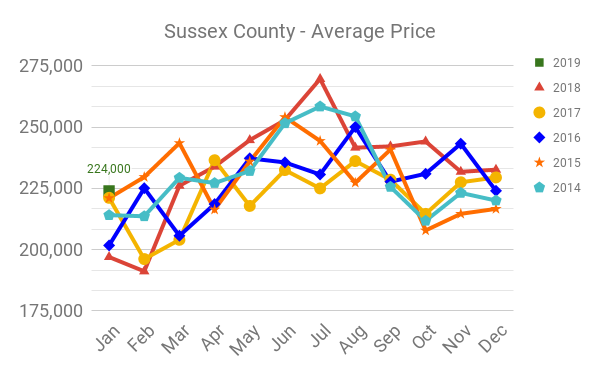 The highest peak was in 2018.  January 2019 has the highest price for that month in the last five years.  In general, higher prices should bring out more sellers, which should create more inventory and allow more units to sell.
Asking to Sold Ratio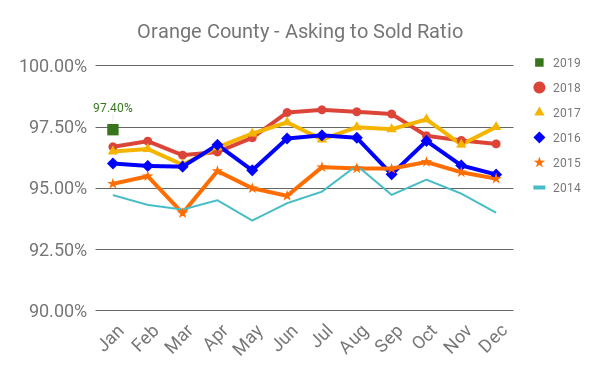 This is the ratio of  the last asking price versus where are homes selling. This shows on average how much sellers are having to negotiate off the price of their property.  This is the highest ratio for this month since 2014.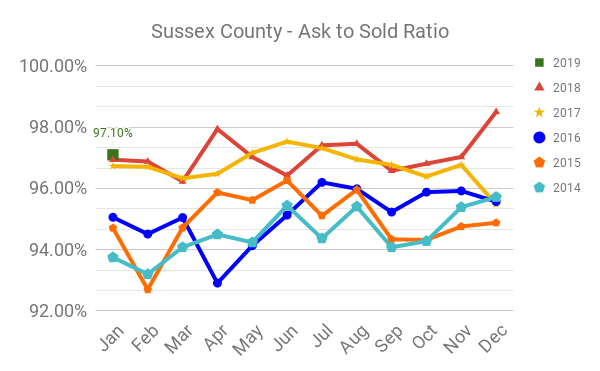 This number is strong in Sussex County as well as in Orange. The numbers are still showing a strong market.
And thanks to our Sponsor…
The Housing Market Update is sponsored by REALLY – a better, smarter, faster real estate referral network for Agents. Learn more at ReallyHQ.com.
Panel Discussion:
Geoff introduced Jennifer DiCostanzo of Green Team New York Realty, the top producer in the company. According to Jen, supply and demand are a real challenge. On the Orange County side, sellers are afraid to list because they have nowhere to go if they're shopping in the same market.  If sellers are relocating, it's easier for them to let go as they don't have the same issues and can secure housing.  She is welcoming this market because she finds buyers to be more educated and sellers more realistic. Jen is hoping to see the market open up.
Keren Gonen of Green Team New Jersey is a regular panelist on the Housing Market Update. Her thoughts on the January sales numbers were that the totals were a reflection of inventory not being available. Sales were higher last year as there was more inventory to sell. It still is a seller's market due to lack of inventory.  And there are several sellers on the fence, waiting to see what will happen in the near future. There is hope that these sellers will soon be listing.
According to Geoff, the lack of inventory is a real problem. Nationally and locally, seeing the numbers going down, it seems like less people are buying homes. There has been a lot of frustration for some trying to buy a home, and some may have rented when they couldn't find anything. Some may now be locked into leases.
What will the market look like over the next few years?
Geoff asked Jen what she thinks the market will look like in 2020, 2021,2022 as far as pricing, activity…  She feels that we're at a more stable point now; that it will not be quite as erratic.  After the last downturn, when prices finally started going up in 2016, 2017, it was a very poignant time. If you bought at the height of the market, you could actually sell and recoup equity. That is the silver lining in helping sellers make that decision when they need to sell. And now is that time. If job growth is good and stable and interest rates make home buying and financing affordable, the market should stay at a steady pace. Real estate is fueled by circumstance, regardless of the market. People will always need to buy and sell. If we can give leverage to the market by educating our buyers and sellers and strategically strategizing, you put them ahead of the game.
Geoff asked if Jen had been referring to those buying homes in 2006, 2007 and 2008 when she talked about recouping equity. Jen replied that basically, it would go short. Jen purchased her own home in 2007, and almost immediately she would have been unable to sell her home for what she bought it for. Where we are now is a good time to step back and walk away with equity. Whether you've been in  your house for 10 years or 50 years, you're going to recoup on your investment. Geoff recalled the downturn. There was a huge loss, almost 50% of the number of transactions from 2006 to 2008 disappeared, and it was a very difficult time.  He found Jen's point valid; that people should finally be able to move on and move into something else should they want to.
Geoff then asked for Keren's 2-3 year view.  She hopes that we remain in a strong market. With rates coming down, she sees more people who had been renting once again looking to buy. However, the issue remains inventory. Keren sees growth in the area, with people moving to Sussex from other counties in New Jersey and some from New York, attracted to lower taxes, etc.  Buyers are more educated, but so are the sellers.  Therefore you see homes that are priced correctly. She believes the market will remain good for at least a couple of years.
Mortgage trends
Mike Giannetto of Residential Home Funding was asked if he sees the trend of lowering interest rates continuing. Mike replied he hopes so. There has been a decrease in interest rates. There is a global slow down. The economies in China and Europe are getting weaker. We've had a downturn in our rates because we are the safest investment at this point. This definitely had an affect on mortgage backed securities and hopefully the stronger US market will continue.
Geoff recapped. The more risky other assets are, the more money wants to seek a haven in bonds, which drives down the rate that people need to give to attract people to buy those bonds, which ultimately lowers interest rates on mortgages. Instability and uncertainty around the globe actually can be good for mortgage rates to come down.
We know a recession will be coming; just don't know when.  Those that went through the last downturn in the housing market are waiting "for the other shoe to drop."  As long as there is no global meltdown economically, we should be okay.  The market is pretty healthy. Geoff has heard of some subprime lending happening; he asked Mike if he's seen it occurring at levels similar to 2005-2007.  Mike replied that there are safeguards in place, even as some new products are being introduced. Some of the products are necessary in order for some people, such as self-employed, to purchase a home. The money behind these products is portfolio money or hedge fund money, which is why the loans are scrutinized. The banks are lending their own money, so are therefore quite careful.
To reach the panelists:
Michael Giannetto, Residential Home Funding:   845-496-0836, rhfunding.com/michaelgiannetto
Jennifer DiCostanzo, Green Team New York Realty: 917-916-9995
Keren Gonen, Green Team New Jersey Realty: 551-262-4062
The next Housing Market Update will be held  on Tuesday, March 19 at 2 pm.  Stay informed and sign up for updates at GreenTeamHQ.com/HMU.