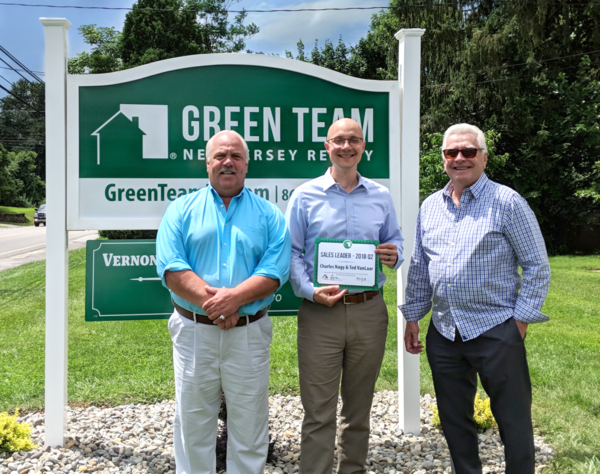 Green Team New Jersey Realty is pleased to announce that Charles Nagy and Theodore Van Laar have won the Second Quarter Sales Leader Award for the second year in a row.
As Geoff Green likes to call them, the "Dynamic Duo" took home the prize for Second Quarter Sales Leader in 2017, as well as this year.   This team's commitment to GTNJR and the clients they serve are part of the reason the New Jersey office is experiencing its rapid growth and success.
Over 7 Decades of Experience Combined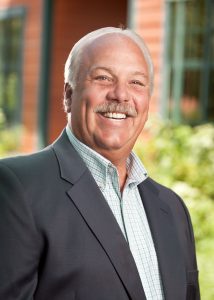 Their experiences in the real estate industry differ, yet they complement each other.  Ted Van Laar's specialty is resort properties.   Back in 1979 Ted and his wife, Rosanne, became attracted to the beauty, lifestyle, and amenities offered in Vernon's resorts.  Through the years they have shared their love and enjoyment of Mountain Creek, Crystal Springs and Great Gorge resort area with their three children.  They've also shared it with friends, family and Ted's many clients.
Ted has a reputation for integrity and honesty, as well as appreciation and understanding of the resort lifestyle.  Therefore, his clients like and trust his expertise, whether they're looking for a private residence, second home or investment property.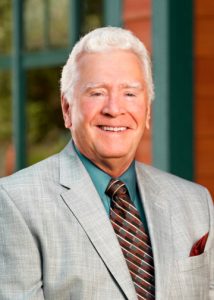 Charles and wife Lynne live in Crystal Springs and enjoy the active resort life. However, his real estate experience shows expertise in other areas.  These include creation and sale of real estate tax-sheltered investment offerings, real estate management of high rises and garden apartment complexes,  and development of raw land for construction of residential homes. In addition, for over 18 years he's been building residential properties. He also has his certification as a Short Sale and Foreclosure Resource and most recently obtained his NJ Brokers license.
A truly dynamic duo
For some reason, these two diverse backgrounds meld together to form a productive, successful team. Charles and Ted have also been recipients of the Circle of Excellence Award multiple times between 2014 to 2017,  which requires a minimum sales amount of $2.5 million and 15 transactions to qualify.  And this second quarter, they did a combined $6,555,000 in sales volume.  They don't take winning this quarterly sales leader award for granted.  Ted and Charlie know they were up against a highly motivated and knowledgeable group of sales associates.  However, they also appreciate the friendship and camaraderie that exists within the New Jersey office.  Most of all, it's the unique system of training and support which ensures that everyone has the tools to provide the best possible customer service and experience.
And they're looking forward to next year, wondering if they will be three for three second quarter 2019!