[et_pb_section fb_built="1″ _builder_version="3.0.47″][et_pb_row _builder_version="3.0.48″ background_size="initial" background_position="top_left" background_repeat="repeat"][et_pb_column type="4_4″ _builder_version="3.0.47″ parallax="off" parallax_method="on"][et_pb_text _builder_version="3.0.74″ background_size="initial" background_position="top_left" background_repeat="repeat"]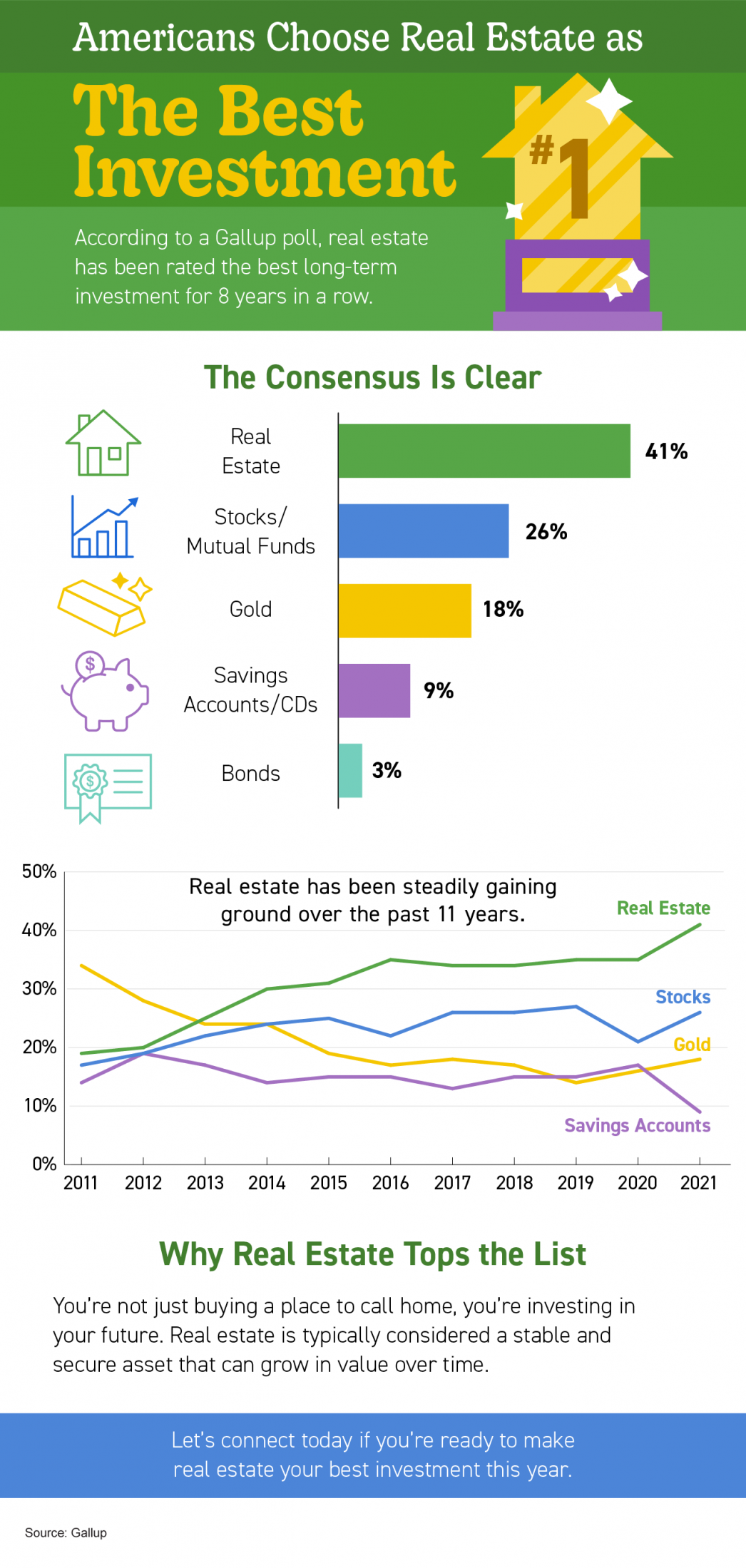 Some Highlights
According to a Gallup poll, real estate has been rated the best long-term investment for eight years in a row.
Real estate tops the list because you're not just buying a place to call home – you're investing in your future. Real estate is typically considered a stable and secure asset that can grow in value over time.
Let's connect today if you're ready to make real estate your best investment this year.
Contact one of Our Agents today!
See out Complete Inventory of Available Properties!
Maybe with the leverage you currently have, you can negotiate a deal that will allow you to make the move of your dreams.
What's your home's value?
Put an experts eye on your home search! You'll receive personalized matches of results delivered directly to you. We'll take into account your goals, criteria, and preferences to find properties that are exactly what you were always dreaming of.
Start Here!
[/et_pb_text][/et_pb_column][/et_pb_row][/et_pb_section]