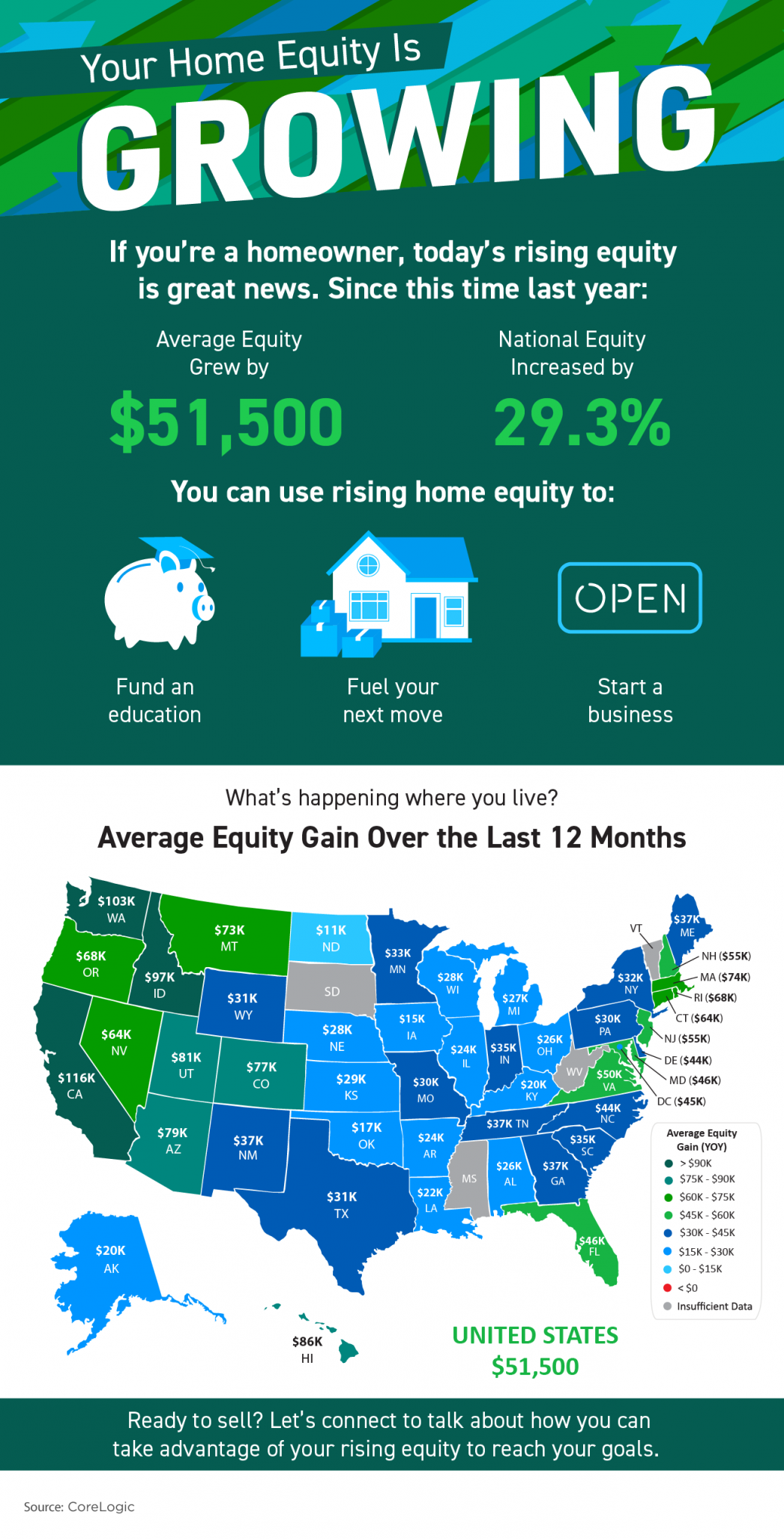 Some Highlights
If you're a homeowner, today's rising equity is great news. On average, homeowners have gained $51,500 in equity since this time last year.
Whether it's funding an education, fueling your next move, or starting a business, your home equity is a great tool you can use to power your dreams.
Ready to sell? Let's connect to talk about how you can take advantage of your rising equity to reach your goals.
Put an experts eye on your home search! You'll receive personalized matches of results delivered directly to you. We'll take into account your goals, criteria, and preferences to find properties that are exactly what you were always dreaming of.
Start Here!
Maybe with the leverage you currently have, you can negotiate a deal that will allow you to make the move of your dreams.
What's your home's value?
Contact one of Our Agents today!