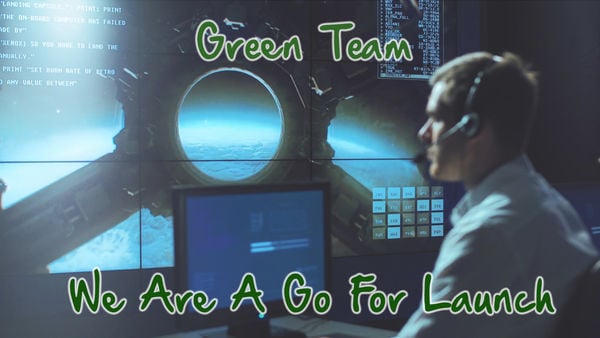 Green Team 2018 Launch
It's Launch Time – that "friendly" little competition that inspires Green Team Sales Associates to start the new year off right by building on and enhancing the skills that will lead them to deliver excellent client service throughout the year.
Focused around essential daily activities that utilize the Green Team's custom-designed CRM (customer relationship management) system, sales associates compete both on individual levels and as part of teams.  The CRM features a unique gamification component that tracks competition activity and enables everyone to see real-time competition stats throughout the entire contest, giving associates that little "push" they might need.
The Launch Competition has been going on how for just over a month and it is something Green Team Associates take very seriously.  Yes, they are having fun. Yes, they are enjoying strategizing. And yes, they definitely enjoy winning. But they also enjoy the possibility of winning some amazing gifts. Prizes are awarded to the top three individual sales associates and the top team!, and this year the prizes are HUGE!! 
The agent with the highest overall points at the end of our Launch Competition will receive a full conference pass to Inman Connect NY 2019 and 3-night hotel stay in New York. This exceptional prize is being provided by Jeremy Miller of First Home Bank.
Additional prizes are awarded to individuals that achieve second and third place as well as the team with the highest overall points.
Green Team Agents News and Awards
[frontpage_news widget="6589″ name="Real Estate Agent Awards & News"]