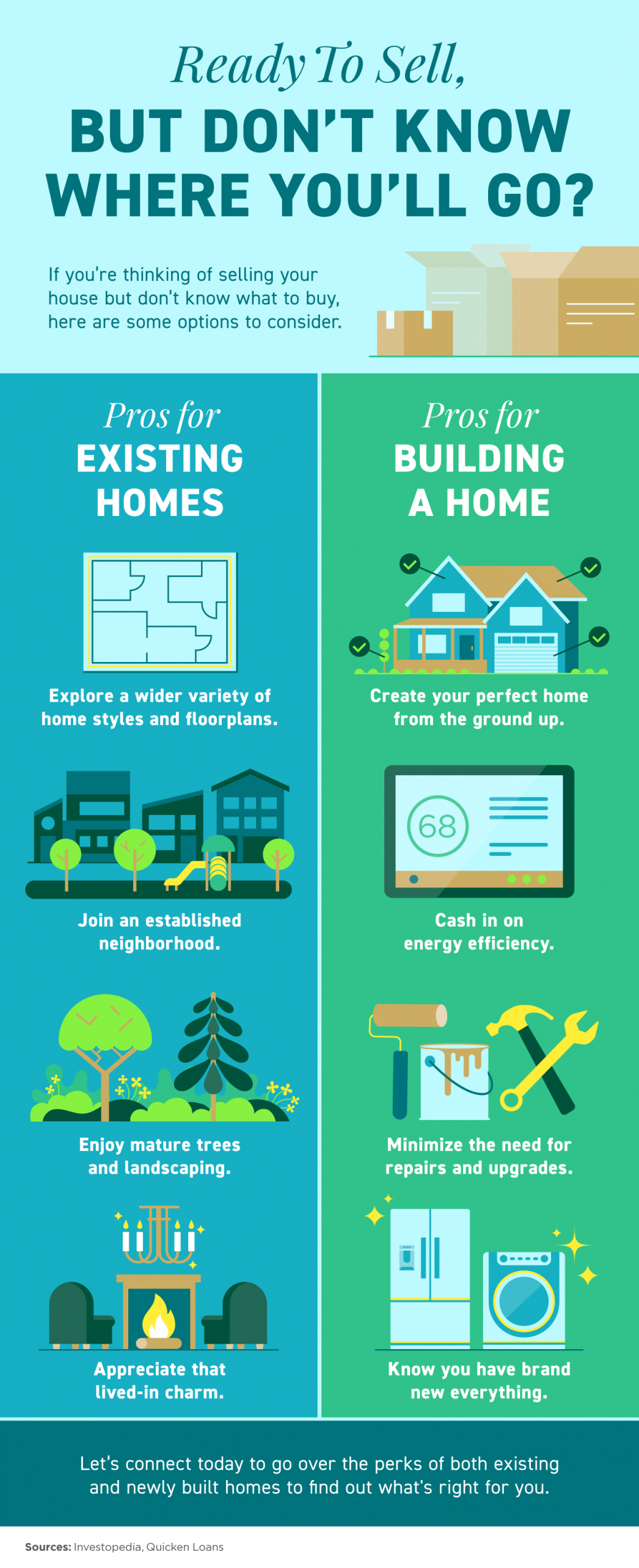 Some Highlights
Existing homes offer a wide variety of home styles, an established neighborhood, and lived-in charm. Meanwhile, new home construction lets you create your perfect home, cash in on energy efficiency, and minimize repairs.
Maybe with the leverage you currently have, you can negotiate a deal that will allow you to make the move of your dreams.
What's your home's value?
Contact one of Our Agents today!