Green Team New Jersey Realty in Vernon, NJ is proud to announce that Barbara Tesa is the recipient of its Fourth Quarter Sales Leader Award.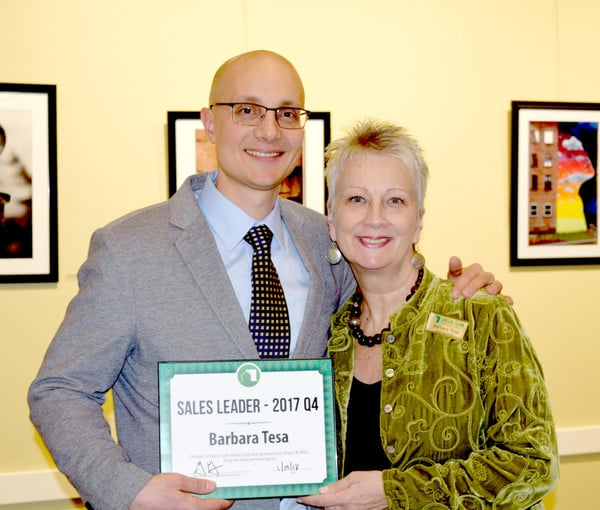 Though relatively new to Green Team New Jersey Realty, Barbara is no stranger to the real estate industry – or to winning this award!  She was also the recipient of the Third Quarter Sales Leader Award.  When asked how she feels about winning the quarterly award for the second time, Barbara replied, "I'm certainly encouraged by my 4th Quarter sales results and I'm still smiling over that!  The truth is, I love what I do and I've been fortunate to have met and helped really terrific clients with their real estate objectives in 2017.  As I focus on 2018, while I plan to expand my marketing, those clients and their referrals will remain important to furthering my success…all of which is made easier through the continued support of the Green Team."
Barbara has over 20 years of experience in residential and commercial real estate management and 10 years as a licensed real estate agent in New Jersey. Barbara and husband Rudi reside at Crystal Springs, where they enjoy resort living amid the natural beauty of Sussex County, and where Barbara also practices her craft.  In addition to her expertise in the sale and purchase of resort homes, Barbara is a member of the Garden State Multiple Listing Service, National Association of Realtors and the Sussex County Association of Realtors.