The October 2021 Housing Market Update was held on October 19 at 12 p.m. If you missed the live webinar or would like to watch it again, it is available below.
Home Price Appreciation
Geoff Green, the host of the event, jumped right into the stats. First, there has been an amazing amount of appreciation taking place in the U.S. housing market.  For example, the year-over-year average appreciation as of July 2021 was +19.2%. Of course, the pandemic has greatly impacted the market. In other words, many people decided to leave metropolitan areas and move to suburban and rural areas. Consequently, the lack of inventory, low mortgage rates, and a robust economy created a "feeding frenzy" of potential buyers.
The map below shows price appreciation by states and regions.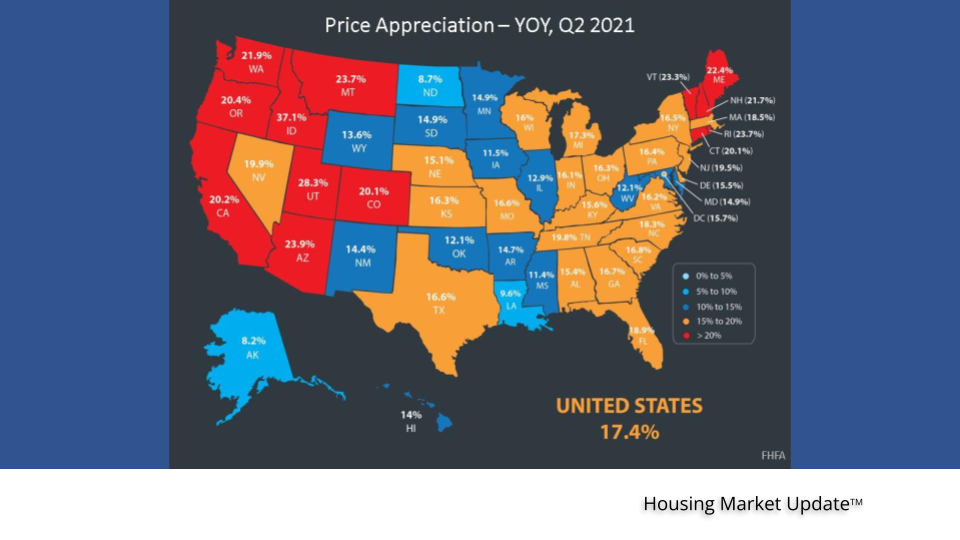 However, according to Ivy Zelman of Zelman & Associates,
"Closings are set to decline roughly 10% year over year in the 2nd half of 2021 and home price appreciation is on the cusp of flipping to a decelerating trend."
Geoff stressed that decelerating means a slower amount of appreciation, and not a depreciation of value.
Mortgage rates and the impact on purchasing power
From January of 2020, rates plummeted down and bottomed out at beginning of 2021. They have been rising since. Mortgage rates have now jumped above 3%.  Historically, these rates are still very low.
However, the chart below demonstrates how rising rates can impact your buying power.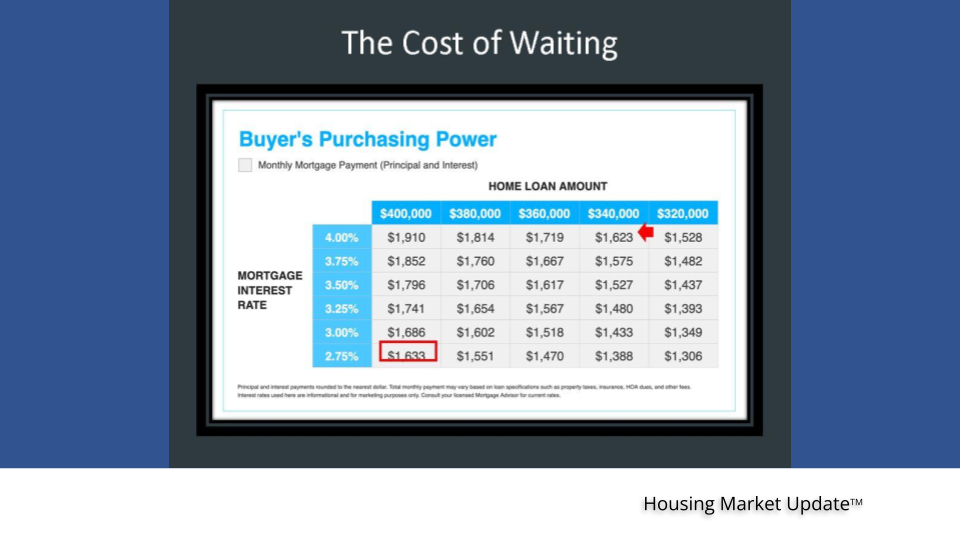 More factors discussed
Geoff presented data on factors impacting the economy and the housing market. For instance, the rate of inflation, the high price of food, supply chain issues, oil prices, and more may impact the decision to buy or sell a home.
National Housing Market Stats
Existing home sales are starting to come down after last year's numbers, but they are coming down softly. Average home sale price is appreciating at a lower rate. The months' supply of inventory is actually starting to come up, but nowhere near the levels it has been or needs to be to meet demand.
Meet our Panel
Panelists for the October 2021 Housing Market Update are Tiffany Megna, Green Team New York Realty, Keren Gonen, Green Team New Jersey Realty, and Jessica Imparato, Cardinal Financial.
They discussed what they are seeing from their perspective, with "boots on the ground," Despite stats showing the market softening, they have not seen a decline in their businesses. Jessica discussed how prospective buyers can be impacted by an increase in mortgage rates.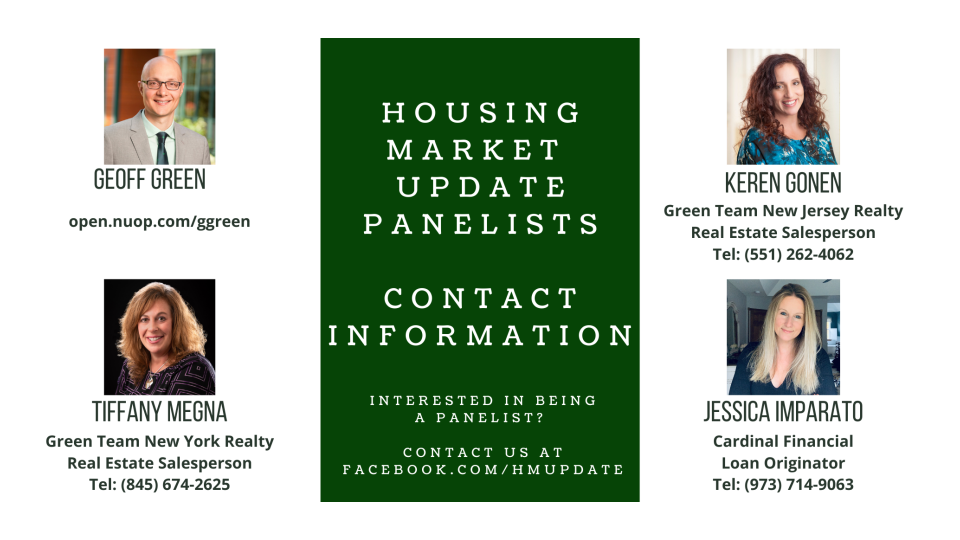 To see the entire presentation and panel discussion, click here  To sign up for Housing Market Updates, click here.
"Housekeeping" Details