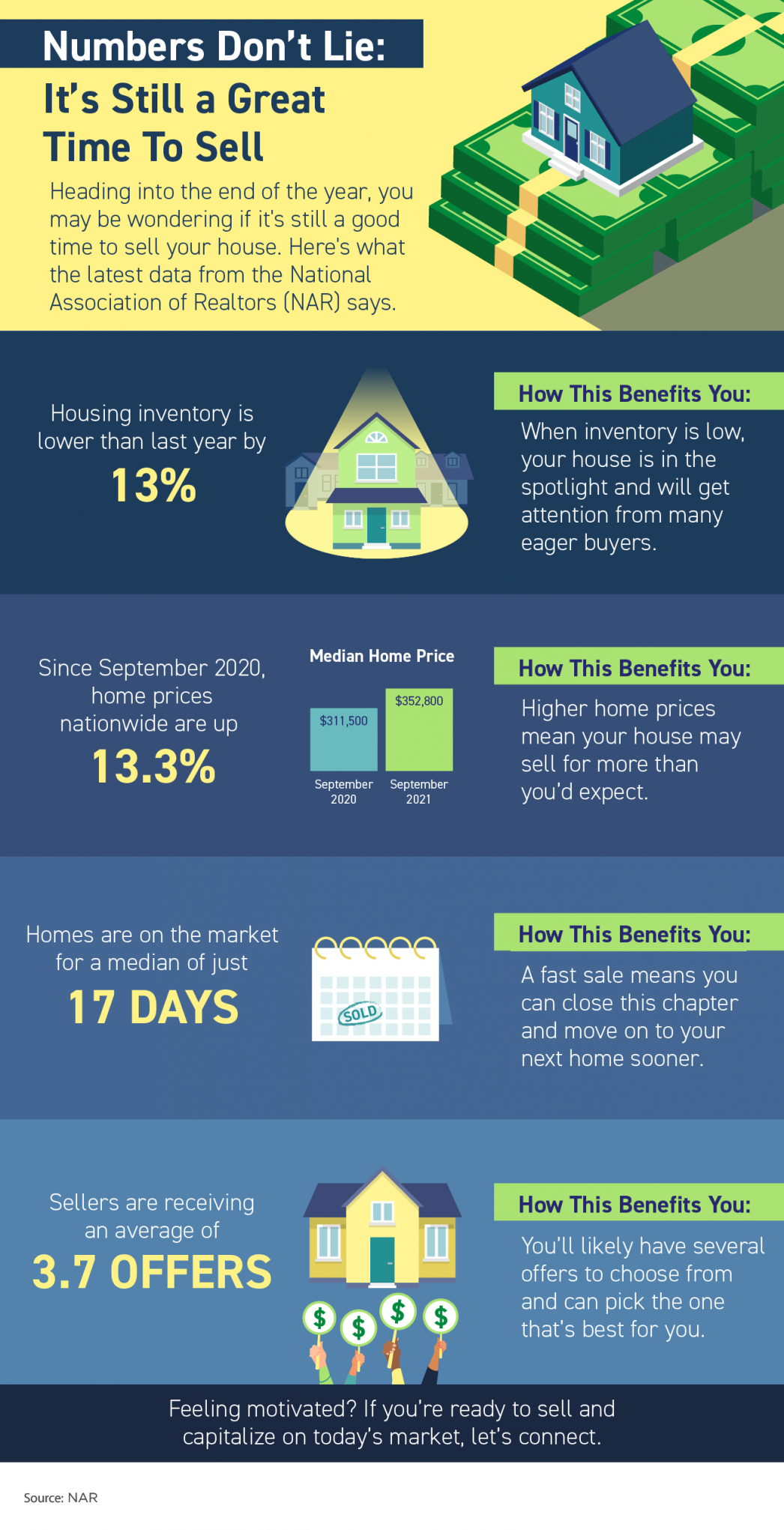 Some Highlights
Heading into the end of the year, you might wonder if it's still a good time to sell your house. Here's what the latest data from the National Association of Realtors (NAR) says.
Housing supply is lower than last year, and home prices are up nationwide. Meanwhile, the average home is selling fast and receiving several offers. Listing now puts your house in the spotlight, meaning it could sell quickly – and for more than you'd expect.
Feeling motivated? If you're ready to sell and capitalize on today's market, let's connect.
Maybe with the leverage you currently have, you can negotiate a deal that will allow you to make the move of your dreams.
What's your home's value?
Put an experts eye on your home search! You'll receive personalized matches of results delivered directly to you. We'll take into account your goals, criteria, and preferences to find properties that are exactly what you were always dreaming of.
Start Here!
Contact one of Our Agents today!