The Green Team Realty March 2021 Housing Market Update was held on March 16 at 12:00 p.m. If you missed the live webinar or would like to watch it again, it's available here:
Overview of the real estate market on the national level
Geoff Green, President of Green Team Realty, began the update with a quote from Lawrence Yun, Chief Economist at NAR:
"Home sales could possibly reach 8 million if we had more inventory… Mortgage rates should remain very low throughout 2021, although we may have seen the lowest already."
As shown in this graphic, foreclosure activity is minimal.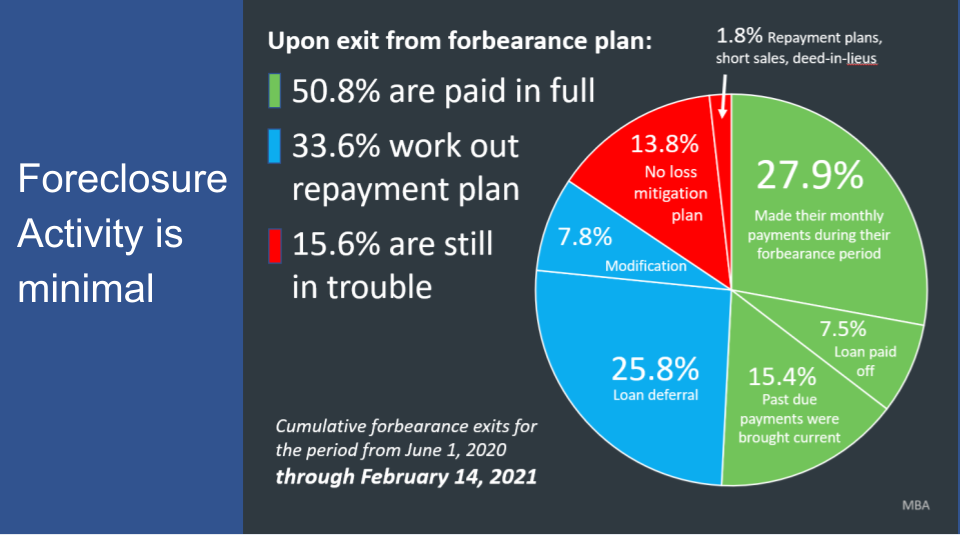 Geoff pointed out that with the job loss and economic woes resulting from the pandemic, you would expect the number of foreclosures to be much higher. According to DS News,
"About 325,000 people will exit the forbearance program over the next six to nine months without a plan in place. Some – but probably not all – of those loans will likely default."
The continuing saga of low inventory – and the Sellers Market
Year-over-year changes indicate that this is a great time to sell. Inventory is so low, if you are thinking about getting your house on the market, now is the time to do it!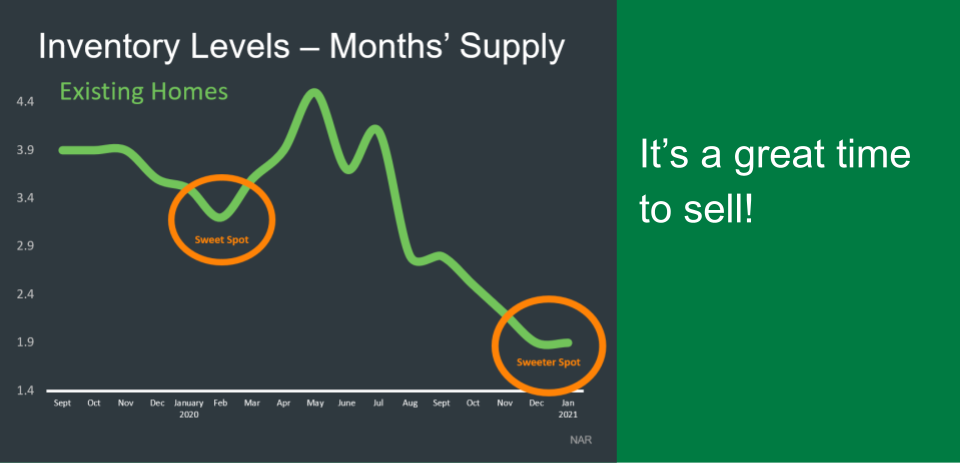 Home Price Appreciation
For an in-depth discussion on home price appreciation, watch the housing market update here.
National and Local Housing Market Stats (Orange County NY and Sussex County NJ) are then discussed.
"Housekeeping" Items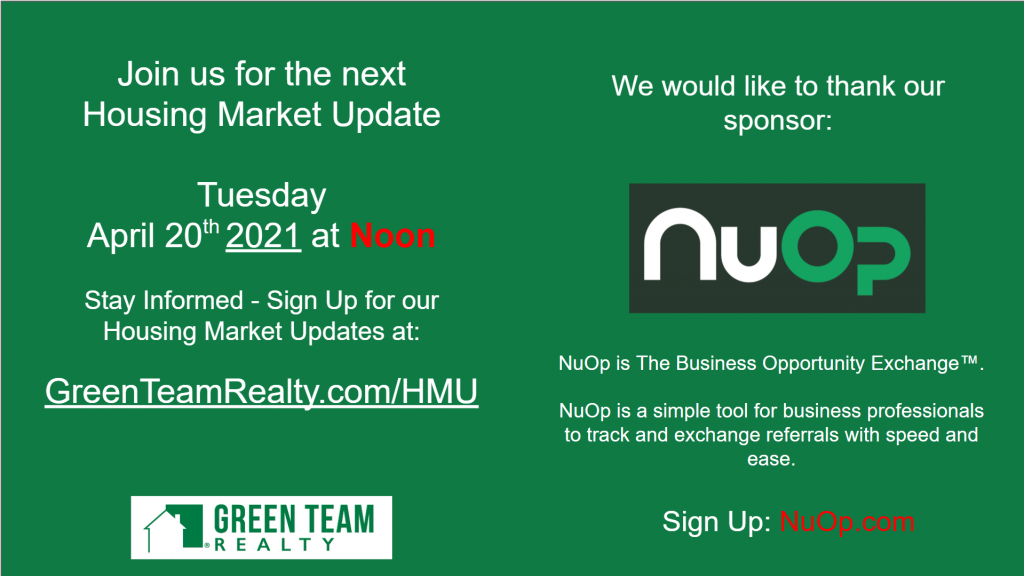 Meet our Panel
Geoff was joined by Keren Gonen of Green Team New Jersey Realty and Carol Buchanan of Green Team New York Realty. In addition, Ken Aulicino of Family First Funding added his expertise as a Mortgage Specialist.
The discussion began with the topic of buyers and possible issues in obtaining mortgages. In addition, whether appraisals were coming in, even with rising home prices. Geoff asked Ken Aulicino about whether rates were coming up. Even with rates coming up, historically they are still very low. Click here to watch the full panel discussion, including a question and answer session.
If you would like to get in touch with any of our panelists, their contact information is below: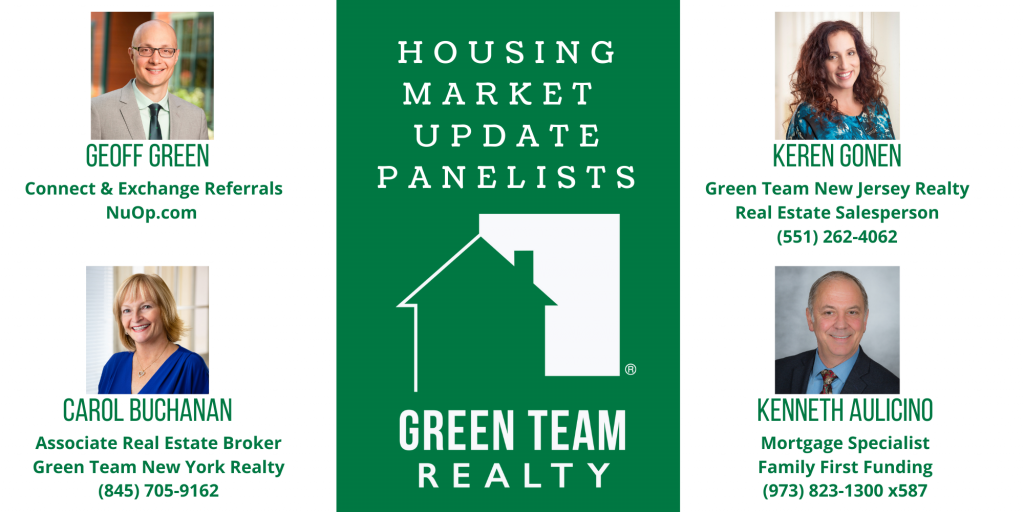 We'll see you on Tuesday, April 20 at 12 p.m. for our next Housing Market Update.