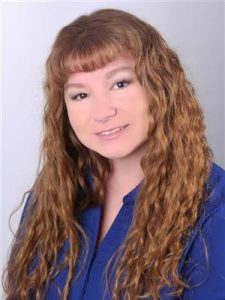 Green Team New Jersey Realty welcomes Kristi Anderson to their team.  Kristi brings with her over 18 years of experience. The Broker-Realtor® is an Accredited Buyer's Representative and has Short Sales and Foreclosure Resource Certification. In addition, the 15-year resident of Vernon has a thorough knowledge of the area and local market. But she brings something more. She brings a desire to help people make their real estate dreams come true.
Kristi's passion for real estate began when she purchased her first home. She found the whole process exciting. Searching for the right house, negotiating, arranging financing, closing… even dealing with challenges that arose inspired Kristi to get her license. She still feels that same excitement when helping clients find the right house. She is able to point out the good and bad, helping them see potential they might be missing. With a good eye for staging, she helps her sellers present their homes in the best light to potential buyers. Her slogan, "Kristi will make it happen for you," aptly describes her commitment to the clients she serves.
This busy mom of four still finds time to volunteer with the Vernon Township School District's SCA. She is also a dedicated, hardworking volunteer board member of the Vernon Chamber of Commerce.
Kristi is excited about joining Green Team New Jersey Realty. She feels that this is the right place at the right time for her.  "I'm happy to be joining a team with the passion, energy and commitment to client service that I have."