Geoff Green, the host of the June 2021 Housing Market Update, welcomed viewers. Panelists for this month's update include Keren Gonen, Green Team New Jersey Realty; Jennifer DiCostanzo, Green Team New York Realty, and Jessica Imparato, Loan Originator with Cardinal Financial
If you missed the webinar or would like to watch it again, it is available here:
The three "i's" that will inform the housing market: inventory, interest rates, and inflation
According to Bill McBride at Calculated Risk,
"If inventory increases slowly, house prices will continue to rise rapidly, and if inventory increases sharply, house price growth will slow."
J.P. Morgan Insights Report stated the following:
"Homebuyers – interest rates are still historically low, though they are inching up. Housing prices have spiked during the last six-to-nine months, but we don't expect them to fall soon, and we believe they are more likely to keep rising. If you are looking to purchase a new home, conditions now may be better than 12 months hence… Those who remember the housing bubble of 2006-2007 may be nervous watching U.S. housing prices soar now. But the previous bubble was fueled by speculative buying, which we do not think is the case today."
Robert Dietz, Chief Economist at NAHB states:
"The decline in single-family permits indicates that builders are slowing construction activity as costs rise… While housing starts were strong at the beginning of the year, due to home builders constructing houses that were sold pre-construction, higher costs and limited availability of building materials have now paused some projects."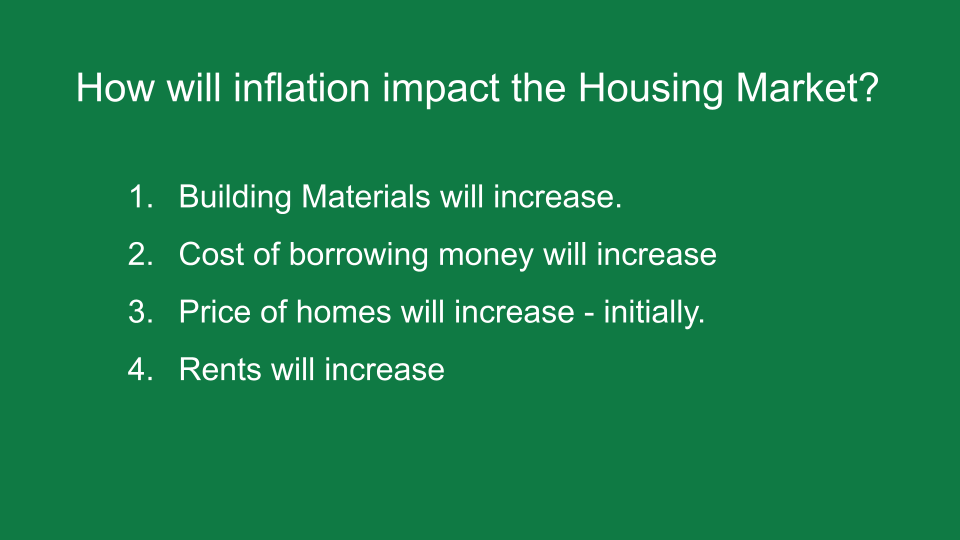 "Housekeeping" Items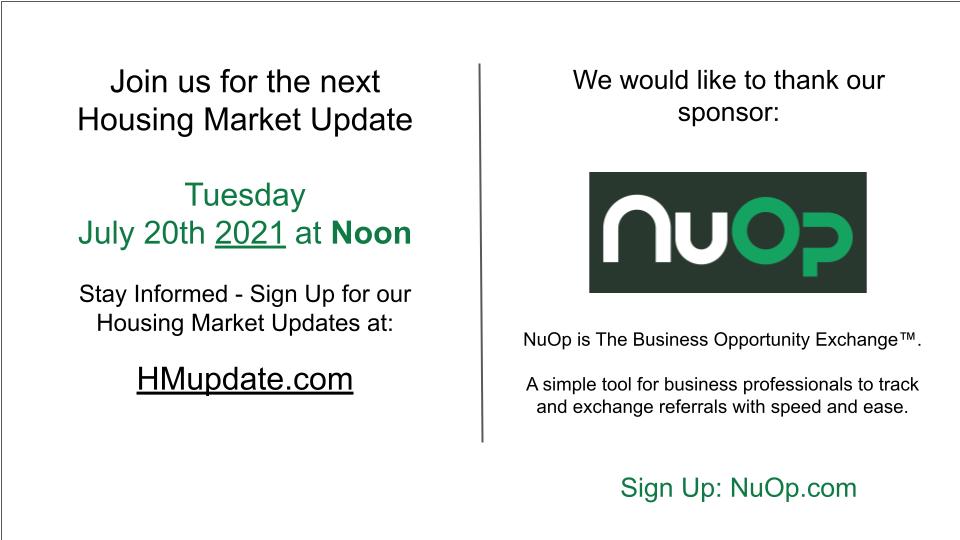 Panel discussion:
Geoff and the panelists discussed the impact of the pandemic, and what may happen when people start being called back to work. In addition, the discussion addressed the status of appraisals, as well as buyers waiving appraisal contingencies and buying in cash.  For the entire panel discussion, watch the webinar above.
To contact our panelists, their information is below.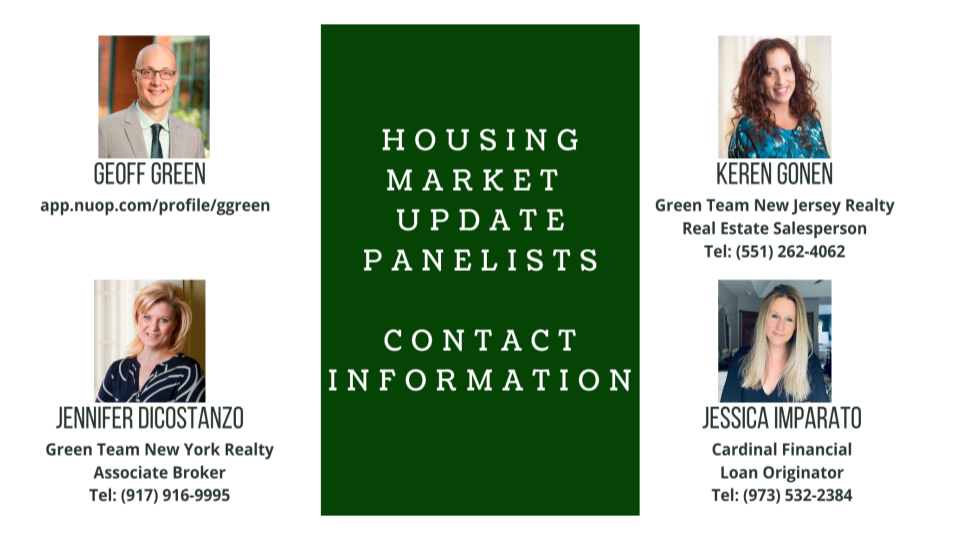 Join us on July 20, 12 p.m. for our next housing market update.  Click here to sign up.