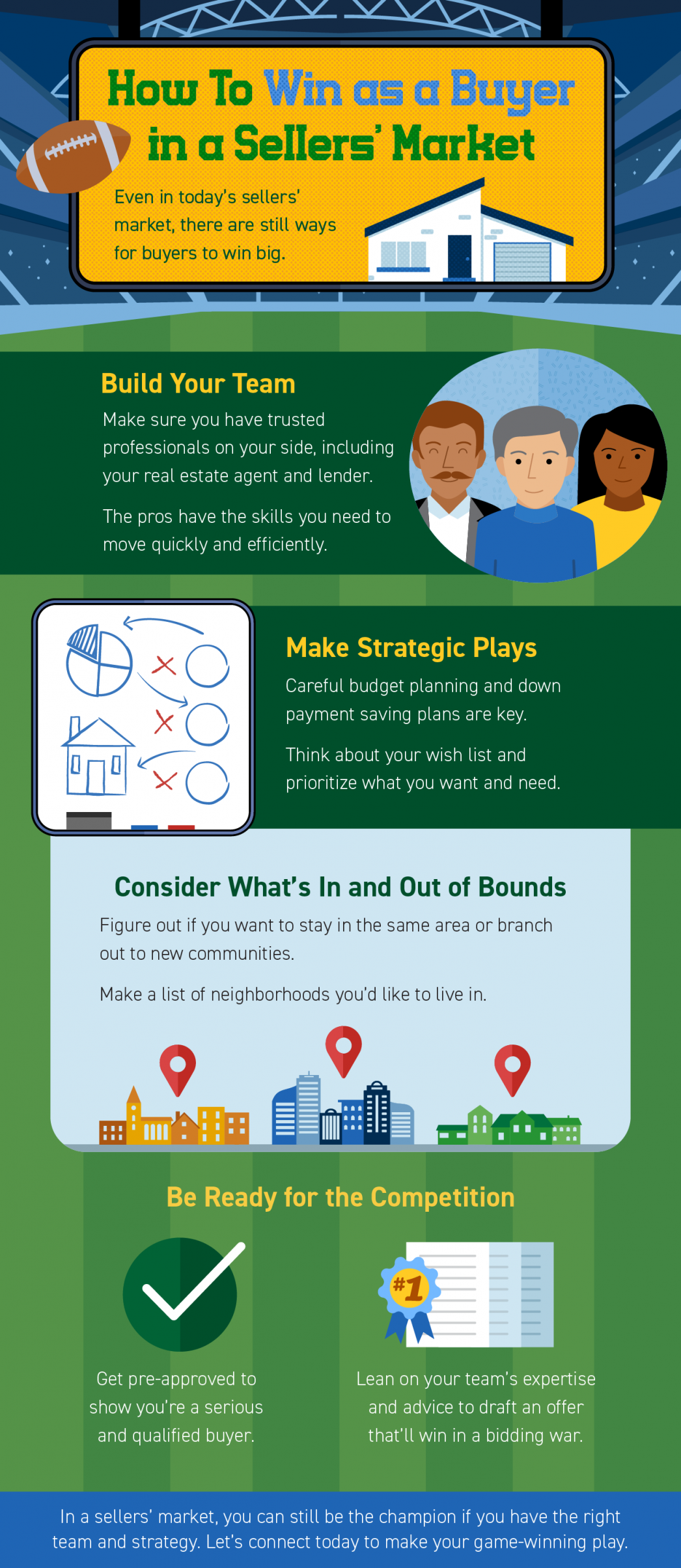 Some Highlights
Even in today's sellers' market, there are still ways for buyers to win big.
Build a team of trusted professionals and make strategic plays as you budget and pick your desired neighborhoods. Then, be ready for the competition by getting a pre-approval letter and leaning on your expert advisors to draft a winning offer.
In a sellers' market, you can still be the champion if you have the right team and strategy. Let's connect today to make your game-winning play.
Maybe with the leverage you currently have, you can negotiate a deal that will allow you to make the move of your dreams.
What's your home's value?
Put an experts eye on your home search! You'll receive personalized matches of results delivered directly to you. We'll take into account your goals, criteria, and preferences to find properties that are exactly what you were always dreaming of.
Start Here!
Contact one of Our Agents today!