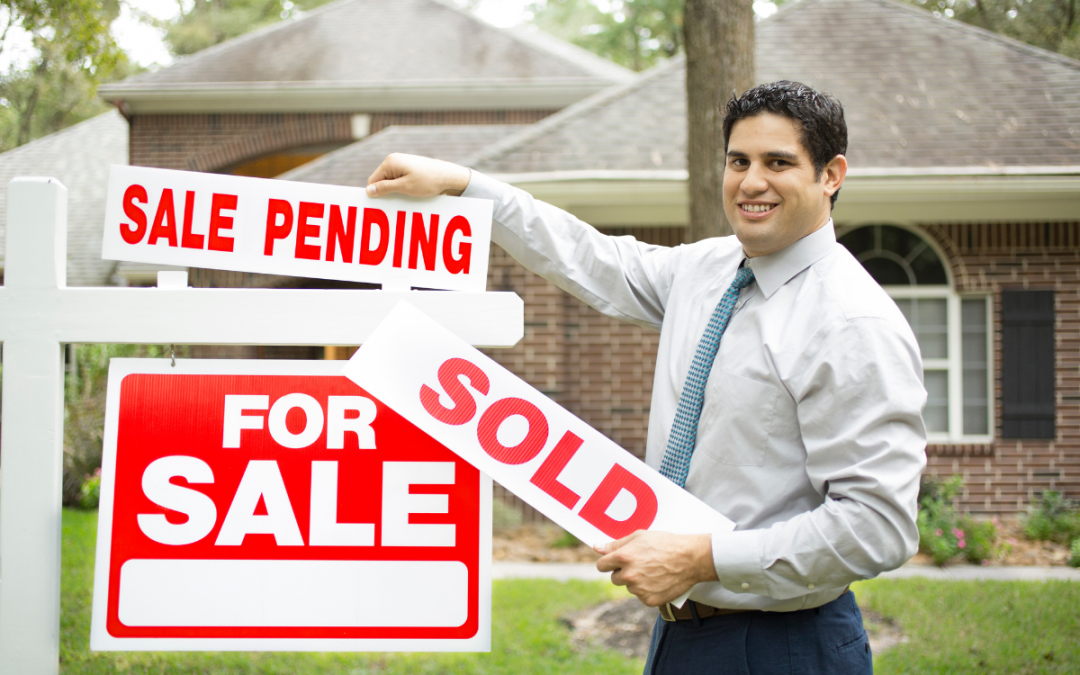 Welcome to your new home!
It is often presumed that one can put a sign outside sell their own house without help to
avoid paying a Realtor commission.
Some sellers are tempted to try a For Sale by Owner (FSBO) transaction because their
neighborhood is in the midst of a sellers' market. They believe their home will sell
easily. But unfortunately, more often than not, it's the exact opposite.
Statistics show that selling your home with the assistance of a professional real estate agent will garner you a higher profit, enough to cover the commission as well as put more money in your pocket. According to the National Association of Realtor's 2013 Profile of Home Buyers and Sellers, the average FSBO sales price was $174,900, while the average price for a home represented by an agent was $215,000, a difference of $40,100.
Why to Use a Pro
Choosing to sell with a professional Realtor rather than on your own makes sense for a variety of reasons:
Access to market data about recent sales and other homes on the market that can be used to price your home appropriately is readily available and at the hands of a Realtor who is working with these numbers every day.  Studies show that homes priced right when they're first listed sell more quickly and for a higher price than those that remain on the market for a longer period.
A Realtor can show your home when you aren't available, can respond to inquiries from potential buyers and their agents, and can get valuable feedback from visitors – all things that save you time.
A Realtor can look at your home objectively and suggest ways to improve its appearance – by staging and minor repairs, making it more appealing.
Buyers typically prefer to look at a home without the seller present so they can feel more comfortable exploring the rooms and visualizing themselves in the property.  When selling your home on your own, you – the seller – must be present. FSBO sale, the seller must be present.
A Realtor will screen visitors, which provides a measure of safety that isn't assured when you are selling as a FSBO.  In addition and extremely important, assuring the buyers are legitimately qualified and pre-approved by a bank to be able to afford the home.  A Realtor can help you avoid wasting time showing your home to unprepared and non-serious buyers.
Realtors have professional marketing expertise, close contacts with other local Realtors who work with buyers, and the support of a brokerage that can market your home more widely than you can as an individual.
A Realtor can help you negotiate a contract that not only will procure for you an appropriate price for your home including clarifying any and all issues that may arise with regard to property inside the home and also assist in determining a closing date that meets your needs.
 Furthermore, a Realtor can help make certain your home is not in violation of any municipal codes and in addition, since Realtors must adhere to a strict Standard of Professional Ethics and Rules,  will also advise you to be compliant with all legal disclosures and fair-housing laws and will counsel you to ensure the contract is amenable to all county and state regulations.
FSBO RISKS
Most buyers today work with a buyers' agent who represents them and looks out for their best interest.  When you are going it alone, you'll be negotiating with a professional and relying on your own skill to finalize a contract.  This often results in not only selling your home for less money but you could leave yourself open to a variety of potential legal dilemmas.
FSBO transactions can be accomplished but statistics show that 90 percent of homeowners prefer to work with a professional rather than risk a disappointing and ineffective home selling experience.
As anyone who has gone through this process can attest to, the time-consuming and convoluted work begins after the offer comes in.
Contact one of our agents today!