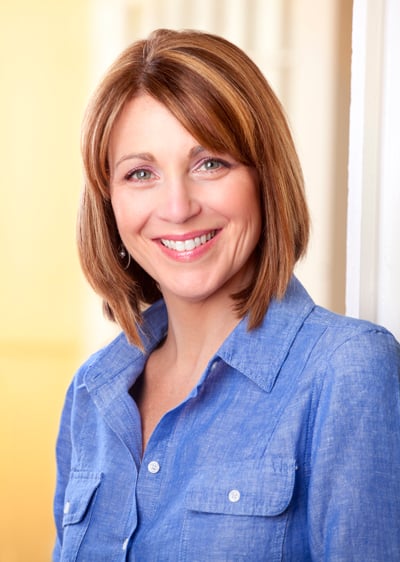 Get Ready, List, Sell, Don't Skip a Step!
Some sellers start at step 2, list their home and hope buyers will like what they see.  How many times have you heard the saying "it's all in the prep work."  Ever paint a piece of furniture and skip the first step, clean and prime the wood?  The results, looks like your 5 year old painted it.  Don't skip a step…the "ready" step known as cleaning, de-cluttering and maybe a few repairs/improvements.  Get Ready! First speak with your real estate agent and ask them what changes or improvements they feel should be made before you list.  Remember, they not only know the market but they have a different perspective.  When we live in a space long enough we tend not to notice things like the crack in the drywall or the piece of molding missing.
You need to detach and think of the house as a commodity for sale.  Don't skip a step! Again, the first step is to de-clutter. When you are finished, de-clutter some more!!  You need to show the value of your home not your belongings.
Get Ready, List, Sell, Don't skip a step:
Clean out the storage spaces like the attic and garage. Donate, trash or sell (maybe you can make a few extra dollars).
Remove all non-essential furniture. Show the square footage of your home Make it easy for potential buyers to move around your home.
Bedrooms: Only have essential bedroom furniture in the room (i.e find a new home for the treadmill). Have a trunk or closed basket to put kid's toys in. Have the carpets cleaned.
Bathrooms: have grout cleaned or re-grouted, update plumbing and lighting fixtures if needed (this goes a long way).
Kitchen: Organize and clean cabinets inside and out (yes buyers will open your cabinets). Clean all major appliances including range hood, deodorize dishwasher, garbage disposal, washer and dryer too.
Closets: leave all closets ½ full. What tops a buyer's wish list?  More Storage! Give it to them.
Living Room: Depersonalize, this goes for the whole house.  Remove family photos, you want people to picture themselves in your home, not you.
Curb Appeal, create some. Hey if you can't them in the door none of your efforts will matter.  Keep it simple, neat and welcoming.  A few potted plants and freshly painted front door goes a long way.  Of course any peeling or chipping paint should be addressed as well.
The biggest bang for your buck, PAINT!!  Transforms and refreshes a room like nothing else.