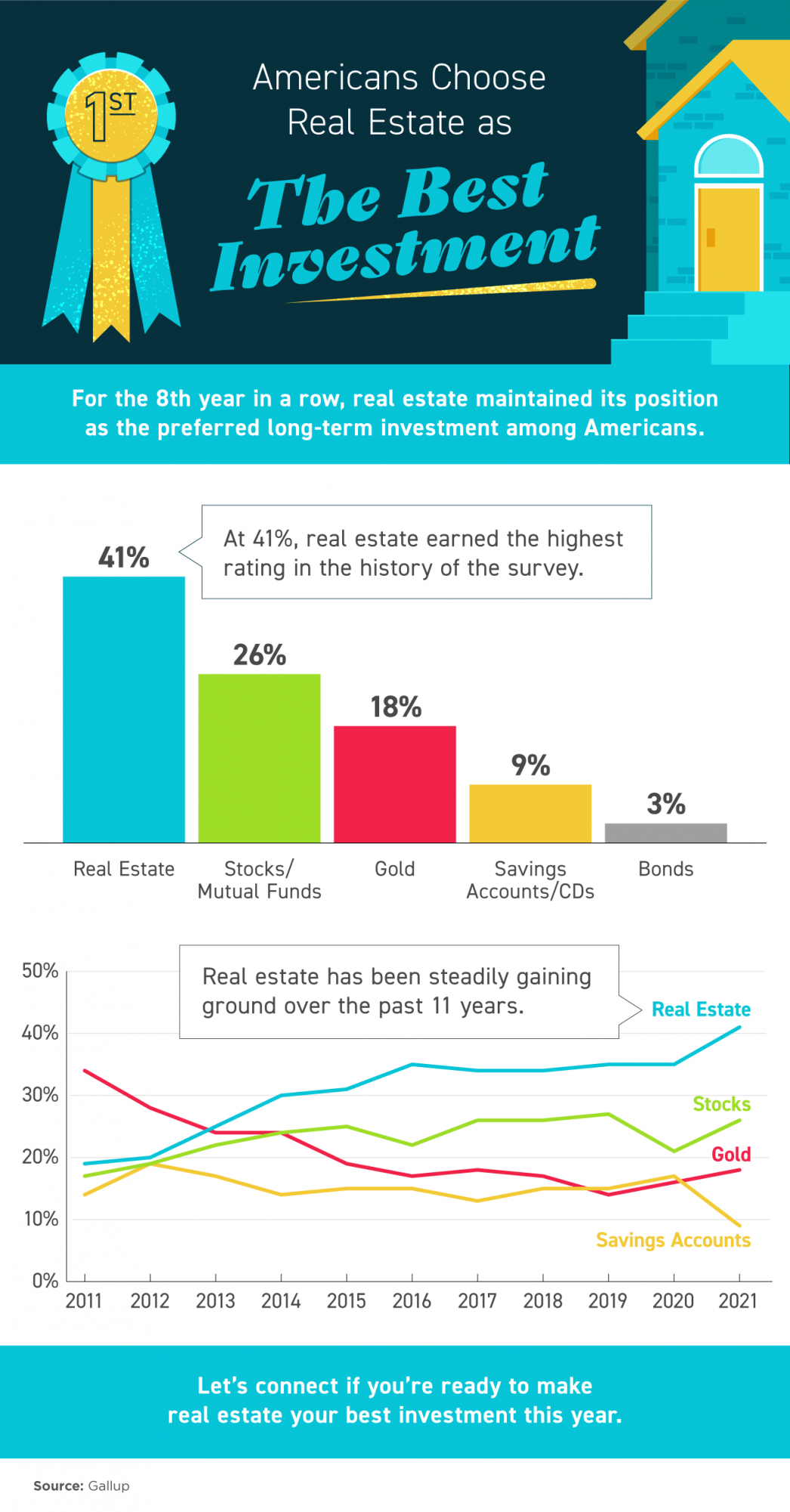 Some Highlights
For the eighth year in a row, real estate maintained its position as the preferred long-term investment among Americans.
Real estate has been gaining ground against stocks, gold, and savings accounts over the last 11 years and now stands at its highest rating in survey history.
Let's connect if you're ready to make real estate your best investment this year.
Contact one of Our Agents today!
See out Complete Inventory of Available Properties!
Maybe with the leverage you currently have, you can negotiate a deal that will allow you to make the move of your dreams.
What's your home's value?