Green Team Realty has announced its 3rd Quarter Sales Leaders. Jennifer DiCostanzo is the 3rd Quarter 2021 sales leader for Green Team New York Realty. Kim Lasalandra was in second place, followed by Nikki Grzegorzewski.  Keren Gonen is the 3rd Quarter Sales Leader for Green Team New Jersey Realty. Kristi Anderson was in second place, followed by Alison Miller.
Jennifer DiCostanzo and Keren Gonen are no strangers to achieving quarterly and yearly sales leader status.
Jennifer DiCostanzo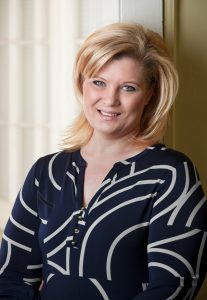 Jen has been the yearly sales leader every year since joining Green Team New York Realty in 2016. In addition, she became the first Green Team Agent to receive the MVP award. In fact, Jen has achieved MVP status 3 times to date. However, she surpassed even these achievements, with a sales volume for the 3rd Quarter with over 10 Million dollars Therefore, It's not surprising that Jen was among the top 1% of selling agents in Orange County for 2020.
"The ability to provide a targeted approach, with strategic planning and pricing in this pandemic-driven market, was essential. To best serve my clients, customizing a comprehensive and intuitive approach yields extraordinary results. While there have been many challenges due to the pandemic, being astute at providing solutions and transparency is a vital key factor, Facilitating a seamless transaction is part of what I love about this business."
Jen is a Sales Representative Specialist and Accredited Buyer's Representative. In addition, she has achieved Pricing Strategy Advisor and Seniors Real Estate Specialist designations. Further, Jen has been named a Real Estate All-Star by Hudson Valley Magazine for 2 consecutive years.
According to Geoff Green, President of Green Team Realty,