There was a lot to celebrate at the NJ Realtors Awards luncheon on March 4, 2020. New Jersey Realtors® Circle of Excellence® Sales Award® recognizes members who have demonstrated excellence in salesmanship. And, just as in years past, several members of Green Team New Jersey Realty were recognized.
GTNJR Award Recipients
Green Team New Jersey Realty's Circle of Excellence Award Recipients were all smiles as they accepted their awards.
Silver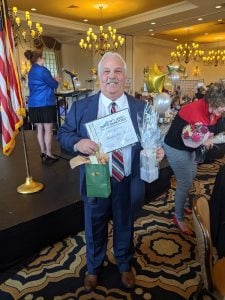 .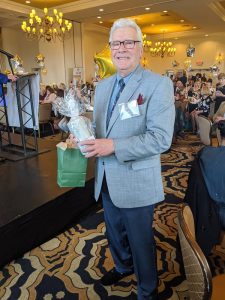 Charles Nagy and Theodore Van Laar received Silver Awards for $6.5 million and 20 units minimum. This is not Charlie and Ted's first time receiving Circle of Excellence Awards. Since 2014 they have been in the Circle of Excellence multiple times. And since the creation of Green Team New Jersey Realty, this is their 3rd consecutive year.
Bronze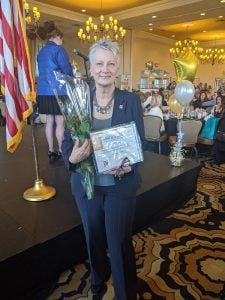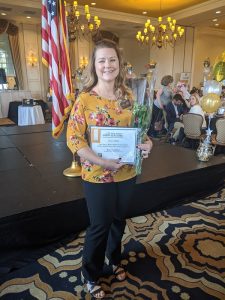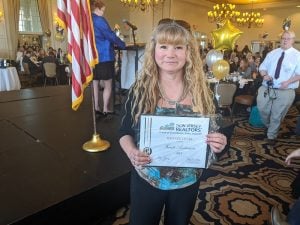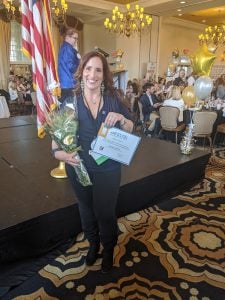 Further, receiving the Bronze Award for $2.5 million and 15 units minimum, were: Barbara Tesa, Kristi Anderson, Keren Gonen, Alison Miller, and Heidi Hyland. Unfortunately, Heidi was unable to attend the awards luncheon, but her co-workers/friends made sure that she received her award.
A History of Achievement
Most of these Sales Associates from Green Team New Jersey Realty have received Circle of Excellence Awards in the past.  In addition, this group of high achievers received additional awards at Green Team Realty's 2019 Awards Ceremony. Charles Nagy, Ted Van Laar and Karen Gonen received the President's Club Award. That was given for achieving a sales volume of $5 to $10 Million. And the team of Charlie and Ted was awarded Yearly Sales Leader. Alison Miller, Barbara Tesa, Heidi Hyland and Kristi Anderson received the Captain's Club Award, for $3 to $5 Million in sales volume. Ann Nussberger and Cathie Witte, also shown in the photo below, received Honorable Mention for sales of $1.5 to $3 Million. It's not surprising that Green Team New Jersey Realty is #1 in Vernon. And this is the result of both sales volume and units sold.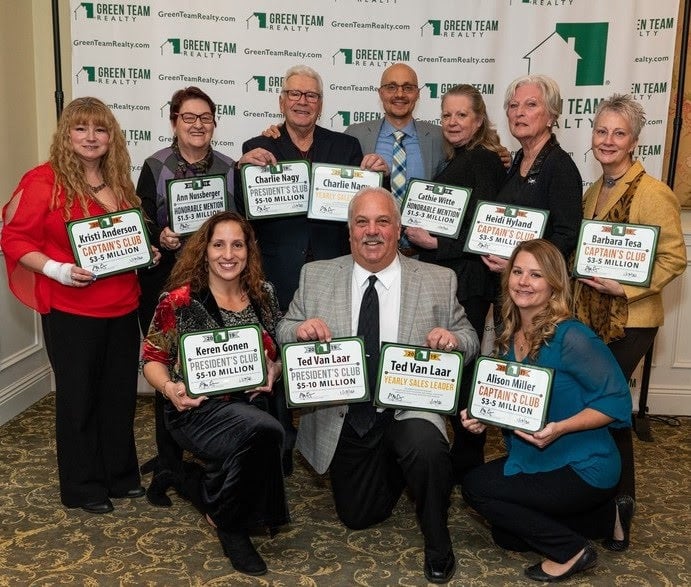 Pride at the Green Team New Jersey Realty Table
Geoff Green, President of Green Team Realty, and Amy Green, Vice President of Mortgage Lending, Guaranteed Rate, celebrated with the award recipients. And the pride they took in the Circle of Excellence award recipients was obvious. This was an occasion to celebrate achievement – and friendship. A true circle of excellence.