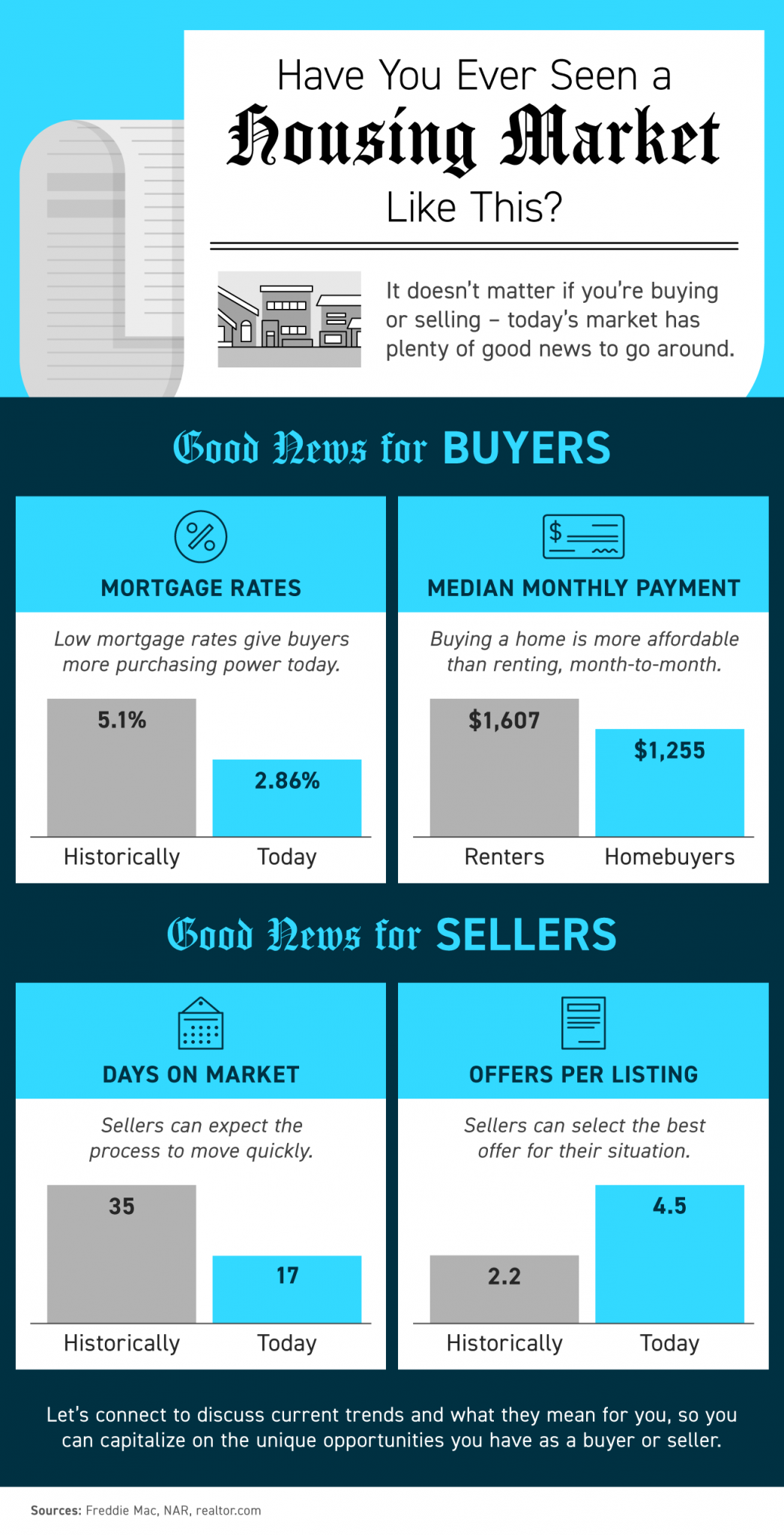 Some Highlights
Buyers can take advantage of today's mortgage rates to escape rising rents and keep monthly payments affordable. Sellers can reap the benefits of multiple offers and a fast sale.
If this sounds like good news to you, let's connect today so you can capitalize on the unique opportunity you have in today's market.
Maybe with the leverage you currently have, you can negotiate a deal that will allow you to make the move of your dreams.
What's your home's value?
Contact one of Our Agents today!