In 1986 Terry moved to Warwick with her husband, Roger, and son Sean. She worked for a well-established real estate firm for 10 years until she started her own company and served as co-owner and principal broker for 17 years.
When the firm's office and property were sold she joined the Green Team Home Selling System, a locally owned and operated full-service Real Estate Brokerage, as an associate broker.
While she continues to focus most of her energy on real estate, Terry has also managed to give back to her community over the years.
She served as Vice President and then President of the St. Anthony Community Hospital Auxiliary (SACHA) and was also a key committee member involved in organizing the St. Stephens- St. Edwards Educational Trust. Terry has also served as a member of the Winslow Therapeutic Center Annual Fundraiser Committee and the Winding through Warwick Holiday House Tour Committee for the Bon Secours Warwick Health Foundation.
Trustee St. Stephen-St. Edward 
Educational Trust  – 22nd Annual Trust Cocktail Party at the Landmark
Terry has a thorough and extensive knowledge of Orange County and particularly Warwick and the surrounding communities.
If you are thinking of relocating, think of Terry!
A Few of Terry's Testimonials:
Jackie Knight – Warwick, New York
Terry Gavan was the best agent I've ever worked with. She's a go-getter and works so hard to make the deal go through. She's was very knowledgeable in the process of purchasing our home. She is also a phone call away, always getting right back to me with any questions I had. I will no doubt use her again.
Tara & Greg Turcotte, Warwick, New York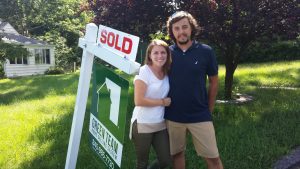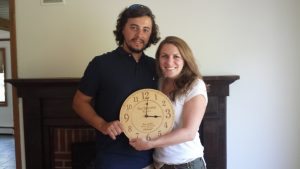 My husband and I recently bought a house through The Green Team and had Terry Gavan as our realtor. We were so impressed throughout the entire process. We cannot say enough about how professional, kind, patient, and understanding Terry was throughout this process. Terry explained everything to us in great detail and promptly addressed any questions and concerns we had with such warmth and sincerity. She truly made this process so easy for us, especially since we were first-time homebuyers We are so grateful and appreciate all Terry's hard work and dedication so much – it did not go unnoticed! Thank you, Terry, we could not happier!
Gerry & Merly Terry- Warwick, New York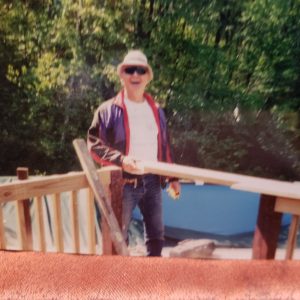 Over the past 30 years, I've had occasion to conduct business with just about every major real estate agent or broker in Warwick. One individual stands out and that is Terry Gavan. During all these years the Warwick real estate industry has changed. Companies, brokers, agents and appraisers all come and go. But Terry Gavan has become a "brand" in, and by herself.
Whether buying, selling, answering your inquiry, or following up on every single lead, Terry does it. She is a dynamic advocate for you and she doesn't offer excuses. She prefers results.
Kelli and Adam Monroe, New York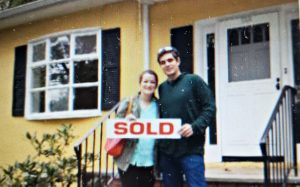 The entire process from start to finish was fantastic with Terry as our realtor. She was professional, dedicated and caring. As first time home buyers, we had a lot of questions which were all answered and explained to us in detail. Terry was very knowledgeable about the process and helped us every step of the way. Terry went above and beyond and we are truly grateful. We would highly recommend Terry to everyone!
John Barnett – Warwick, New York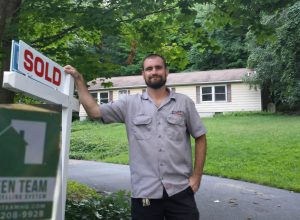 Terry Gavan is an amazing Realtor.  She not only knows all the ins and outs of every detail in finding a home that suits your needs but walked me through the entire process to closing..making everything so much easier.. Terry has an extensive knowledge of the entire area which is so helpful when you are relocating. Terry is the best and my "go to" person.   I would highly refer Terry to anyone with any real estate needs.
The Grinthals (formerly Florida NY)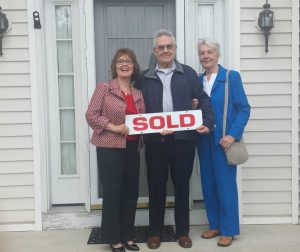 We were so happy and fortunate to have found Terry when we were thinking of selling.  She was so helpful, understanding and patient. We could not get out to handle a few details with the Town and other repairs needed but she took control and got it done without a hitch.
Gina and Jason –  Westtown, New York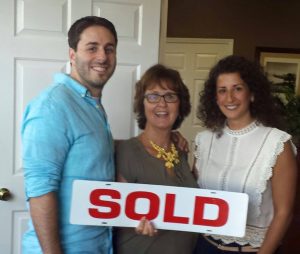 Terry Gavan is a sincere and patient agent who helped us find and secure our dream home. Her knowledge of the area and consistent responsiveness made us confident and at ease during the entire home buying process. We highly recommend Terry to any prospective home buyers.
Jonathan and Tina Black – Warwick, New York

We can't thank Terry enough for helping us through all of our trials and tribulations in finding a rental home and our home to purchase. We could not have done it without Terry.
Anthony and Connie Saritson – Warwick, NY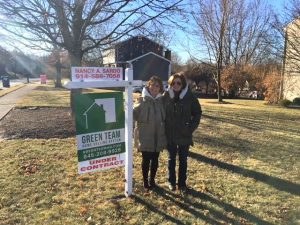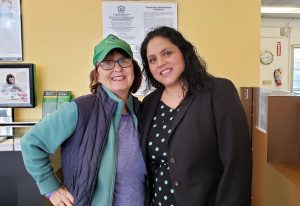 We can't Thank You enough for everything you did helping us finding our first home. From the moment we first contacted you, we were immediately impressed with your professional manner, experience, and knowledge. Most importantly, the sense of caring that you displayed in every interaction we had. We could not ask for better Real Estate Agent than Terry Gavan.. You were very diligent responding our questions as well as communicating anything that was relevant to the process of buying our home. We will never forget the day when you called us on the phone and let us know that our offer was accepted. It was definitely one of the best days of our lives. When we started looking for a property in the lovely town of Warwick about a year ago, we were looking for a house. We found a place that we can call "our sweet home" and it's all thanks to you! Now, we are eager to settle and start a new journal in our lives where many memories will be cheered for a life time. We wish you continue success doing what you know best. Your expertise, knowledge and patience will never be unnoticed. We will highly recommend you to our friends and family. God Bless You always! 
Terri and Mike McGill – Warwick, NY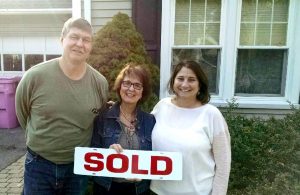 I have know Terry for over 18 years.  She sold me my first home in Warwick.  She was amazing then and was just as amazing when we sold that same house last February.  She was always available to me for anything I needed.  I recommend her to anyone considering buying or selling in this area. 
The Connor and Cortese Family – Warwick, NY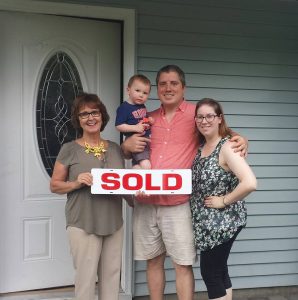 Terry Gavan made buying our first home an incredible experience! She was so determined to find us the perfect home that it made the home buying experience so very enjoyable.
We were so happy with Terry and the Green Team that our extended family used Terry to help them find a rental in town. When you work with Terry Gavan and the Green Team, you are working with family!

Pat & Mike Walsh – Warwick, NY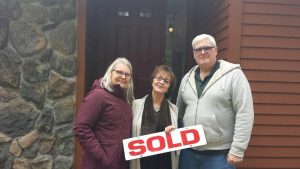 We worked with Terry 20 years ago in searching for our home and we knew Terry was to be the one to help us again when we decided to sell and downsize. She kept things moving.  Her communication skills helped to keep the process going in a timely and comforting manner..We were never worried because we knew Terry had things under control. Her efficiency, clarity and knowledge of the process and her years of  experience cannot be compared.
Bill & Patty Sack – Fort Montgomery, NY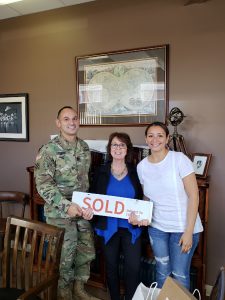 Terry is the real deal.  Her hard work and dedication to our search made us feel like we were her only clients.  She bent over backwards to help us from the first home search to signing for our keys.  We had a very tight move timeline as I am military and she was able to get things accomplished seamlessly.  If you want some one who cares and is willing to take that extra step look no further.
Sara Cytrynowicz – Warwick, NY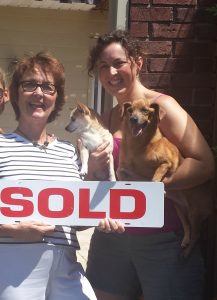 I have had the pleasure of working with Terry as my Realtor in two separate transactions, and she was fabulous in both. I was unable to be present for my most recent closing, so Terry was my eyes, ears, hands, and legs during the entire process. And even with three hours time difference, she was prompt in responding to my many questions and concerns. She has extensive real estate experience with the added benefit of being patient, kind, reliable and having a great sense of humor. Thank you Terry for being there when I couldn't be and for all your assistance and support.
Andrew and Nydia – Monroe, NY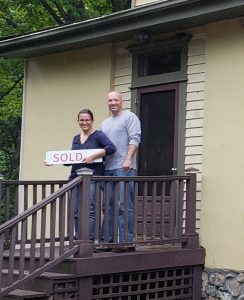 We cannot thank Terry enough for all she did to help us purchase the home of our dreams.  There were many hurdles and stress-filled moments involved in this transaction and Terry helped make everything run smoothly and as anxiety-free as possible.
Joon and Nan – Middletown, NY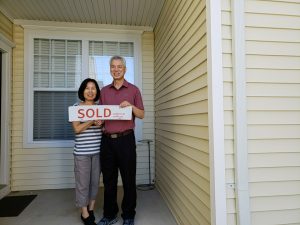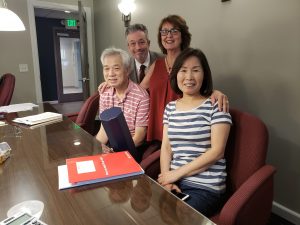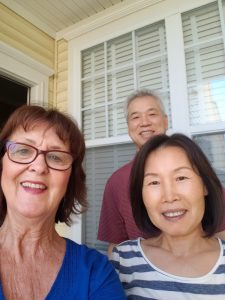 We were extremely impressed with Terry and her hard work and effort throughout the entire processing of my home selling. she had never tired of answering questions, and was always available to help in every way and address our concerns . We could not be more pleased with the work Terry had done as our agent.  We sold our home and purchased another with Terry. We highly recommend Terry and The Green Team.
Xharo Family – Chester, NY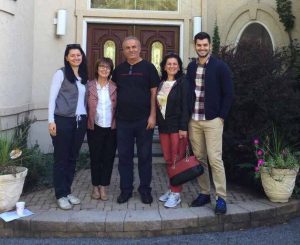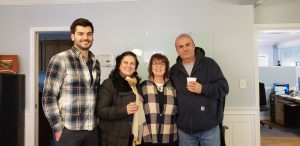 Terry is Best Real Estate Broker , Terry never ever said : I am not able to work right now . She always when ever you go whatever you like to see the houses , she doesn't say no , if you ask her , to see houses , even the holidays weekends day , Terry nonstop working for you , she is there for 15 minutes right away; ; She is Beautiful person inside and outside , Terry building great relationships with people , her communication with people she's been like best friends forever , She is Terry , always she is on her duty , God bless you Terry and your family