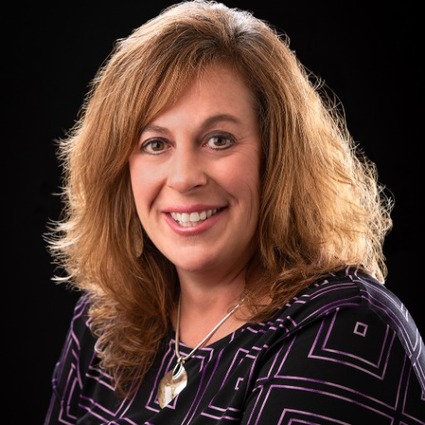 Tiffany Megna
Real Estate Salesperson
There is only one Tiffany Megna
Tiffany Megna lives by a simple rule. "Make today so awesome that yesterday is jealous," and she does! She has built upon her life experiences and incorporated them into her real estate business. Tiffany grew up in Rockland County, NY. She and her husband made the decision to move to Warwick over 15 years ago. Their three children have all gone through the Warwick school system. Tiffany and family have been active in the community, and her familiarity with Warwick and surrounding areas enables her to share that knowledge with her clients. More about Tiffany… Tiffany has a Masters Degree in Education and still has a passion for teaching, First Time Homebuyers are special to her because she gets to teach them throughout the whole home buying process. Wanting to be home to raise her children didn't stop her from being involved in the community. She has been a Board Member of the PTA, on the Budget Committee, involved in Girl Scouts, and has coached various sports throughout her children's growing-up years. She is currently a volunteer at Team Up for Hope, Inc., a local non-profit organization that seeks to address the impact of mental illness, substance abuse, and suicide in our communities by raising funds and awareness for local non-profit organizations at the forefront of these crises.

Her skills from all those yesterdays are evident today. She puts herself in her clients' shoes, always sensitive to their needs. Just as no two students are the same, no two buyers or sellers are the same. Therefore, Tiffany knows the importance of not only being a good listener, but also a good learner. In addition, she understands the importance of excellent client service. And this is something she provides to her real estate clients.

She is energetic, always lives up to her word, and believes in being a team player. Tiffany also believes in doing what it takes to get the job done. Her honesty and follow up are what sets her apart and she truly believes honesty is the best policy.
Walking the walk, talking the talk One of the things it has taken for Tiffany to get the job done is a move from her prior company to the Green Team. She has found that the energy, teamwork, training, support and focus on exceptional client service at the Green Team matches her philosophy and work ethic. Also, the Green Team's support of the community and local charities echoes the values she believes in. And just as Tiffany has found a new home with the Green Team that makes yesterday jealous, she looks forward to helping her clients buy or sell their home, to make their todays awesome!
Team up with Tiffany by Visiting her Site HERE!