Home Buyers News and Advice
In today's housing market, many are beginning to wonder if we're returning to the riskier lending habits and borrowing options that led to the housing crash 15 years ago. Let's ease those concerns. Several times a year, the Mortgage Bankers Association (MBA) releases...
read more
Home Sellers News and Advice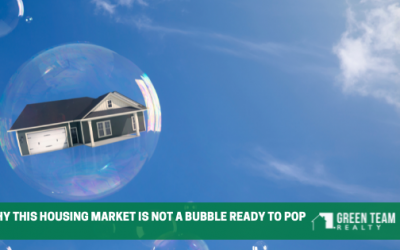 Homeownership has become a major element in achieving the American Dream. A recent report from the National Association of Realtors (NAR) finds that over 86% of buyers agree homeownership is still the American Dream. Prior to the 1950s, less than half of the...
read more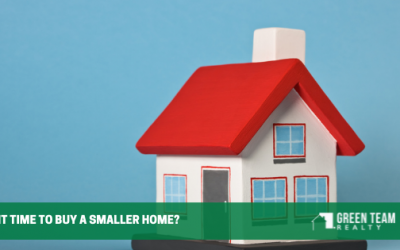 Life events can have a major impact on what you need from your home, and retirement is one of the biggest changes many of us face. This period of your life can mean doing more of the things you enjoy, like traveling, visiting with loved ones, or taking on new hobbies....
read more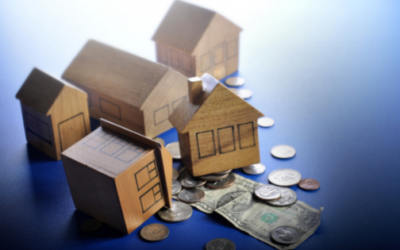 Some Highlights It's important to understand history proves an economic slowdown does not equal a housing crisis. In 4 of the last 6 recessions, home prices actually appreciated. Home prices only fell twice – minimally in the early 90s and then by nearly 20% during...
read more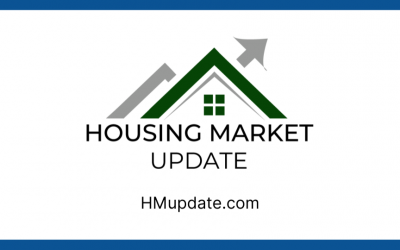 Geoff Green, the moderator of the monthly Housing Market webinar, is a real estate expert and entrepreneur.  And, he is joined for the May 2022 Housing Market Update by Keren Gonen, Green Team New Jersey Realty; Vikki Garby, Green Team New York Realty; Chad Barris,...
read more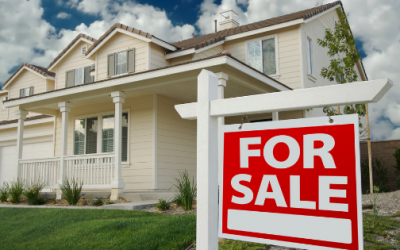 If you're thinking of buying or selling a home, chances are you're focusing on the many extraordinary ways it'll change your life. But do you know it has a large impact on your community too? To measure that impact, the National Association of Realtors (NAR) releases...
read more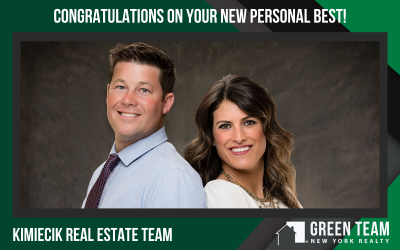 Congratulations to Chis and Megan Kimiecik for reaching not 1 but 2 new personal bests! Teamwork makes the dream work and Chris and Megan are reaching impressive new milestones in 2022. In March alone this amazing team brought in a whopping $1,877,500 in sales volume....
read more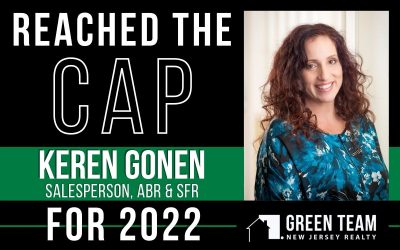 Congratulations From Geoffrey Green, President Of Green Team Realty, to Keren Gonen for reaching the commission cap for Company Dollar Contribution in 2022! "Keren Gonen is off to another fast start here in 2022 as she has reached the cap in short order.  This of...
read more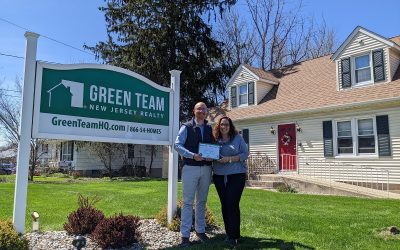 Quarterly Sales Leader... Again! Green Team New Jersey Realty has announced that Keren Gonen is its Q1 2022 Sales Leader. Keren is no stranger to this achievement. This is the 8th consecutive quarter that Keren has been Sales Leader. Geoff Green, President of Green...
read more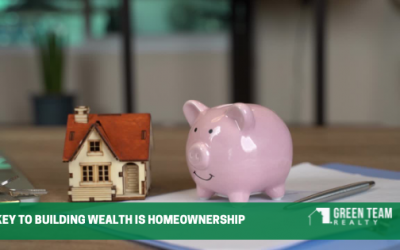 The link between financial security and homeownership is especially important today as inflation rises.  But many people may not realize just how much owning a home contributes to your overall net worth. As Leslie Rouda Smith, President of the National Association of...
read more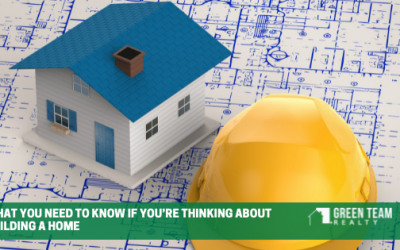 If you're ready to move up, you may be trying to decide whether you want to buy a home that's already on the market or build a new one. And since the supply of homes available for sale today is low, you're willing to consider either avenue. While home builders are...
read more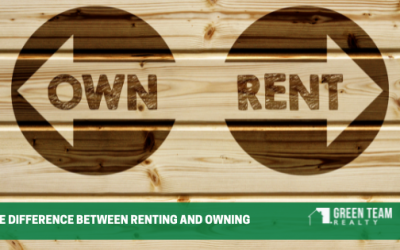 Some Highlights If you're deciding whether to rent or buy, consider the many financial benefits that come with owning a home. As a renter, you build your landlord's wealth and face rising costs. As a homeowner, you build your own net worth and can lock in your monthly...
read more