Area Highlights
A quick view of the most influential metrics in Village of Florida.
Discover the Village of Florida, New York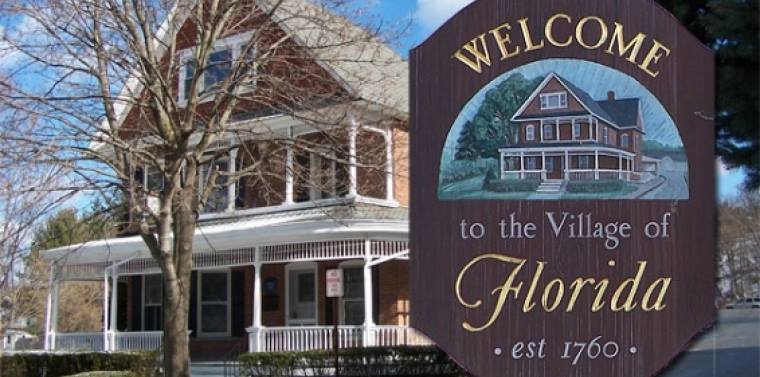 Florida has that charming, quintessential small town feel. Located in the Town of Warwick, this quaint Village is part of the Black Dirt Region. Florida began as a farming community when settled by immigrants in the early 1700's. It was soon discovered that the rich, black soil was perfect for growing onions, which are still the main crop of the region.
Stroll down Main Street and find an assortment of restaurants, stores and businesses. For those who like craft beer, check out Glenmere Brewing Company, and make sure you check out their website for their events. Some businesses are new, and some have been there for a long time. For example, Werner's Ace Hardware has been family-owned for over 100 years and is a staple of the community. The local farmers market is open on Tuesdays from mid-June to the end of October. And it's truly local, with all produce coming from Florida's black dirt farms and Chester Agricultural Center. Further, like most small towns, there is a sense of community. Every year, on the second Sunday in August, it's Family Fun Fest Day! With a 5K race, free rides and local vendors and craftspeople, this is a day for everyone to enjoy.
Village Notables
Florida is the birthplace of Elijah Churchill who received the first purple heart in 1783 form General George Washington. In addition, William Henry Seward, who became Governor of New York, Secretary of state for Presidents Lincoln and Johnson and was also responsible for Seward's Folly (now known as Alaska) was also born here. And in more modern times, Florida is the home of Jimmy Sturr, whose recordings have won 18 out of 24 Grammy Awards for Best Polka Album!
Florida Union Free School District consists of Golden Hill Elementary and S.S. Seward Institute. The Florida Public Library offers programs for children and adults alike. Florida is located between the Villages of Warwick and Goshen and is just minutes away from both. It's also close to Middletown. And it's just 60 miles from New York City!
Properties in Village of Florida
View our selection of available properties in the Village of Florida.
Inside Village of Florida
Check out the latest demographic information available for Village of Florida.
Overall Cost
VS National AVG
Housing Cost
VS National AVG
Entertainment Cost
VS National AVG
Utilities Cost
VS NAtional AVG
Crime Rate
VS National AVG
Village of Florida Schools
Learn more about schools near Village of Florida complete with ratings and contact information.
The Best in Village of Florida
Browse through the top rated businesses in the most popular categories Village of Florida has to offer.
Dine
Drink
Shop
Perk
Sweat
Groom
Wag