The November 2021 Housing Market Update was held on November 16 at 12 p.m. Geoff Green, President of Green Team Realty and co-founder and CEO of NuOp, hosts the monthly market updates. If you missed the live Zoom and Facebook event or would like to watch it again, it's available below.
It's not depreciation. It's deceleration
Housing market prices are not declining or depreciating, The rate at which they're increasing is just slowing down.
Home Sales forecast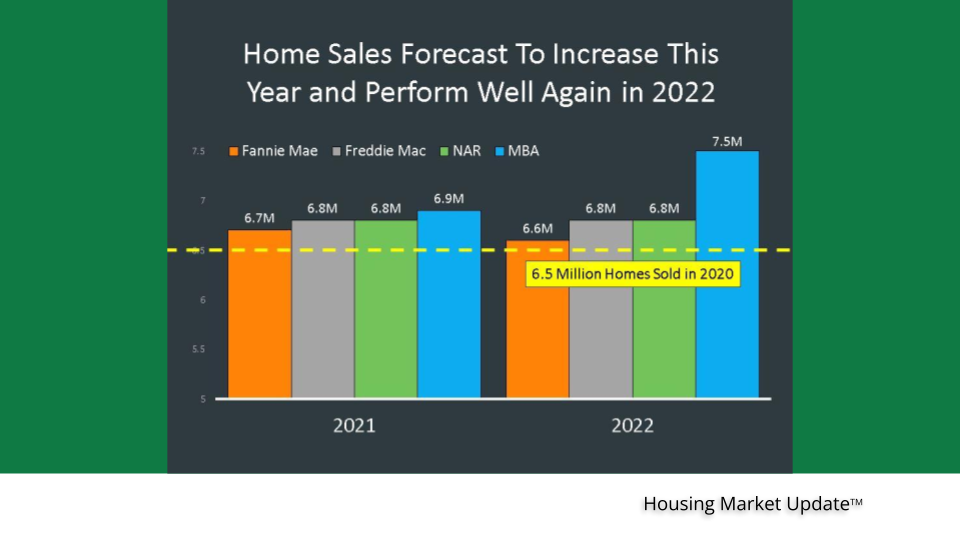 Rising Inflation
The impact on the housing market is very simple. According to Green, at the end of the day, it's all about monthly cash flow.  People know how much they make each month and how much they can afford to pay for their mortgage. The more things cost, the less money is available for a mortgage payment.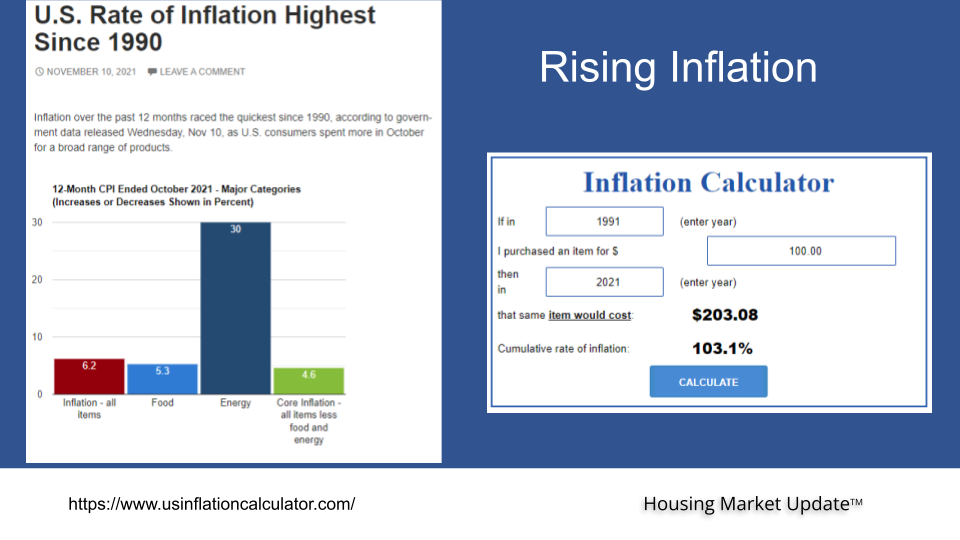 What are the national stats telling us?
Existing home sales have come down a little from last year. However, they are still very strong compared to the market pre-Pandemic. Average sales price is still up, above 2017 – 2020 prices. Furthermore, the months supply of inventory is starting to come up a little.
Meet the panel
Panelists for the November 2021 Housing Market Update are Keren Gonen, Green Team New Jersey Realty, Vikki Garby, Green Team New York Realty, and Gian Russo, Northpointe Bank Branch Manager.
The market is softening, according to Keren's experience. Accordingly, buyers are having more options.  Furthermore, she is seeing overpriced homes no longer selling as they did 6-months ago. Keren's advice to those thinking about selling? Do it now!
Vikki agrees that we have reached a point where sellers can no longer just slap on a high price and have buyers in a bidding war. Buyers are not throwing crazy offers in desperation to buy a home  Furthermore, some appraisals seem to be pushing back against the pricing.
Rental prices have shot up even more than sales prices. Geoff talked about the importance of owning real estate as a hedge against inflation. Real estate increases in value. Gian explained the process of mortgage origination and how an increase in rates impacts monthly payments. Gian's advice to buyers is to make sure you stay with a one-on-one lender as well as a one-on-one real estate agent. The market and its changes are complex and buyers will benefit from working with local real estate and mortgage professionals.
For the complete webinar, including the panel discussion, click here: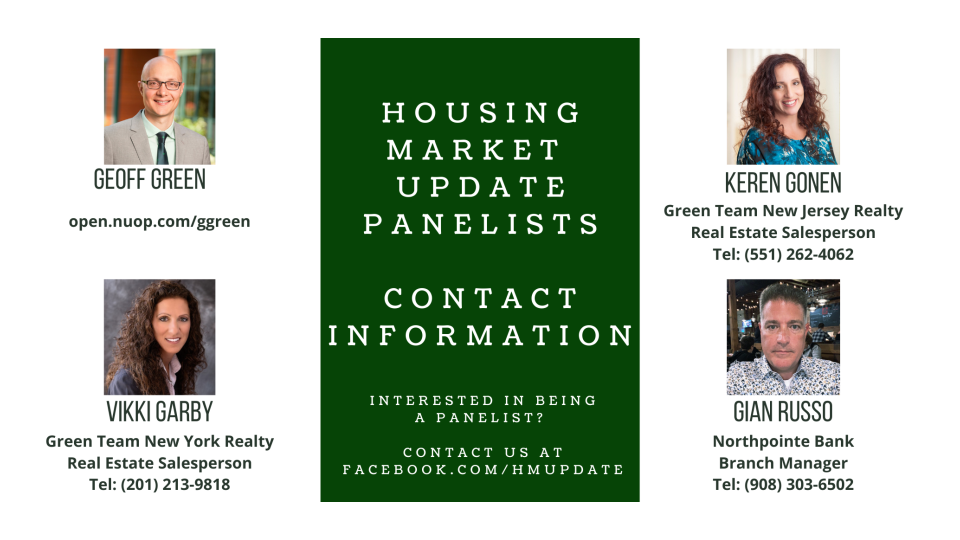 "Housekeeping" Details