Note
Things are happening rapidly. Just three days after the March 2020 Housing Market Update on the 17th, everything changed. On March 20 Governor Cuomo issued the New York State on PAUSE Executive Order. One day later, Governor Murphy announced a Statewide Stay at Home Order for New Jersey.  And even though our physical offices are closed, Green Team Realty sales associates and support staff are all working remotely.
March 2020 Housing Market Update
Geoff Green, President of Green Team Realty, welcomed everyone to the webinar. He began by discussing last month's Housing Market Update. One month ago on the February 2020 HMU,  things were looking great. The stock market was nearing all-time highs. One month later the coronavirus had set in. Now everything is different. 
We are in historical times now. And the panel will try to break it apart and make some sense of what's happening. The panel includes a mortgage expert and financial expert, in addition to sales associates from Green Team New Jersey Realty and Green Team New York Realty.
Silver Linings
Mortgage rates are extremely low and there are lots of good programs that help people buy a home. Looking at rates from 2016 to today, they are now historically low. Things are fluid now. The Central Bank is in flux, determining 10 year treasure rate. There is a correlation between the treasury rates and 30 year mortgage rates, but they are not one and the same. Laura Moritz, the panel's mortgage professional, reiterated that. The treasury rates that you hear about on the news do not translate to mortgage rates. Reach out to your mortgage professional to find out what the rates are for your current financial situation.
Some Other Positives
According to ShowingTime, at the start of the year there was a 20.2% increase in showings. 2020 was off to a great start. Geoff sees this as a positive. After we get through this tough period of time these numbers should bode well.
A Mixed Bag
Crude prices present a mixed bag. We are experiencing the single largest decline in the history of crude oil prices. This is due to an oil-price clash between Saudi Arabia and Russia. On the positive side, we're potentially paying less at the pump and to heat our homes. On the negative side, those companies involved in the oil industry stand a chance of going out of business, defaulting and impacting banks that financed their operations. Without banks lending money, the housing market cannot move forward. 
The Coronavirus and the Real Estate Market
The CDC and the White House, during their press briefing, seemed to indicate that this would not be over anytime soon. A lot of school districts, local business leaders, politicians may be saying "For the next few weeks this is going to happen."  However, Geoff's sense from the briefing was that this halt of movement will actually be prolonged until this virus is truly contained.
Therefore, we need to find ways to operate responsibly and respectfully, to keep the housing market in check and not experience a complete crash.
Impact on Stock Market
Just a month ago the Dow Industrial Average was wavering between an incredible 29,000 and 30,000. The take-away at that time was that 2020 was going to be a great year, as long as there wasn't a major global crisis. During the February Housing Market Update, Geoff mentioned that he thought the coronavirus might become that global crisis. Within a few days of that the virus began to quickly spread globally. The day before the March 2020 Housing Market Update, the Dow dropped 3,000, its worst day since 1987. And now, the global economy is at a standstill.
A Commercial Real Estate Bubble?
One thing that not many people are talking about yet is the Commercial Real Estate Bubble. Carl Icahn, a billionaire investor, is betting on the commercial real estate market being in a bubble and about to crumble. That is a big deal as banks are heavily involved in commercial real estate and lending. This is a situation we'll be keeping an eye on.
Local Housing Market Stats
Orange County
Units sold was lower than preceding years for the month of February, while it had been higher during January. That kind of fluctuation is not uncommon and when averaged out, it's right in the mix. Sales prices came out way ahead of previous years, much the result of low inventory. Ask to sold ratio is still at a very high percentage. That means sellers on average are only negotiating 3% off their last asking price. Days on market has gone up a little, which generally means a slowing of the market. At this pre-coronavirus stage, there were some indications that the market was slowing a little.
Sussex County
Units sold in Sussex County were a mixed bag. Not quite as high as 2018, but a little higher than 2019. Average price is up, and ask to sold ratio is at 97%, As in Orange County, days on market is going up, again indicating a slowing in the market.
As Real Estate Professionals, what can we do during this crisis?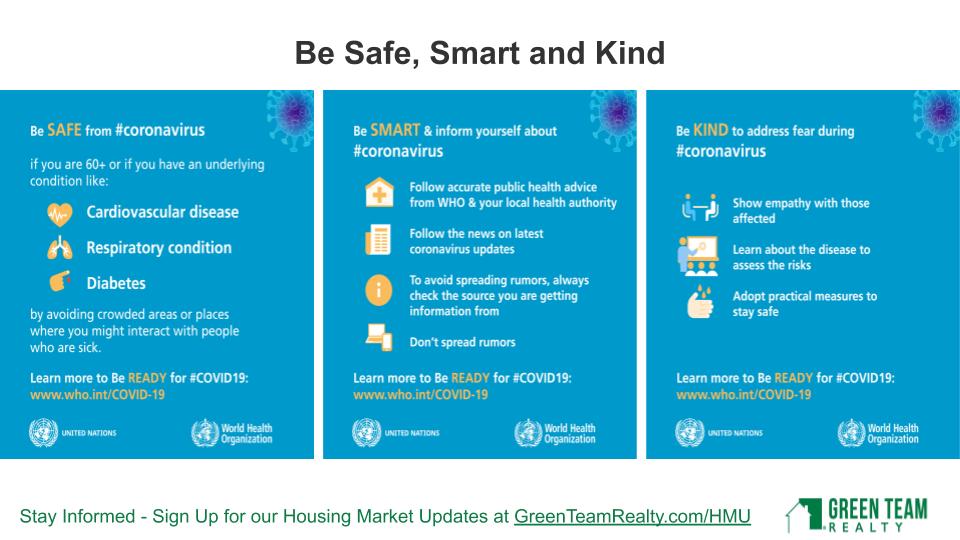 Whether you're a home owner, potential buyer or realtor, we all need to take this seriously. Geoff mentioned that one of the doctors on the coronavirus news briefing on March 16 said that this is all about the Greatest Generation. Many of the people who are dying from the coronavirus are from the World War II generation. And we owe it to them to try to safeguard their health. We have to make sure we're doing the right thing.
We have to make sure we're watching the WHO and CDC guidelines and operating within those confines. Some countries are shutting down, others are not. Geoff's take away is no more group meetings. If you are having symptoms, then you and your household must self-quarantine.  If you're a real estate agent and you have symptoms, take it seriously. Do not show homes, do not pretend you're asymptomatic.
For those sales agents who do not have symptoms and have not been exposed to the virus, Geoff recommended the following. Tell sellers who might be concerned about buyers coming into their homes that we will do personal showings and greet the potential buyer and buyer's agent at the door. Make judgment call if you think they might be ill. Walk them through the home, opening doors, closets, etc., then wipe them down before leaving. 
Video tours provide a good alternative, if necessary.  Buyers are never physically in the property. The sales associate, with boots on the ground, walks them through, using video conferencing. 
Before opening the discussion up to the panel, Geoff had one more thing to say… WE WILL PREVAIL!
Housekeeping items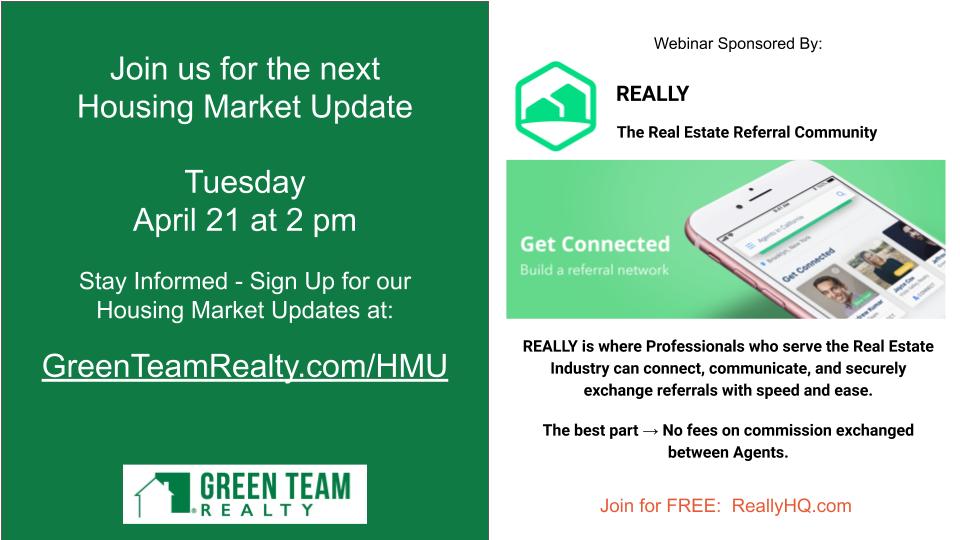 Meet our Panel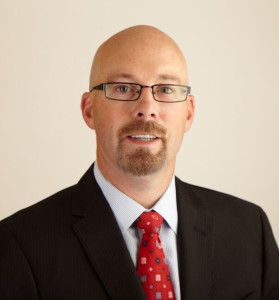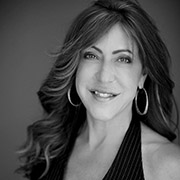 From left to right, Laura Moritz, Clasic Mortgage; Ken Ford, Warwick Valley Financial Advisors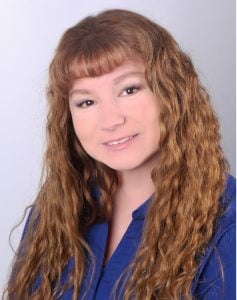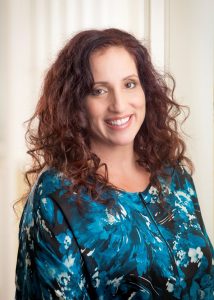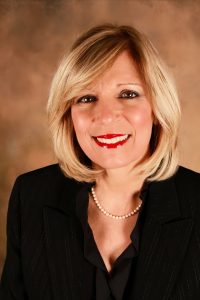 From left to right, Kristi Anderson, Green Team New Jersey Realty, Keren Gonen, Green Team New Jersey Realty,  Angela Murphy, Green Team New York Realty
Discussion
Looking for "boots on the ground," Geoff first asked the sales associates what was happening with ShowingTime. Were people continuing to want to see homes, were they cancelling?  Kristi stated that she was still getting lots of showings on her properties. Personally she showed 8 different prospects homes over the weekend. It's very busy still at this point. Keren had two cancellations over the weekend, then got calls from a brand new client she showed homes to. And just the day before she showed one client eight properties. Angela agreed that not only are people viewing homes, they're purchasing homes. Six out of ten homes she had showed to buyers had accepted offers within a week.  Kristi added that she had two properties go to contract this day.
Geoff stated it's interesting that the housing market in total – sales, exchange of real property, renovations, maintenance, etc. roughly equates to almost 20% to 25% of national GDP. It is a major force, economically speaking. His hope is that the housing market will stay relatively healthy during all this. If we do go into recession, it may not be that deep and that bad. He asked Ken for his opinion on this.
Are we heading towards a recession?
Ken first talked about the history of recessions. He said this is the longest period that the US has gone without a recession. The last was 2008/2009, the period of the great financial crisis. And we've never gone a decade without one. Going back 150 years of data, we've had one or two recessions each decade. Recessions can be healthy, weeding out the excesses of economic expansion.  Our economic expansion has been built on more debt, more credit, low interest rates and the Federal Reserve pumping money into the economy. The saying goes, the bigger the boom, the bigger the bust. And the last ten years have been the biggest boom he's ever seen.
If liquidity and the financial markets seize up like they did in 2008, then we are going to have a recession. The Fed dropped the interest rate to 0%, providing lots of liquidity. They're trying not to repeat 2008, but Ken is not sure they'll be able to do it. We don't have any stimulus that can jump start the economy. Plus we have a trillion dollar deficit, so where do we go from there? If we start losing confidence in the market, there will be a problem. Greed and fear often drive decisions. However, he said if you know how to value assets and have the capital there will be some great investment opportunities going forward. And Ken does believe that we're headed for a recession, with everything shutting down, people working from home, unable to go to stores, restaurants, etc.. It's just a question of how bad the recession will be.
From the lender's perspective
Geoff asked Laura for her thoughts. She reiterated what Geoff had said. We've survived bad times before. And, unlike the big cities, a lot of people are looking to move to less densely populated areas. Our proximity and distance from major cities are important factors. From a lender's perspective, she had four accepted offers the day before. She does see buyers putting offers in, and she had three closings this week. On the other hand, she does see evidence of the banks tightening up. Putting down 3% or 0% may not be feasible. Property values may be depreciating in the short term, larger down payments may be required. People still need a roof over their heads, so it's different than the commercial market that Geoff described before.
Laura said that she's been inundated with calls from people wanting to refinance they're mortgages. She closed ten last month. However, right now banks do not want to refinance mortgages and are pricing them accordingly. They don't want to compromise their portfolios. If you want to refinance, you may have to hold on. Geoff said that one of the strengths, compared to 2008, is the level of equity in homes, in general. A lot of households don't have a mortgage, and a lot have a pretty low loan to value ratio. He hopes that the housing market, which caused the 2008 financial collapse, is now carrying the U.S. economy. We've been in a boom compared to the rest of the world.
Can a strong housing market make a recession not hurt as much as last one?
Geoff asked if it's fair to say that the U.S. housing market might actually make this recession not hurt as much as the last time?
Ken replied that he was looking at something that was the best indicator of valuation of residential housing. The Case-Shiller Index shows that with real estate in Warwick, you can't buy the same house in Greenwich, CT. You can't buy the same square footage, etc. The denominator is the income of the town you live in; the value of real estate divided by the average income. It is higher than 2007/2008. We have a higher valuation than what they deemed to be a housing bubble.
Geoff believes low mortgage rates and low inventory, providing supply and demand, has driven real estate value up. He believes there is still so much demand, without the supply. Ken said if we wind up with inflation, mortgage rates will go up. Income inequality is a major problem. Interest rates drive the pricing power of all assets.
Impact of the job market
Geoff said it will all boil down to people having jobs and having confidence to buy a home. The job market is another interesting discussion. The number of layoffs that might occur during this halting of movement will be of interest.  He hopes that companies will hang on to cash flow to keep their employees on. He said that is what they're doing at Green Team. Everyone is working remotely, and they haven't dialed back on staff. They're trying to do more with what they have and hope other businesses do the same.
Ken said it all comes back to the stock market. The biggest cost of any corporation is the employees. If stock plummets and earnings go down, the CEO or CFO of major corporations will normally cut employees. Decision makers start laying people off when revenue and earnings go down. As financial planner he tells people to have emergency savings, just in case they are laid off from their jobs.
Wrapping it up
Geoff thanked everyone for their participation. The take-away is, if you're a seller worried about putting your home on the market because of what is going on, for market reasons get your home on the market now. The market is still very robust, as Kristi, Keren and Angela had stated. We don't know what the future holds, so why wait? If you're concerned for health reasons, that is understandable. There might be ways around that, as well. He suggested talking to a Green Team realtor, such as Kristi Anderson, Keren Gonen or Angela Murphy. Regardless, this is what realtors do… find ways to make it happen.  For buyers, there may be some unique opportunities.
We have no choice but to keep going. Keren added that she listed a house on Saturday and the next day had three full-priced offers. Good houses are selling. Have trust that we can get this done for you.
Laura added, with everyone staying together, being with their families, they'll re-evaluate priorities. And what is the heart of the family? Their home. Extended families may blend, people will find comfort in their homes. She feels in that regard, this will be good in our market.