Geoff Green, President of Green Team Realty, welcomed everyone to the first Housing Market Update of 2021. Held on January 19 at 12 p.m., the webinar examined the housing market on both national and local levels.
If you missed the webinar or would like to view it again, it is available here.
Meet the Panel
Geoff was joined by Jennifer DiCostanzo and Tiffany Megna of Green Team New York Realty. Keren Gonen and Kristi Anderson of Green Team New Jersey Realty shared their knowledge of the Sussex County, NJ market.  Finally, Kenneth Aulicino, Senior Loan Officer at Family First Funding LLC shared his expertise.
Where we were and where we are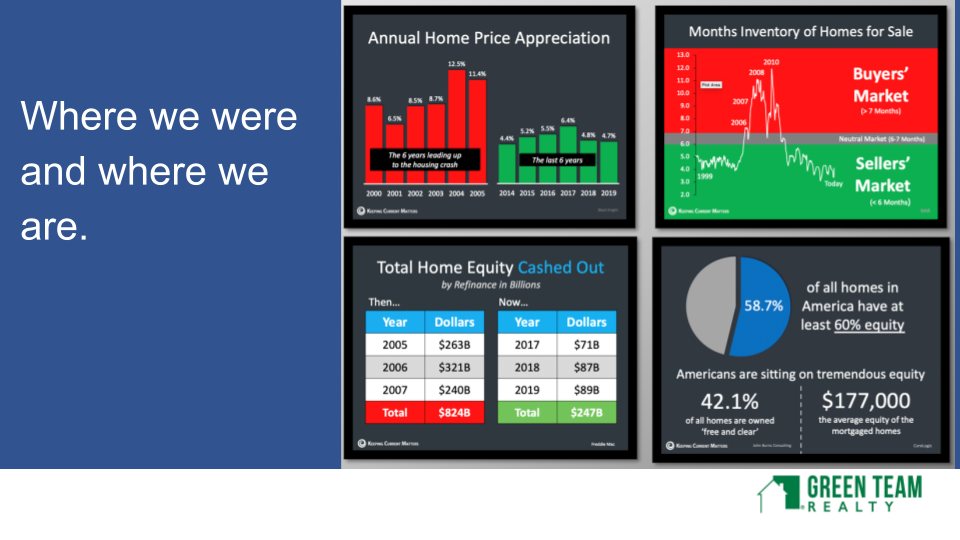 The above image shows the contrast between the years leading up to the housing market crash of the Great Recession, compared to the past 6 years. Geoff pointed out that, even though we are in a recession, it doesn't necessarily mean that home prices will come down. In fact, in four out of six recessions, home prices actually increased. That is true for 2020. Furthermore, it is anticipated that home prices will continue to rise.
In fact, the impact of Covid-19 has impacted the real estate market in many ways. According to David Mele, President at Homes.com
"The surge in the work-from-home population has rewritten the playbook for many homebuying and rental decisions, from when and where to relocate, to what people are looking for in their next residence…"
A survey by Redfin shows that 34% of homebuyers have already moved to a different city or area since the pandemic began. Furthermore, another 33% would consider moving if given the opportunity to work remotely on a permanent basis.
Unemployment, interest rates, and more
Discussion ensued on unemployment projections and how long it might take for unemployment rates to return to near pre-crisis level. Job loss and its impact on renters may make it difficult for them to become future homeowners.
Housing Market Stats – National and Local
National existing home sales have increased, accompanied by a major increase in home price and major decrease in supply of inventory. These trends reflect what is happening on the local level, too.
"Housekeeping" Items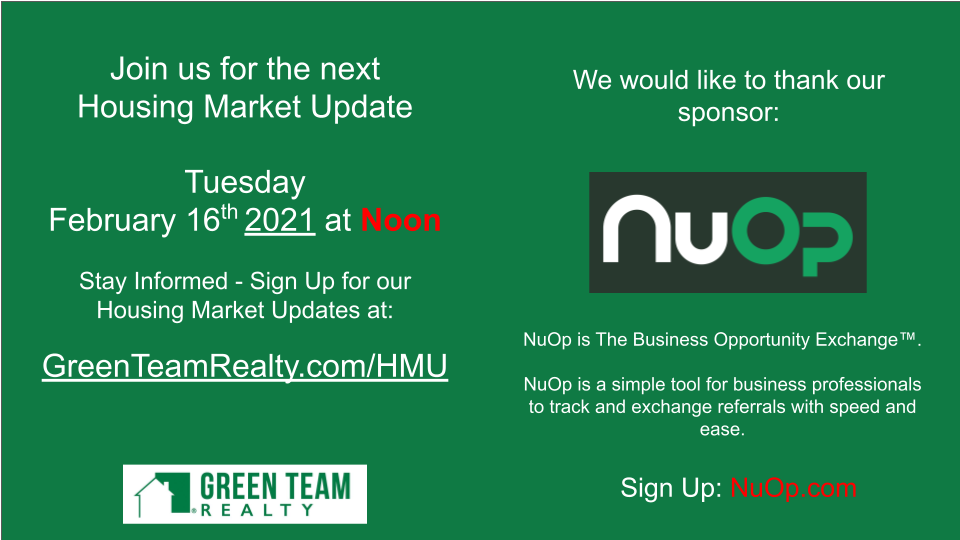 Contact our Panelists
The panelists discussed the impact of the pandemic on the local Orange and Sussex County real estate markets. Covid-19 and the necessity of (and possibility for) many people to work from home has changed priorities, needs, and wants of many perspective home buyers, particularly those from New York City. To view the panel discussion, click here.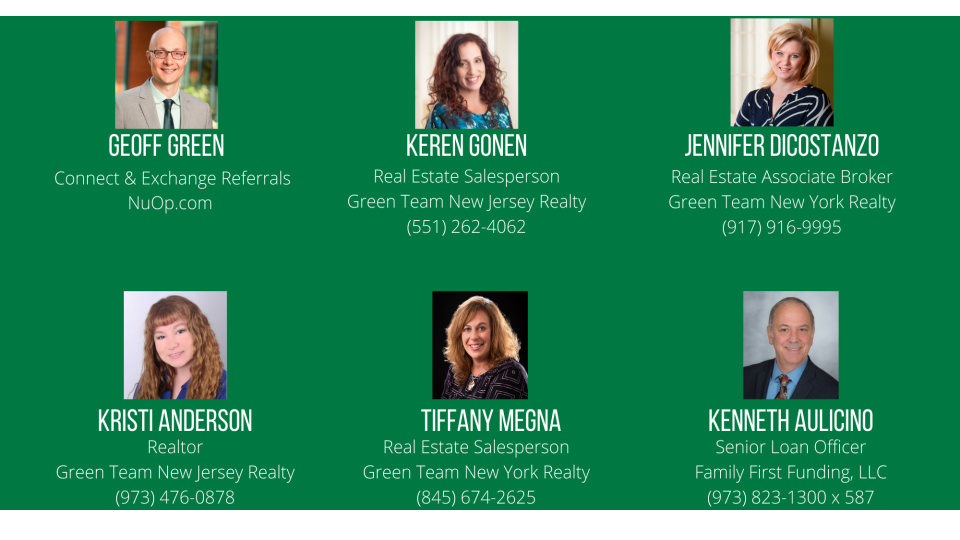 We'll see you on Tuesday, February 16, 2021, at 12 p.m.