Market Trends and Statistics
Green Team Realty understands the importance of both buyers and sellers staying current with what's happening in the housing market. We also know how time-consuming and complex it can be to compile and analyze all the information yourself. That's why each month we host a Housing Market Update with a panel of top local real estate experts who present and breakdown both the local and national housing market trends and statistics.
Sign Up To Receive Your Monthly Updates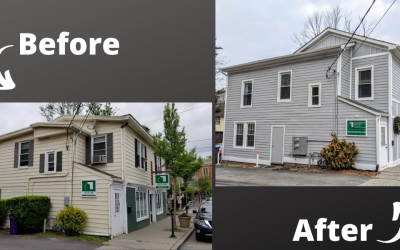 7 Main Street, Warwick NY - Before the Renovation Raising the roof at Green Team New York Realty was just one of the improvements made to its building at 7 Main Street in Warwick, NY. Geoff Green, President of Green Team Realty, would walk around downtown, admiring...