Why Do Warwickians Love Their Town?
by Terry Gavan | Jul 31, 2015 | Events and Community News | 0 comments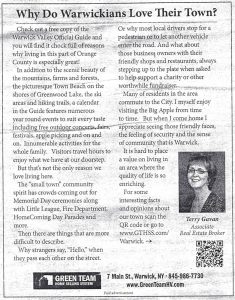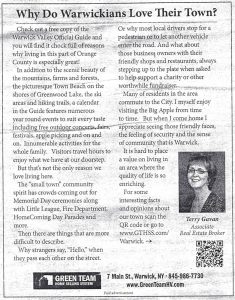 About the Author
Terry Gavan comes from a highly respectable and impressive real estate background. She obtained her real estate license in 1983 from NYU, while holding the position of Administrative Office Manager for the Weitzman Group.