It is feeling more and more like summer every day! The merry month of May is that wonderful blend of summer-like weather, mixed with rain that brings everything green to life! Trees have blossomed, grass is green. And the farms, wooded areas, low lying mountain ranges and country roads beckon us with a beauty that is the backdrop to living in Orange and Sussex Counties. With almost a month to go before the official start of summer, here are ideas for outdoor and indoor living, and events and places to go in Orange and Sussex Counties.
Love spending time outside? Try these ideas for outdoor living…
Homebnc.com has 42 Summer Porch Ideas to inspire you. And the wonderful thing about some of these ideas and projects are their flexibility. Use your imagination to customize them for your porch, deck, lawn, or even inside your home. If you like to garden and want to try raised beds, Homebnc.com as some terrific ideas to get your garden growing. Try one or more of their best DIY raised garden bed ideas.
…And for indoor living!
When the family spends a lot of time outside, eventually they have to come in. And we all know what a day of yard work, gardening, playing, or beach going means. Dirt, sand, mud, etc. into getting tracked in your spring-cleaned home! Again, Homebnc.com has the best mudroom ideas – even if you don't have an actual mudroom!
Now that you're back inside, Housebeautiful.com will inspire you with 18 Fresh Summer Paint Colors That Make Every Day Feel Like a Vacation.  Further, if you decide you'd like to take on another DIY Project, Housebeautiful.com has 10 Contact Paper Decorations Ideas to Spruce Up Your Home Without Overspending. From creating your own artwork, to updates in kitchens and more, contact paper and removable wallpaper can help beautify your home.
Orange and Sussex Counties – Things to Do, Places to Go
Woodstock's Golden Anniversary!
It's hard for some of us to believe that Woodstock was half a century ago! It seems like yesterday that some of the greatest musicians of our time got up on that stage at Bethel Woods and performed for over 400,000 people in a 3-day concert that helped define a generation. AAA Northeast has a good article about Woodstock in Your AAA Magazine. And, of course, visit the website for Bethel Woods Center for the Arts for program updates. While the celebration doesn't take place until August, you might want to order your tickets for a concert or two now! While not in Orange County, the site of Woodstock is close to both Orange and Sussex Counties.
Farmer's Markets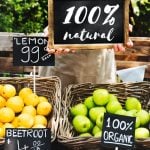 Support our local farmers and enjoy your own fresh and delicious farm to table meals. Orange County Tourism breaks down the Markets by the days they're held and gives you opening dates and times of operation. And each market has its own distinct character. So you may want to visit a few of these.
Orange County Farmers Market 2019 Schedule
Sussex County Farmer's Markets are listed by County in this list from NJMom.com.
And Yelp.com lists reviews of some great places in addition to the above. While the heading reads the Best 10 Farmers Markets in Sussex County, NJ, the list also includes places to go in adjoining Orange County as well.
Vernon Day Food Truck Festival!
This fun event features great food, local vendors and live music. So check it out on Sunday, June 2 from 1 to 4 p.m. 7 Sammis Rd in Vernon. Rain date is June 9.  Event is sponsored by Vernon PAL. So, for more information check their website.
Wineries
We are fortunate to have several local wineries in our area. They provide a relaxing way to enjoy an afternoon or evening. A glass or two of wine. Some offer food. And many offer entertainment during the summer months, so check their websites for schedules.
https://orangetourism.org/explore/attractions/wineries-and-breweries/wineries/
Yelp.com shares reviews by customers for Orange County Wineries.
Crystal Springs Resorts in Sussex, NJ shares some local wineries on their website. Again, because of the close proximity, some are Orange County wineries and are listed above. They also list Ventimiglia Vineyard in Wantage, NJ.
Memorial Day Events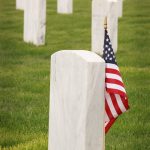 Sometimes the meaning of Memorial Day gets lost in store sales, and a 3-day weekend for many. Let's remember the reason for this day and think about those who gave their lives in the service of our nation… There are many events throughout Orange and Sussex Counties and surrounding areas…
New Jersey 101.5 Memorial Day Parades and Ceremonies in New Jersey
News12's Guide to Memorial Day Parades in the Hudson Valley
Recordonline.com Memorial Day Events and Services, Orange County
In Warwick there will be a Memorial Day Remembrance at the Buckbee Center on Colonial Avenue on Thursday, May 23 from 7-8 p.m. Visit the Warwick Chamber of Commerce website for more details.