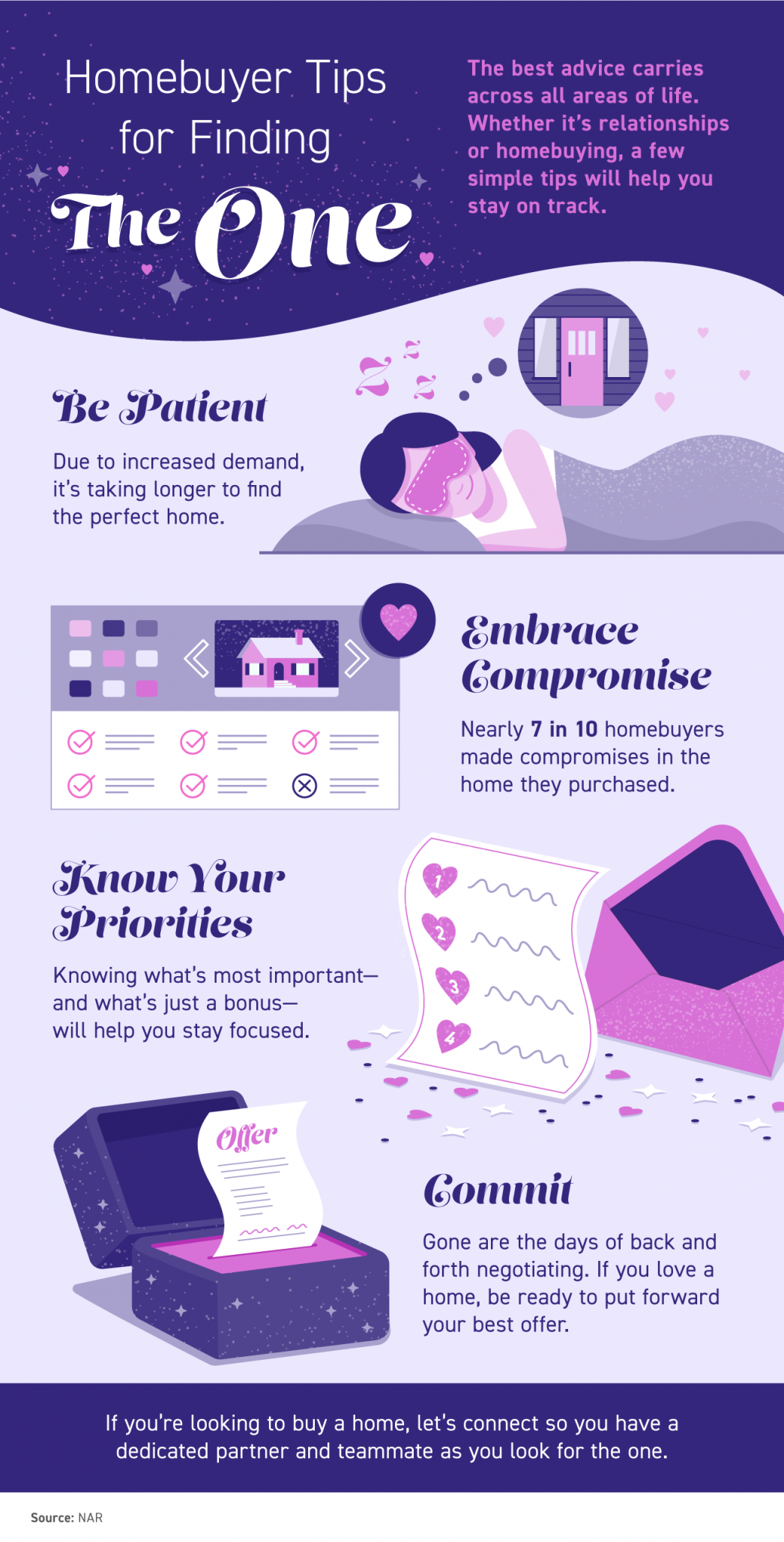 Some Highlights
The best advice carries across multiple areas of life. When it comes to homebuying, a few simple tips can help you stay on track.
Because of increased demand, you'll need to be patient and embrace compromises during your search. Then, once you've fallen in love, commit by putting your best offer forward.
If you're looking to buy a home this year, let's connect so you have a dedicated partner and teammate to help you find the one.
Buying A Home?
Put an experts eye on your home search! You'll receive personalized matches of results delivered directly to you. We'll take into account your goals, criteria, and preferences to find properties that are exactly what you were always dreaming of.
Start Here!
Maybe with the leverage you currently have, you can negotiate a deal that will allow you to make the move of your dreams.
What's your home's value?