After graduating from Cornell University in December of '97 she went to work for Deutsche Bank in NYC as an investment banker until December '08. Her banking experience helped sharpen her attention to detail as she reviewed and negotiated complex contracts on a regular basis.
Vikki began her real estate career in 2005 as an investor. After negotiating many transactions as a buyer, she knew it was time to get licensed so she could help others navigate smoothly through the process of buying and selling real estate. There are many steps along the way and Vikki will be happy to guide you with consistent communication, reliable information and attention to detail.
Vikki and her husband Ken are the proud parents of Zachary and Melina, who both attend the Warwick Valley School District.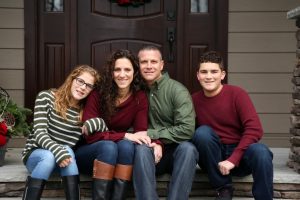 In addition to her professional commitments, Vikki has been very active as a volunteer in her community. She is currently a member of the board of WFEL (Warwick Foundation for Excellence in Learning), an organization that supports programs for students and staff of the local school district. She currently co-chairs the Job Shadow committee for WFEL, working together with the Warwick Valley High School and S.S. Seward in Florida, NY. Students shadow a professional in the field of their choice for a day to see if it is a career they wish to pursue after graduation.  Vikki is also the assistant treasurer for the Warwick Crew team (which is a booster club).
Over the course of the past 10 years, Vikki has volunteered as: PTA Treasurer for Kings Elementary School, director on the board of the Warwick Valley Chamber of Commerce, den mom for her son's Cub Scout troop, Lego League coach for her children's Lego League team, and Sunday school teacher at her church.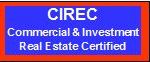 CLIENT TESTIMONIALS:
10 Horton Rd, Washingtonville, NY (Sellers Agent)
My husband and I decided to sell our NY home of 42 years in order to relocate to North Carolina. We chose Vikki Garby and the Green Team to be our realtor for this endeavor. Vikki was so helpful in the staging process, and took beautiful pictures to post our listing. We had many showing within the first week on the market and an offer. We went in contract within 2 weeks and Vikki was always there to guide us. She helped us also with recommending an attorney and home inspector. We could not have chosen a better realtor than Vikki Garby. Thank you.
224 Homestead Village Dr, Warwick, NY 10990 (Buyer's Agent)
It was a pleasure working with Vikki. As first time homeowners, she made buying a home a stress-free and positive experience. I appreciated her personal attention, flexibility, and honesty. She was there to walk us through each step of the process. Vikki goes above and beyond for her clients! She is very professional, helpful, and reliable. If you are looking to rent or buy, I would highly recommend Vikki. I look forward to getting to work with her again in the future!
7 Third Street, Warwick, New York (Sellers Agent)
Vikki was fantastic. She represented us as sellers during an out of state move. She took care of the property in our absence and showed the house to many potential buyers. This was our first 'home' so, the move was quite emotional. We really appreciated her sensitivity, her patience, and her promptness in dealing with all the issues that arose during the sale. I highly recommend her.
84 Kings Highway, Warwick (Buyer's Agent)
Vikki was very professional and helped our home buying experience be a positive one. Very responsive and with us the entire step of the way. I look forward to recommeding Vikki to all of our friends and family.
Justin Norrow (Tenant Agent)
Vikki Garby was a tremendous help to my girlfriend, my brother and I.  She was incredibly patient and insightful when it came to things I was clueless about.  She has been my realtor twice and although I am enthralled with my new apartment and don't see myself moving anytime soon, I would gladly ask Vikki to be my realtor again! She's fantastic!
Karen & Thomas Pskowski – 30 Park Avenue, Warwick (Listing Agent)
Vikki Garby listed our home at a great price and negotiated the sale for us with great professionalism and expertise. She was always available, even if it meant 10pm phone calls because of clashing schedules. She was always willing to go the extra mile no matter what the task- calling the town to find out a local code, calling the buyers broker, finding an inspector or being available at our house for meetings with inspectors, movers, etc…when we couldn't be there. She made the process so much easier with her knowledge, level of expertise and quick response and excellent negotiation skills. We would recommend no other agent except Vikki Garby after working with her.
Mike & Kathy Skafidas – 6 Parkway, Warwick (Listing & Buyer's Agent)
Vikki is intelligent, skilled and pays great attention to detail. She obviously takes pride in her work. Growing up in the lower Hudson Valley gave her great insight into many aspects of the community and her finance background proved to be invaluable. She was a pleasure to work with throughout the whole process and was always patient and available to address our many questions. She handled both the purchase and sale and provided great advice throughout the process. Vikki treated us like family and we are grateful.
Investor – ZMG Properties – 223 Phillipsburg Rd., Goshen (Listing Agent)
I am an investor/contractor. I renovated a house and listed it with Vikki. She helped to find a buyer and we had an accepted offer within a week. She performed well with negotiations and her attention to detail throughout the entire closing process was excellent. I have dealt with many good realtors throughout my career and I can say that Vikki is one of the best. I plan to work with her many more times in the future.
Stephen G – 145 Kingston Avenue, Wurtsboro (Buyer's Agent)
Vikki was very patient with me as a first time buyer and answered all of my many questions throughout the entire process. She was always available and looked at a ton of houses with me until we found the right one!
Ally Ruvolo – 12 Oakland Court, Warwick (Buyer's Agent)
We LOVED working with Vikki!
Our experience with Vikki was exceptional from our first interaction and on. She got to know us as a family and individually so she could learn what we really were looking for. She was patient, professional, responsive, honest, and went the extra mile in giving us info about the community (schools, businesses, etc) since we were new to the area and she has lived here most of her life. She helped us ultimately find our dream home and we absolutely love it. We wouldn't hesitate to work with Vikki again or refer her to family or friends.
Jeffrey & Laurn Coppola, Warwick, NY (Buyer & Seller Agent)
Dear Mr. Green,
Vikki Garby represented us on both the sale of our home and the purchase of our new home. Although we have already expressed this to Mrs. Garby, we felt it necessary to let you know how extremely happy we were with the service she provided throughout the entire process.
We started the process last year when she gave us her marketing proposal. Right from the start she gave us the impression of someone who was proactive, very hard working, and new the market well. Additionally, she was enthusiastic without being pushy. In the end, our initial impression of her proved correct.
Throughout the process, she always went the extra mile. She was always available for questions, and provided sound advice on both the sale and purchase. Most importantly, she constantly kept the process moving by bridging the gap in communication between the various parties.
Having used a realtor on two prior occasions, we were able to recognize exceptional service. Without a doubt, we can say that we have never has a real estate agent provide the level of service that Mrs. Garby provided. We will definitely recommend her, and your firm, to anyone who ask.