Toni Kreusch has a warm, friendly approach when working with people and is committed to providing quality customer service.  She is conscientious and determined, putting the needs of her clients first.  Her strong communication skills and attention to detail has allowed her to achieve much success as a real estate agent.  Toni stays informed about the latest economic trends in order to best understand the market and inform her clients.
Kreusch earned an MA from New York University and studied German at the University of Trier in Germany.  Her knowledge and experience makes her background unique giving her much to offer as a real estate agent.  Toni speaks English and German and is licensed in New York and New Jersey.  She can be reached on her cell phone at 845-283-2450 or by email at [email protected]
TESTIMONIALS FROM CLIENTS
Emily D. & Peter H.
My family and I have the immensurable pleasure to recommend Toni Kreusch as your real estate agent. Toni is a very hands on agent. She checked, asked, and took notes of everything to make sure we were well represented. She worked hard and furiously to help us find a home and get the best deal possible. As someone who has moved multiple times and dealt with several realtors I can say, without hesitation, that Toni is the best agent you are going to find out there.
Toni is a personable professional real estate agent who will answer your calls and any questions you may have. This was of great importance to me as my family and I were in the middle of selling and buying a house, a Confirmation, a graduation, and a new school enrollment for special admittance. Needless to say our plate was full and spilling, and Toni handled the buying of our house beautifully taking a huge weight of our shoulders.
We are pleased to recommend Toni Kreusch to anyone who is looking to buy or sell a home. She is unequivocally the best agent and if we have to move again, my first call will be to Toni Kreusch.
Suzy M. & Dan L.
It was a pleasure to work with Toni and we were happy to have her on our team as we went through the process of buying our new home.  We could trust that she was looking out for our interests.  She happily answered all of our questions, gave us good advice and went above and beyond in every step of the process.   We would recommend her to anyone.
Tony P. & Florina C.
We purchased our first home last year. Working with Toni made our experience so much more amazing ! She was very knowledgeable, answered all our questions and guided us in the right direction. She absolutely loves what she does and it shows. Thank you so much for making our first home purchase experience that much better !!
Wayne & Sara L.
Working with Toni was a pleasure.  She learned what we were interested in and provided valuable and honest input as toured homes, she never applied pressure or hesitated to meet us at a moments notice.  We toured lots of places together over the course of a year, my wife and I felt like she became a real part of our process.  I would absolutely recommend her to anyone in the market for new home!
Cathy & Doug W.
Toni Kreusch from the Green Team was our realtor for selling our condo in Homestead Village.  Toni helped us find the perfect price to list our home.  She arranged all the showings and presented us with multiple offers.  Toni is easy to communicate with and she is always pleasant.  I would recommend her for selling or purchasing your next home!
Laura H.
You did an awesome job and made the whole process easy.  Once again, thank you for everything!
Vivian C.
No one meets by accident.  I am forever grateful that God placed you in my path!  Thank you so much for your time and patience with us!
Peter D.
I had the best experience with Toni Kreusch from The Green Team Home Selling System. She listened to my interests and concerns and spent a considerable amount of time showing me various houses.  She guided me in my selection and stuck by me all the way to the finish line! I highly recommend Toni and her great customer service!!
Cathy W.
We purchased a townhouse in the Homestead Village last February 2017. Toni Kreusch of The Green Team was our realtor. Toni was so helpful with our process each step of the way.
Toni always answered our calls and all of our questions. She was pleasant to work with and I would highly recommend her to someone who is in the process of finding a new home.
Kim M.
Toni Kreusch assisted me by finding a new home for my family.  She was very helpful and knowledgeable throughout the entire process.  One thing I liked was her personal interest in working with me. She turned a stressful situation into a great one!  I would recommend Toni to people who are looking for a new home.
Laverne L.
I currently live in New York City but I was looking for a house in Warwick, New York.  I called Toni's office and she got in touch with me shortly thereafter.  She was patient and very gracious, allowing me to ask questions since I knew very little about the area. The house I was interested in was back on the market and I had to act fast.  Toni got my offer in and its acceptance in a matter of a day of even meeting her. Unlike some New York City real estate firms, Toni does not play. Toni was always courteous and very professional. When there were bumps in the road, which you can experience in any real estate transaction, Toni was hands on and smoothed out any difficulties that came along.  I would definitely hire her again.
Barbara M.
I couldn't have made it through this process without you by my side.  Your knowledge and expertise was invaluable.  Thank you!
Gina & Joseph C.
Can not thank you enough for what you have done during our home shopping!
WORKING WITH BUYERS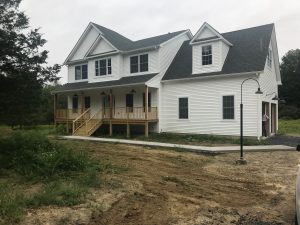 This newly built home was just what my clients ordered!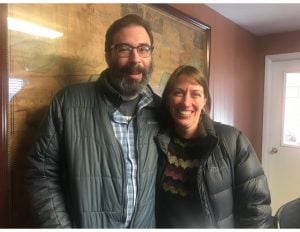 Congratulations on the purchase of your amazing farmhouse.  Perfect home for you and your miniature donkeys!