Congratulations from Geoff Green, President of Green Team Realty, to our Third Quarter 2019 Sales Leaders
Congratulations to Jennifer DiCostanzo of Green Team New York Realty and the dynamic team of Charlie Nagy and Ted Van Laar of Green Team New Jersey Realty for taking first prize as our third quarter sales leaders. It's no secret that Q3 is the biggest quarter of the year in our industry. Therefore, it shouldn't come as a surprise that we're seeing these three names at the top once again. The truth is, behind the accolades there is a lot of hard work.  All three of these individuals work tirelessly to yield the results they do. So, keep up the great work everyone!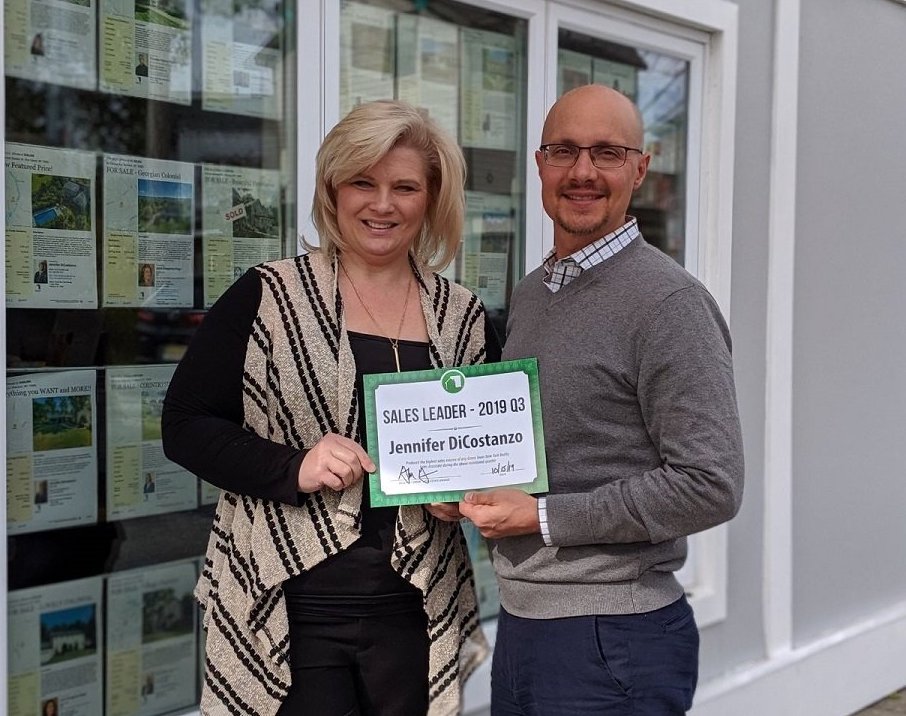 Jennifer DiCostanzo, Warwick
For this hard working Associate Broker, success is not measured by sales numbers alone. Rather, Jen views true success by the clients she's helped and the satisfaction she gets from doing her best at something she loves.  She is constantly striving to enhance her knowledge and skills so that she can provide her clients with an edge in this competitive market.. Jen has earned her Seller Representative Specialist ("SRS") and Accredited Buyer's Representation ("ABR") Designations.  In 2016, 2017 and 2018, she received the annual Sales Leader Award as well as the Citizenship award. Further, in 2017 she  became the first recipient of the Green Team  MVP Award for over $10 Million in sales. Jen is a member of the NYS Association of Realtors, the Hudson Gateway Association of Realtors, the National Association of Realtors, and the Warwick Chamber of Commerce. In addition, as a Warwick resident married to a NYC firefighter, she understands the needs of commuters and has helped many buyers relocate to Orange County.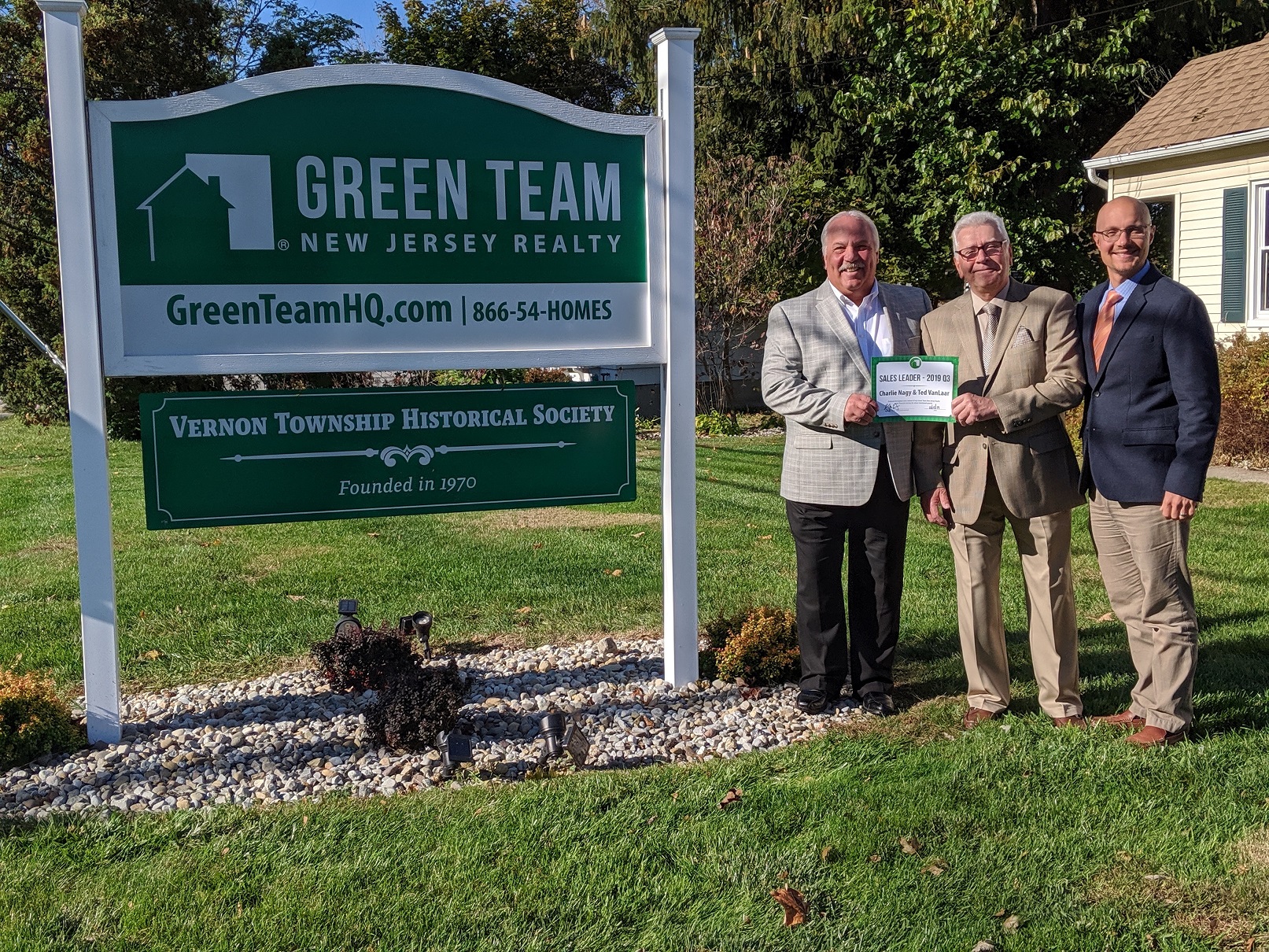 Charles Nagy and Theodore Van Laar, Vernon
In addition to this Q3 Award, the team of Charles Nagy and Theodore Van Laar earned Green Team New Jersey Realty's 1st Quarter Sales Leader Award for 2019. That follows their 4th Quarter and Yearly Sales Leader Awards for 2018.  The Dynamic Duo, as Geoff Green affectionately calls them, are equity partners in the brokerage. And they are committed to leading by example. They are strong believers in the Green Team's unique system of training and support which gives sales associates the tools to provide the best possible customer service and experience. Charlie and Ted come from diverse backgrounds in real estate. Yet together they form a productive, successful team.  One bond that unites them is their love of resort properties and living. They have been recipients of the Circle of Excellence Award multiple times between 2014 and 2018. That Award requires minimum sales of $2.5 Million and 15 transactions to qualify.  In addition, they were Second Quarter Sales Leaders at Green Team New Jersey Realty for both 2017 and 2018.. And in 2018 they became part of the Green Team's President's Club, which honors those associates with $5 to $10 Million in sales volume.
Charlie and Ted are proud of Green Team New Jersey Realty's growth and achievements. After only two years in business, GTNJR owns their own office building and ended 2018 as the #1 firm in sales volume and transactions in all of Vernon, NJ. They also take pride in the team they are building.
Congratulations to our 2nd and 3rd Place Winners
Green Team New York Realty: Toni Vogel is our second place Q3 Sales Leader, with Nancy Sardo in third place.
Green Team New Jersey Realty: Kristi Anderson is second place Q3 Leader, with Alison Miller in third place.