A little about Tom…
From a young age, Tom combined his love for community and sports by coaching teams in Little League Baseball, the Youth Recreation Soccer program, and the Youth Basketball League. For the past 14 years, Tom has run a summer basketball camp. In addition, he was the founder and director of the Warwick AAU Basketball program. It is also no surprise that Tom chose to teach in the Warwick Valley Central School District, where he was highly respected as both a teacher and coach. He was the Boys Varsity Basketball Head Coach for 20 years, and the Boys Varsity Golf Head Coach.
Tom's interest in real estate came from his own personal experiences. When buying and selling his own homes throughout the years, Tom found that he actually enjoyed the process – from obtaining financing to negotiating the best deals, and everything else involved! After retiring from teaching, Tom decided to pursue real estate full time, motivated by a desire to help people sell their houses and find homes they'd love within this community he knows so well. From his long and distinguished career in Education, he brings the same enthusiasm, dedication, and professionalism to his real estate career. His main goal is to place his clients' needs and desires first. And his first-hand knowledge of the importance of a quality school system to a community, as well as his knowledge of Warwick and its many neighborhoods and villages, are definite assets.

Before entering the real estate profession, what did you do?
Taught Physical Education and was the Varsity Basketball and Golf Head Coach in the Warwick Valley School District where I taught and coached for 34 years. Taught at the Elementary and High School level. Retired from teaching in 2014 and coaching in 2017
How and why did you become a real estate agent?
After retiring from coaching basketball at Warwick High School in 2017 I was looking for something else to do to keep me busy and on the move. Geoff Green the owner of Green Team NY Realty approached me about becoming involved in real estate. I was Geoff's high school football coach at Warwick High School as well. I had bought and sold many properties before on my own and I loved helping and working with people. It seemed like a great fit for me!
What do you like best about being a real estate agent?
The most satisfying part of real estate is seeing a satisfied and happy client. I love the entire process of working with a client from its beginning until closing and then being there for them in any way to help them after the process.
What do you like least about being a real estate agent?
The disappointment when a client makes an offer and doesn't get the deal. The market with its lack of inventory and high buyer demand has made this a very tough market for buyers.
What was your most memorable/unusual real estate transaction?
Selling the home of two of my high school teachers, Tom and Tricia Lorgan. Working with them throughout the process and helping them was very satisfying and rewarding. But every transaction that I have been involved with has been special for me.
What is it like being part of the Green Team?
One of the best decisions I have made in my life was working for the Green Team. We have an outstanding leader and teacher in Geoff Green. The entire team of real estate agents and support staff is second to none. We truly are a team where everybody looks out for each other and always is there to help a colleague in any way needed.
How would family and friends describe you?
Caring, will always go above and beyond to help somebody, organized and detail-oriented and somebody who puts others needs ahead of his own. Also a great sense of humor and somebody who loves to have fun.
What is your proudest accomplishment?
My Family. I have a beautiful, intelligent, caring, and hardworking wife along with my two sons who I'm extremely proud of the men they have become.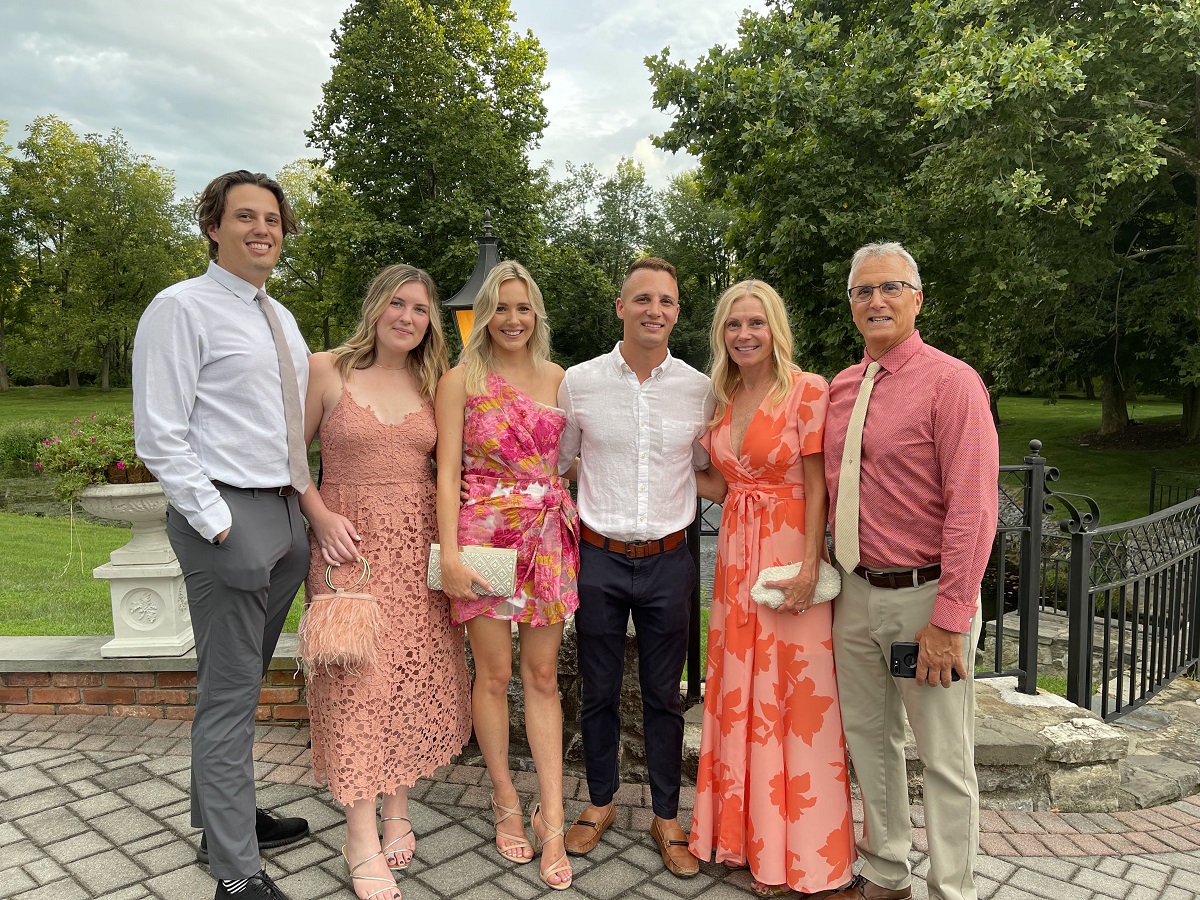 What does "home" mean to you?
Warwick, NY, and being with family.
What advice would you give to someone thinking about selling their home?
Selling your home is a very emotional process. Make sure you have clear goals on what you expect and most importantly choose a qualified real estate agent that can navigate you through the process so that its enjoyable and rewarding for everybody involved.
What advice would you give to someone thinking about buying a home?
Do your homework on exactly what you are looking for in a home. That would include location, style, and what you can afford, to name a few. Have all your ducks in order before starting the process. But always remember that though we want to find the perfect home there will always be something that you don't particularly like about a property. Have a checklist on what is important in a home and hopefully you can check off most of the boxes when you do find that home.
What advice would you give to your younger self?
Don't always be so hard on yourself. Strive for perfection but make sure you enjoy the process as you go through it!