Thanksgiving Appreciation
Every year dozens of agents purchase nearly 200 pies to give to their clients to show their appreciation.  Agents meet in the office and decorate the pie boxes with beautiful fall ribbons finishing them off with cute greeting tags. Clients are invited into the office to pick up their pies while enjoying laughs, desserts, wraps and beverages.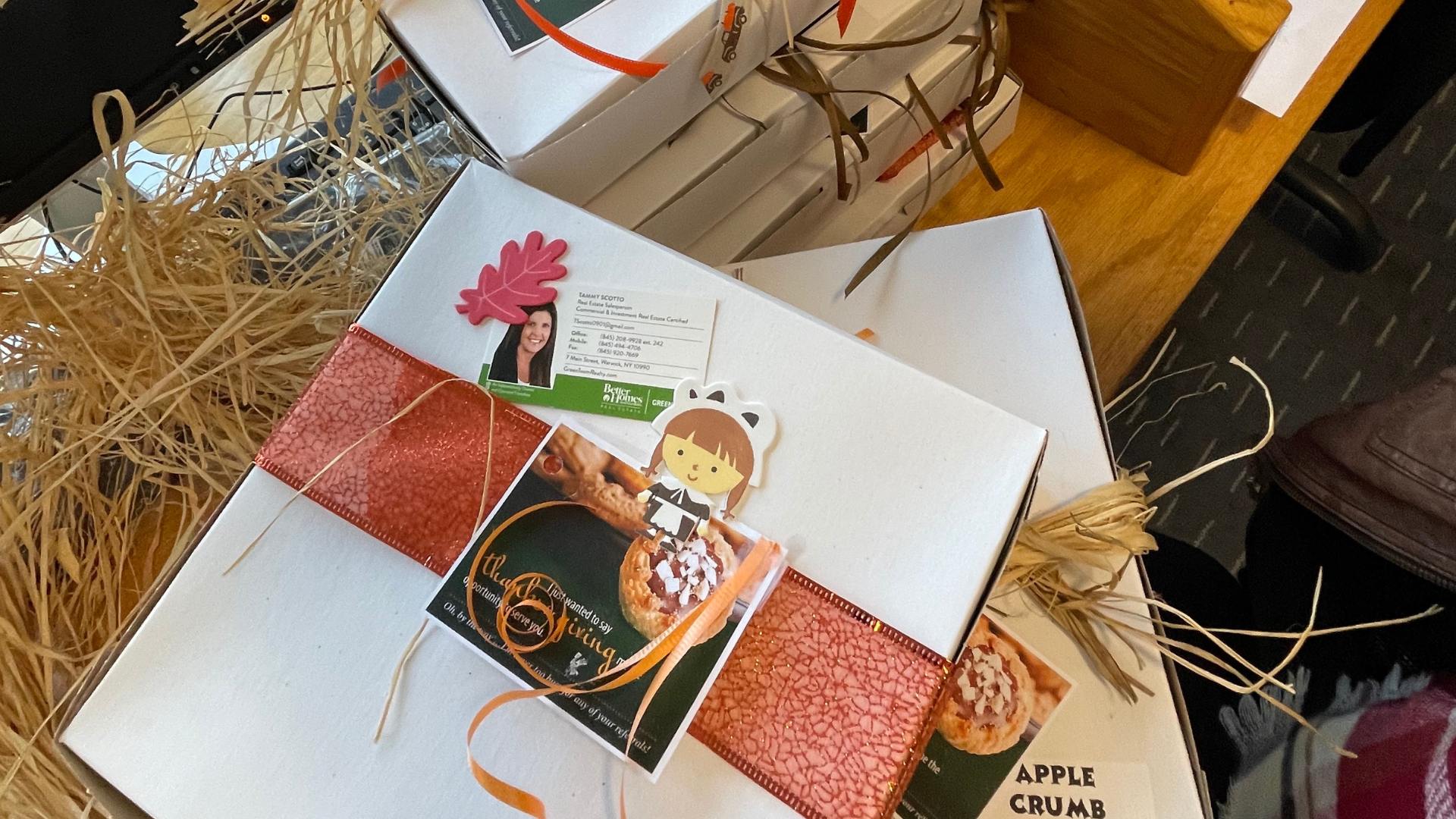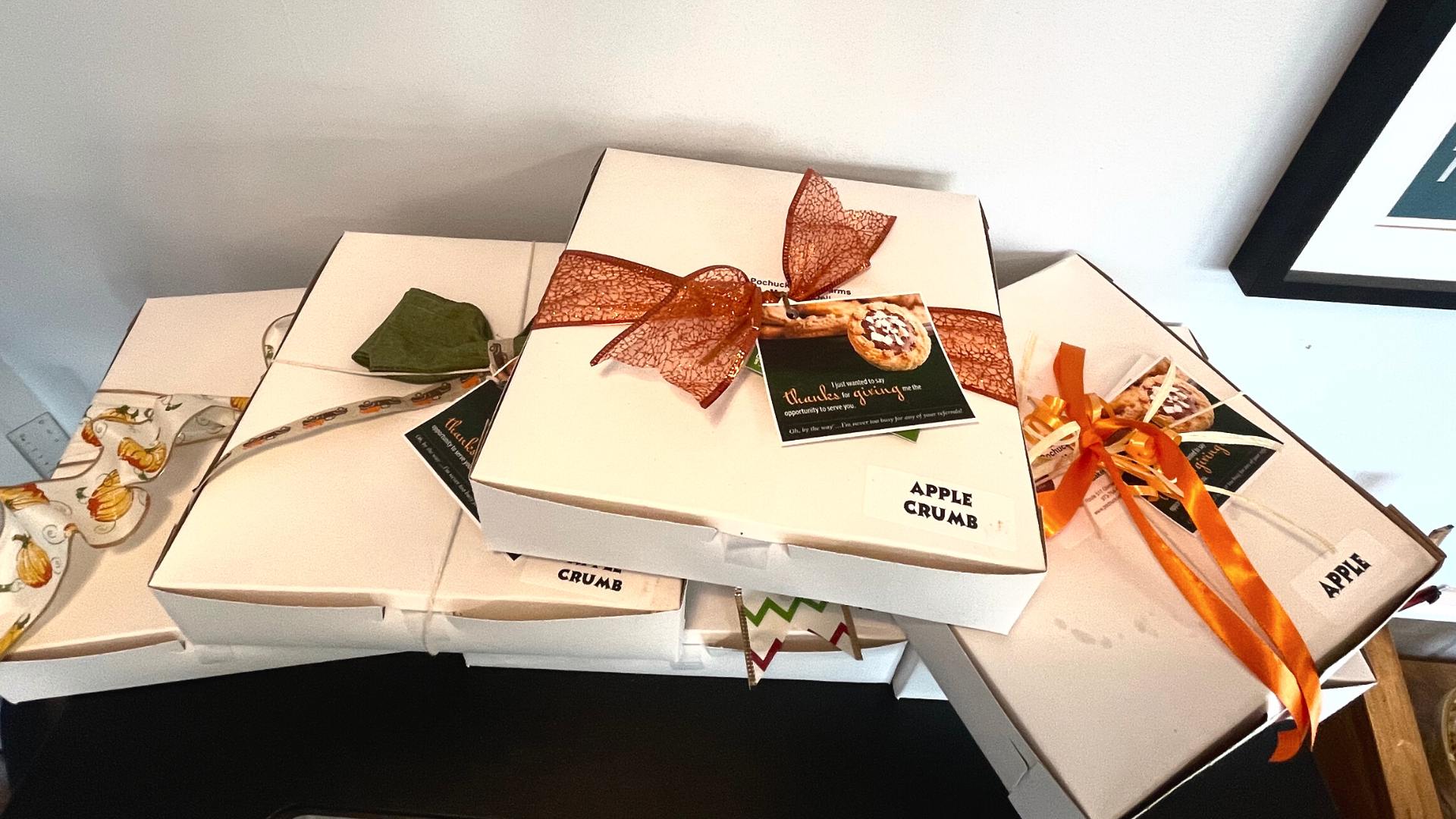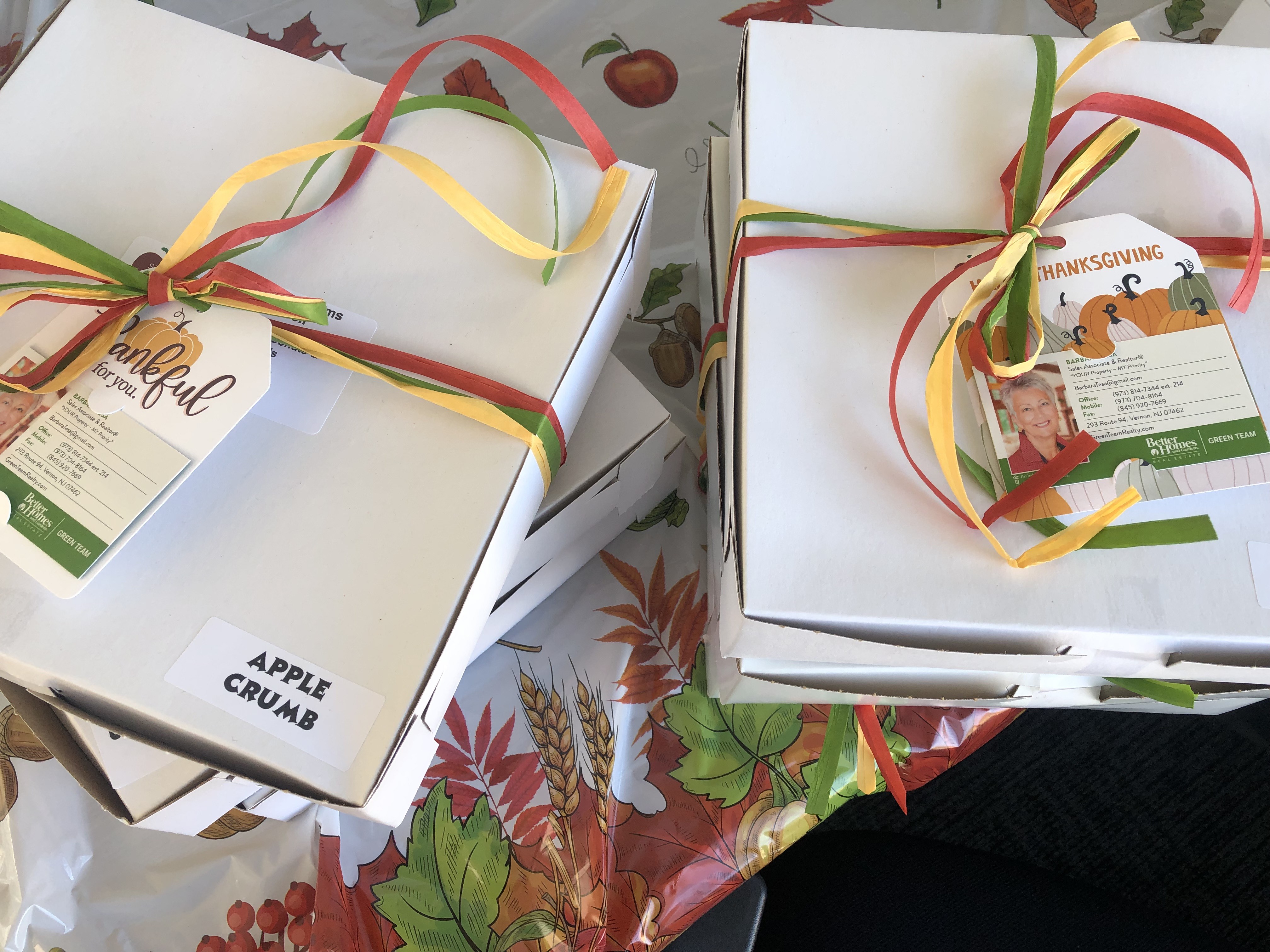 How it Began
It was about 14 years ago that Geoff Green first heard of something called a "Reverse Pop By" at a Buffini event.  He watched a video on the big screen of a Realtor out in Dallas, Texas who purchased hundreds of pumpkin pies from Costco and threw a huge party at her house right before Thanksgiving.  There were cars parked all over the place in her neighborhood.  It was really something to behold.  After seeing that video, Geoff instantly knew that it was something Green Team had to do, not just as individual agents, but an agency as a whole.   For about 10 years now we have been successfully doing this Pie Event  on the Tuesday before Thanksgiving.
"I have to say that I am very proud that this tradition has continued to persist….It's a first class touch that very few people do…BRAVO!" stated Geoff.
Smiles were abound and laughs to be heard as clients came into our Warwick and Vernon office to pick up their pies throughout the day.Walking into either office you can feel the warmth and joy and know that you are welcome.  Pies were stacked high, waiting to be distributed  .  Being a local brokerage, it's important to BHGRE Green Team to support other local businesses.  Thus, this years pies were purchased from Puchuck Valley Farms in Vernon, NJ.  Their pies are baked from locally sourced ingredients when available.
Events like this one bring everyone together, strengthening bonds between associates and between clients and associates.  Probably one of the best thing is that two days later pies  will be sweetening Thanksgiving Dinners at many homes reminding our clients know how much they are appreciated.